Coronavirus Advice
Our top priority is always the health and safety of students, staff and those who make up our wider community.
We're closely following the latest advice and guidance issued by the UK government, Public Health England and the Foreign and Commonwealth Office. We will continue to take all appropriate and necessary steps, as required by the official advice, to keep our community safe.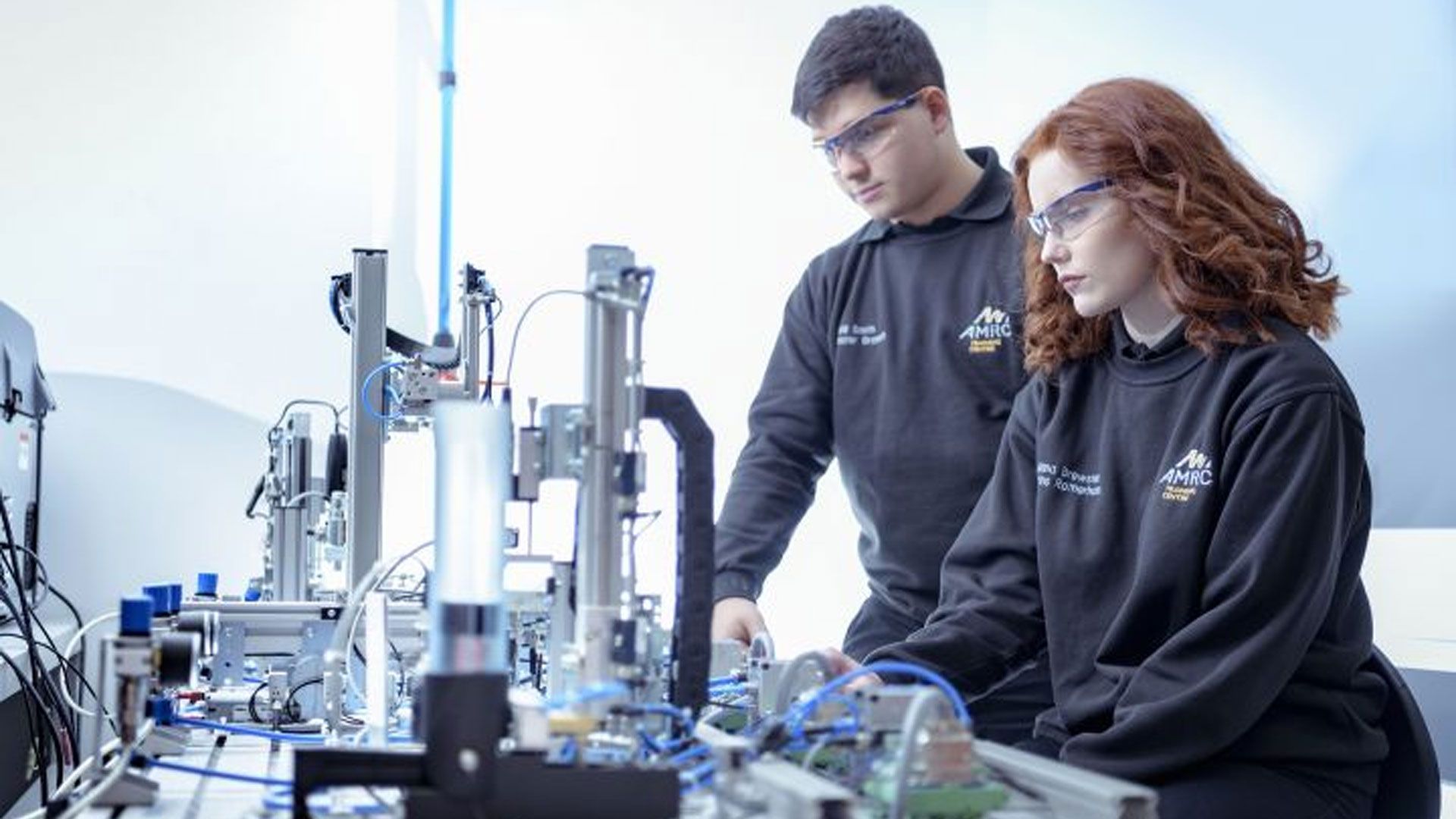 Latest information:
AMRC Training Centre update from Nikki Jones, Director of the AMRC Training Centre: 02/12/2021
In order to safely continue face-to-face teaching at the AMRC Training Centre, we will be implementing the following precautions to minimise the potential spread of the new coronavirus variant, Omicron.
Students, staff and visitors will be required to:
● Wear a face covering in all communal areas e.g. corridors, stairwells, canteen). These can be removed if you are eating or drinking in the canteen.
● Wear a face covering in classrooms. Teachers will not be required to wear a mask providing they keep an appropriate distance from students.
● Wear a face covering in workshops, unless you are using a manual machine or in a welding bay.
● Take two rapid lateral flow Covid-19 tests per week. We currently have a limited supply of lateral flow testing kits, so we recommend that you order these from the government's web page.
● Wash your hands often throughout the day. Sanitising stations are situated throughout the training centre
● Follow any one-way systems in place (they will be clearly marked) and make space for each other when moving around the building. For example, the atrium staircase is open without restriction but access to the 1st and 2nd floor teaching rooms remains one-way.
Students and staff that have tested positive for Covid, or who have been exposed to someone testing positive, should follow Government advice. Self-isolate, book a test, and inform the University of Sheffield.
You can find all up-to-date University of Sheffield wide confirmed cases of Covid-19 online. These figures include any confirmed cases at the AMRC Training Centre.
---
University of Sheffield Covid-19 Testing (Lateral Flow Tests)
We are supporting the Government's lateral flow test initiative in which FREE lateral flow tests (that provide results within 24 hours) are available to all. Now that restrictions are easing, more staff and students will be coming into the training centre. We encourage all staff and students to make use of the FREE lateral flow tests available to them.
We recommend that tests are done twice a week (e.g. on Wednesday and Sunday). Results should be recorded on the Government website.
There are a few ways you can obtain tests:
Ordered online and delivered to your home address via the Government website
Collected from the AMRC Training Centre reception (you'll need your U-card)
Collect from your local chemist or supermarket pharmacy
At your local testing centre
These tests are for students and staff that are not showing any Covid-19 symptoms. If you develop symptoms of Covid-19, self-isolate, book an NHS test and inform the University.
---
Vaccinations
We advise that you are vaccinated as soon as you are able. Everyone aged 18 and over living in the UK is eligible for a free Covid-19 vaccination, regardless of their nationality or immigration status.
You can get your first dose of a COVID-19 vaccine if you're aged 16 or 17. The NHS will contact you when it's your turn to get the vaccine. If you have been fully vaccinated in the UK, you no longer need to self-isolate if you're identified as a close contact of someone with Covid-19. Instead you should book a free PCR test as soon as possible.

Further guidance on vaccinations
It is important that we keep working together to stay safe.