CNC Machinist
40 hours per week

Derbyshire

£340 per week

Machinist Advanced Manufacturing Engineer

Pressure Tech Limited

57-815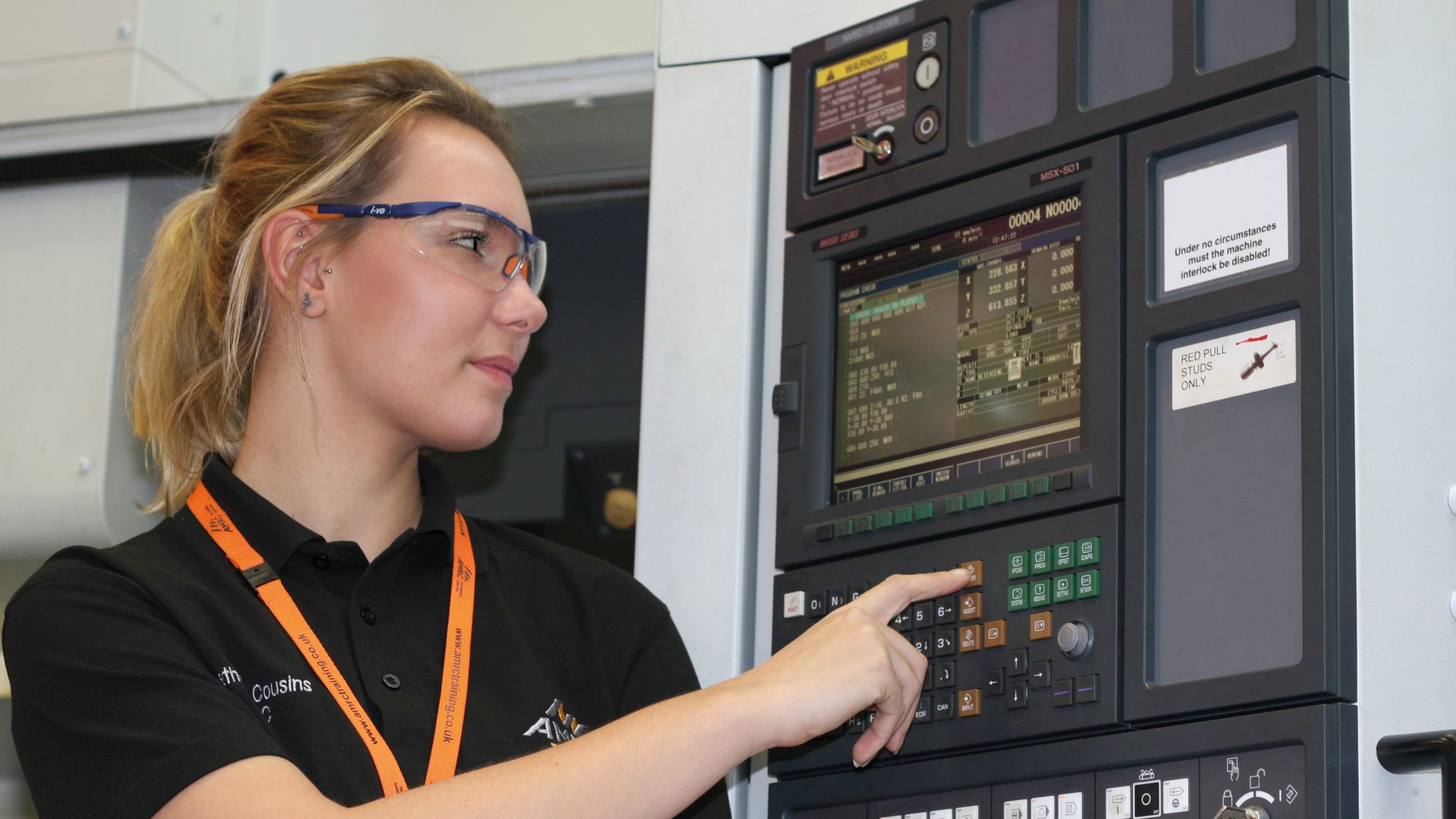 Description
Job Description:
We have seen a 65% growth in the business over the past 12 months, which is predominantly from the development of the pressure regulators supplied to the hydrogen fuel cell applications. From this growth, we are looking to train and develop CNC machinists to work on a range of CNC machines we have within Pressure Tech. These include; sliding head, milling, turning and multi-axis machines. Combining a solid apprenticeship program focused around engineering principles and CNC machining with the support of the skilled CNC machinists we employ here at Pressure Tech, we believe we have an excellent opportunity to develop individuals to become fully skilled and competent CNC machinists.
Principle role and responsibilities:
Setting and operating a range of CNC machines
Producing components to required tolerances and quality standards, right first time
Finishing components to the highest quality standards
Identifying and recommending programme amendments to improve efficiency and/or quality
Making authorised amendments to CNC programmes to meet component design requirements
Carrying out quality checks to ensure components meet the required quality standards
Skills required:
Focus on quality and high level of attention to detail
Good understanding of math and basic engineering principles
Personal qualities the candidate must have:
Team player
Good communication skills
Ability to learn and ask questions if unsure
Friendly interpersonal personality
Sense of pride in their work
Employer description:
Pressure Tech has developed an extensive range of high quality stainless steel pressure regulators for use on gas and liquid applications. We design products that provide accurate control for our customer's systems on pressures from 1 millibar to 1400bar, with long term reliability in service. Our in-depth knowledge of pressure regulator principles has allowed us to develop an extensive range of products, from gas analyser systems to hydraulic wellhead systems, as well as a range of custom solutions designed specifically to meet customer's needs. We have also developed a range of products aimed at the hydrogen fuel cell market over the last 3 years. Our in-house machining ensures we have control over production to maintain flexibility with minimal lead times and tighter cost controls. Our business model also provides a rapid response to develop unique product designs within a matter of weeks for customers to evaluate. Pressure Tech regulators are manufactured within the UK and are covered by ISO-9001.
Things to consider:
During the first year you will be required to attend the University of Sheffield AMRC Training Centre in Sheffield, full time for an initial block of study
One Friday per month you will return to your workplace
After the initial block training you will attend the AMRC Training Centre for one day a week to undertake the knowledge study
The remaining four days will be spent in company learning on the job
For this vacancy, due to the location of this post, with poor public transport links, you must ideally have a full driving licence, and have access to a vehicle to gain access to this site.
Please note the AMRC Training Centre reserves the right to close applications ahead of the published closing date.
Qualification Requirements:
Advanced Apprenticeships entry requirements

A minimum of three GCSEs at grade 5 (or C) or above, including mathematics, English and science, technology, or engineering-related subject.
Applicants are required to successfully complete the AMRC and employer recruitment and selection process to secure a place on an apprenticeship programme.