Electrical Engineer Apprentice
Closing Date: 08 Jul 2022

38 hours per week

Derbyshire

£201.02 per week

Mechatronics Maintenance Technician

William Lee Limited

57-994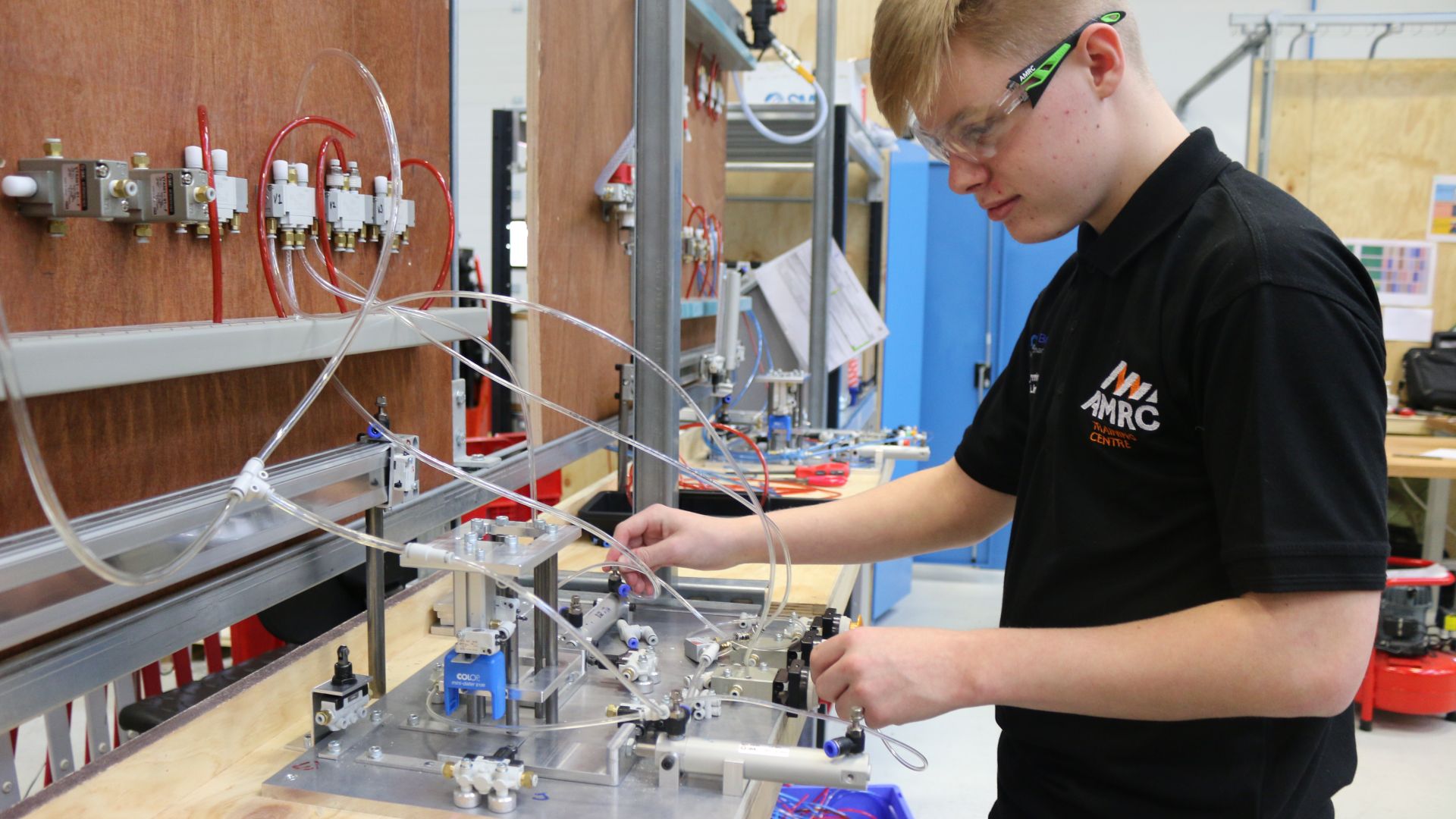 Description
Job description:
William Lee Limited is looking for an Electrical Engineer Apprentice to complete a Level 3 apprenticeship to join their team.
As an Electrical Apprentice engineer at William Lee, your duties and responsibilities will vary based on the Company's requirements, building your knowledge in a busy foundry environment for you to become the next generation of Engineer.
Job role & responsibilities:

Ensure that all work is completed to a high standard, whilst complying with the Company's Health and Safety requirements to ensure the safety of yourself and others
To conduct risk assessments on all jobs
Communicate effectively with peers and management
To work as part of the Maintenance Team ensuring all equipment is operating efficiently and safely
Become fluent in our Total Productive Maintenance (TPM) maintenance system to ensure efficient running of plant assets
Ensure that the working area is clean and tidy on completion of any job or task
To install and maintain new and existing equipment, whilst ensuring production is not interrupted
To put forward and communicate ideas and get involved with plant improvement
Skills required:
Ability to multitask
Attention to detail
Self resilient and capable of making task related decisions
Good interpersonal and communication skills
Be open to and work with change, both culturally and technically
Works in an inclusive way
Willingness to undertake additional tasks, within capabilities, to get the job done
Willingness to take ownership
Take a critical approach to work practice and identify and suggest improvements
Believes and promotes Health and Safety within the workplace
Self motivated
Task orientated
Ability to remain calm and effective during stressful times
Proactively taking actions to improve
Adapts quickly to change
Personal qualities the candidate must have:
Demonstrate a passion for engineering
Safety conscious person
Prior interest and experience in Engineering (desirable not essential)
Technically minded individual
A track record of exception timekeeping and attendance
Can do attitude
Willingness to learn and receive feedback in a positive manner
Problem solving
Effective communication skills, listening and questioning skills
Working within a team
Computer literate
Employer description:
William Lee produces parts for just about every truck manufacturer; Scania, Volvo, Daimler etc. Parts ranging from exhaust manifolds, exhaust pipes, chassis brackets, spring brackets, bearing caps etc. Today 70% of production on the site is for commercial trucks; that is 20,000 tonnes p.a. of iron castings on trucks moving goods around the World. Automotive parts include suspension, steering, and braking components for some high end passenger cars such as Bentley and JLR, along with braking parts for companies such as Alcon and turbocharger housings for Borg Warner.
Things to consider:
During the first year you will be required to attend the University of Sheffield AMRC Training Centre in Sheffield, full time for an initial block of study. One Friday per month you will return to your workplace. After the initial block training you will attend the AMRC Training Centre for one day a week to undertake the knowledge study. The remaining four days will be spent in company learning on the job.
Please note the AMRC Training Centre reserves the right to close applications ahead of the published closing date.
Qualification Requirements:
Advanced Apprenticeships entry requirements

A minimum of three GCSEs at grade 5 (or C) or above, including mathematics, English and science, technology, or engineering-related subject.
Applicants are required to successfully complete the AMRC and employer recruitment and selection process to secure a place on an apprenticeship programme.