Machinist Apprentice
37.5 hours per week

Wakefield

£180.37 per week

Machinist Advanced Manufacturing Engineer

Tait - Brilliant Stages

57-884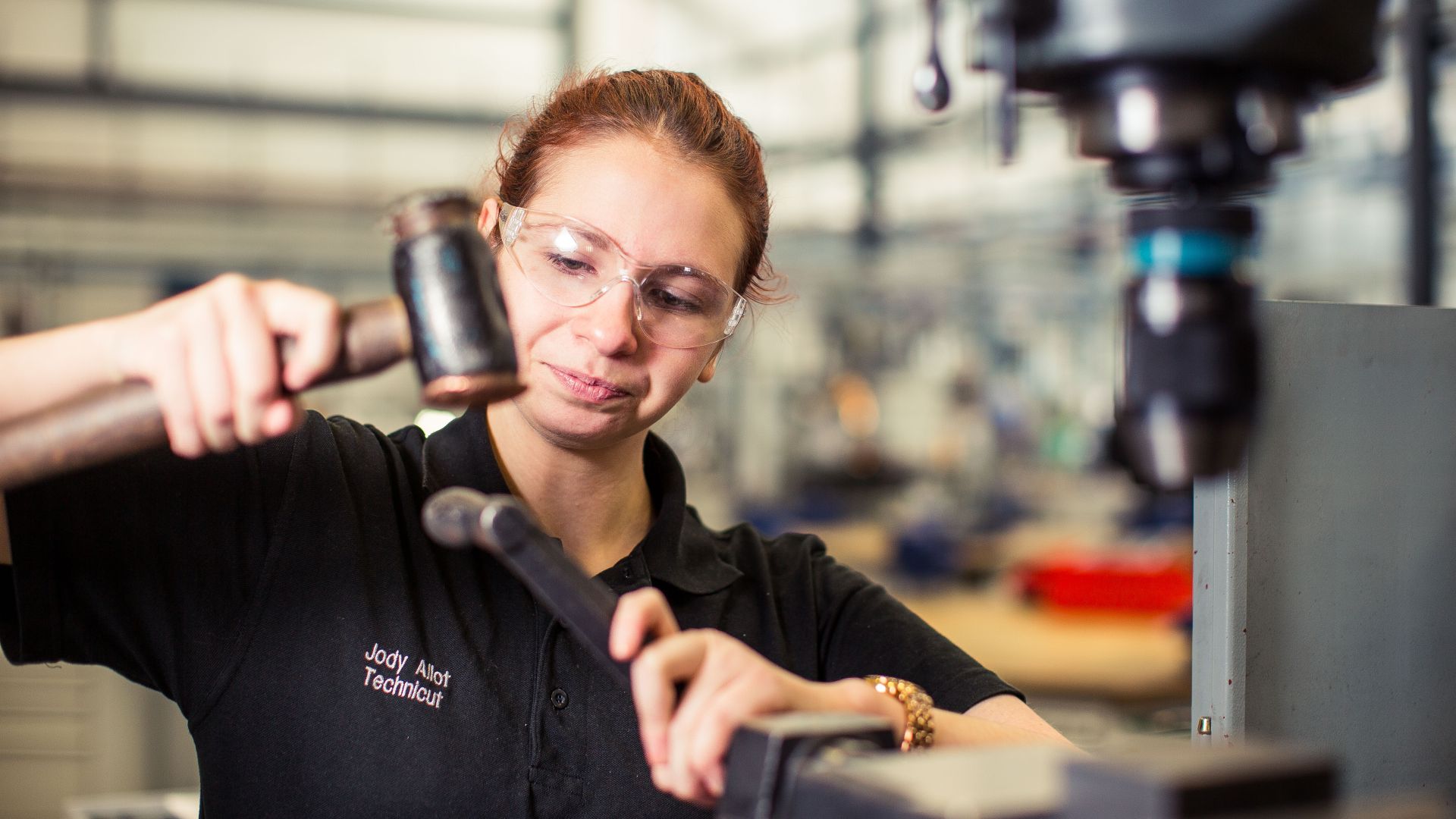 Description
Job description:
To train as an apprentice machinist, to undertake a structured program of academic study and workshop work in order to gain the required skills and knowledge to support the Mechanical Production requirements of TAIT. In the role you will learn to operate a variety of machines to produce or repair precision parts, using both manual and automated equipment and accurate measurements.
Key responsibilities/accountabilities:
Observing, learning and understanding how to set up and operate basic or specialised machine tools as well as learning how to operate a variety of machines, whilst under the instruction of skilled technical staff
Learn how to read engineering drawings and learn how to implement the specification
To be able to demonstrate these skills and processes as the training period progresses by working independently or with a team and to undertake tasks as instructed
Learn the process of performing routine machine maintenance and the steps to repair minor damages
Learn how to take measurements and mark material for cutting or shaping
To undertake and successfully complete suitable college courses throughout the training period, achieving academic grades and practical skills in order to achieve Engineering Technician Apprenticeship/Machinist
Learning and understanding the importance of Health and Safety within the workspace and the college
To maintain a logbook over the duration of the apprenticeship period, recording projects that have been undertaken and the skills learned
Skills required:
Good communication skills (verbal and written)
Adherence to health and safety policies
Willingness to take on challenges
Personal qualities the candidate must have:
Confidence to work independently or as part of a team
Reliable, flexible, decisive, good organisational skills, conscientious workmanship
Works well under pressure
Employer description:
Part of the TAIT Group of Companies since 2019, Brilliant Stages is a world leader in designing, producing and delivering advanced staging technologies and entertainment structures to live events around the globe.
Things to consider:
During the first year you will be required to attend the University of Sheffield AMRC Training Centre in Sheffield, full time for an initial block of study. One Friday per month you will return to your workplace. After the initial block training you will attend the AMRC Training Centre for one day a week to undertake the knowledge study. The remaining four days will be spent in company learning on the job.
Please note the AMRC Training Centre reserves the right to close applications ahead of the published closing date.
Qualification Requirements:
Advanced Apprenticeships entry requirements

A minimum of three GCSEs at grade 5 (or C) or above, including mathematics, English and science, technology, or engineering-related subject.
Applicants are required to successfully complete the AMRC and employer recruitment and selection process to secure a place on an apprenticeship programme.