Mechatronics Maintenance Manager
Closing Date: 08 Jul 2022

37.5 hours per week

Sheffield

£161.25 per week

Mechatronics Maintenance Technician

Ancon Limited - Leviat

57-852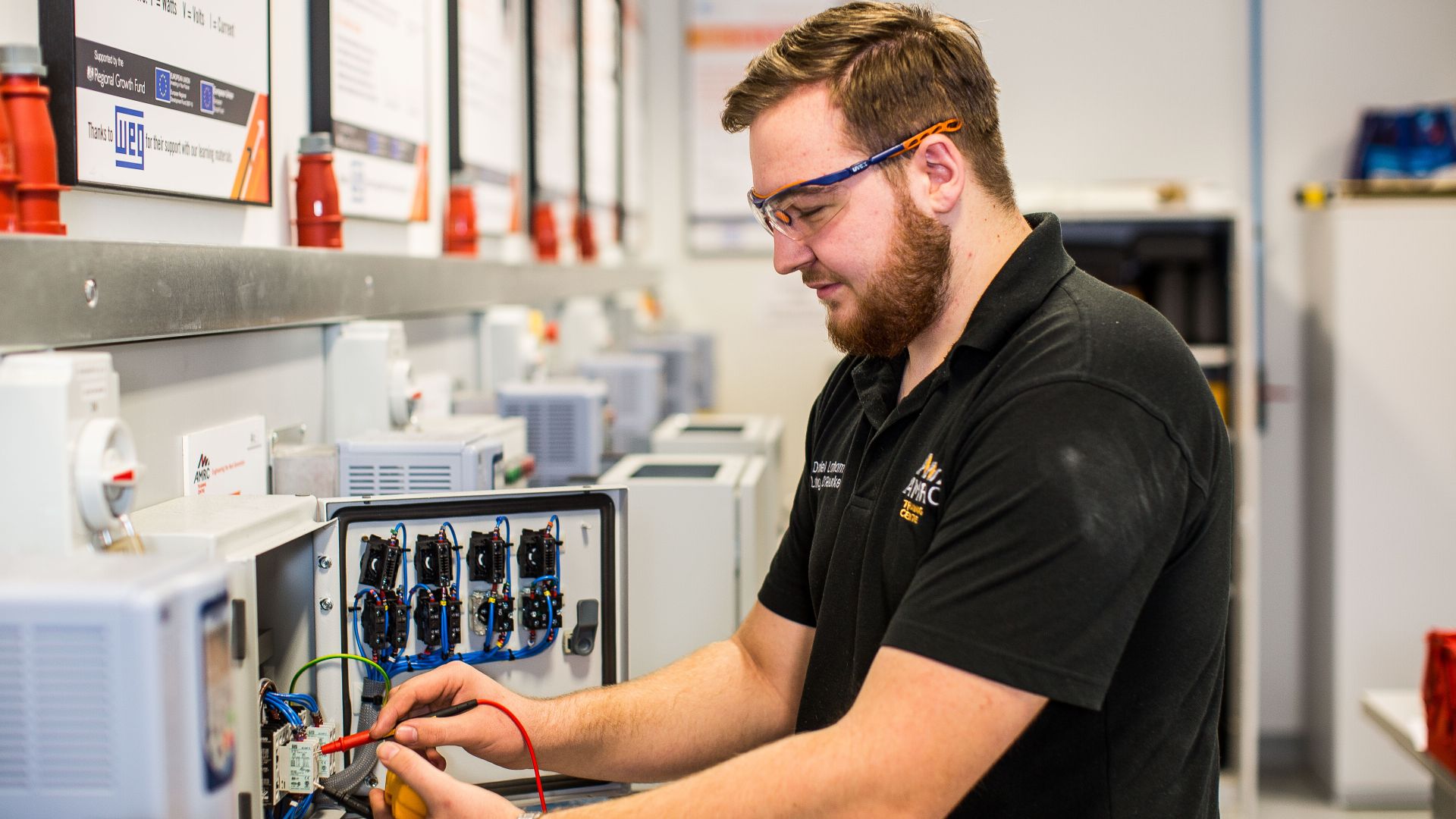 Description
Job description:
To assist and help with any assigned maintenance checks or breakdowns in the factory, ensuring H&S and quality standards are adhered to.
General and Task Management:
To assist with routine planned maintenance checks on site machinery with minimum downtown
Assist in repairing all production machines in line with production priority
Assist in plant breakdowns
Assist with installing new equipment as and when required
Perform tasks to maintain the fabric of the building, fixtures and fittings, support equipment and install additional fixtures as required
Flexibility to work in all areas of production
Skills required:
Ability to multitask
Attention to detail
Self resilient and capable of making task related decisions
Good interpersonal and communication skills
Be open to and work with change, both culturally and technically
Works in an inclusive way
Willingness to undertake additional tasks, within capabilities, to get the job done
Willingness to take ownership
Take a critical approach to work practice and identify and suggest improvements
Believes and promotes Health and Safety within the workplace
Self motivated
Task orientated
Ability to remain calm and effective during stressful times
Proactively taking actions to improve
Adapts quickly to change
Personal qualities the candidate must have:
Demonstrate a passion for engineering
Safety conscious person
Prior interest and experience in Engineering (desirable not essential)
Technically minded individual
A track record of exception timekeeping and attendance
Can do attitude
Willingness to learn and receive feedback in a positive manner
Problem solving
Effective communication skills, listening and questioning skills
Working within a team
Computer literate
Employer description:
Leviat, a CRH company, is a global leader in connecting, fixing, lifting and anchoring technology for the construction industry. Leviat's engineered products and innovative construction solutions are used in a variety of market segments from residential to infrastructure, enabling users to build better, stronger, safer and faster. The company employs nearly 3,000 people at 60 locations globally. Leviat's suite of trusted product brands include Ancon, HALFEN, Plaka and Meadow Burke. Pursuing ambitious growth plans, Leviat offers excellent long-term career development opportunities.
Things to consider:

During the first year you will be required to attend the University of Sheffield AMRC Training Centre in Sheffield, full time for an initial block of study
One Friday per month you will return to your workplace
After the initial block training you will attend the AMRC Training Centre for one day a week to undertake the knowledge study
The remaining four days will be spent in company learning on the job
Please note the AMRC Training Centre reserves the right to close applications ahead of the published closing date.
Qualification Requirements:
Advanced Apprenticeships entry requirements

A minimum of three GCSEs at grade 5 (or C) or above, including mathematics, English and science, technology, or engineering-related subject.
Applicants are required to successfully complete the AMRC and employer recruitment and selection process to secure a place on an apprenticeship programme.