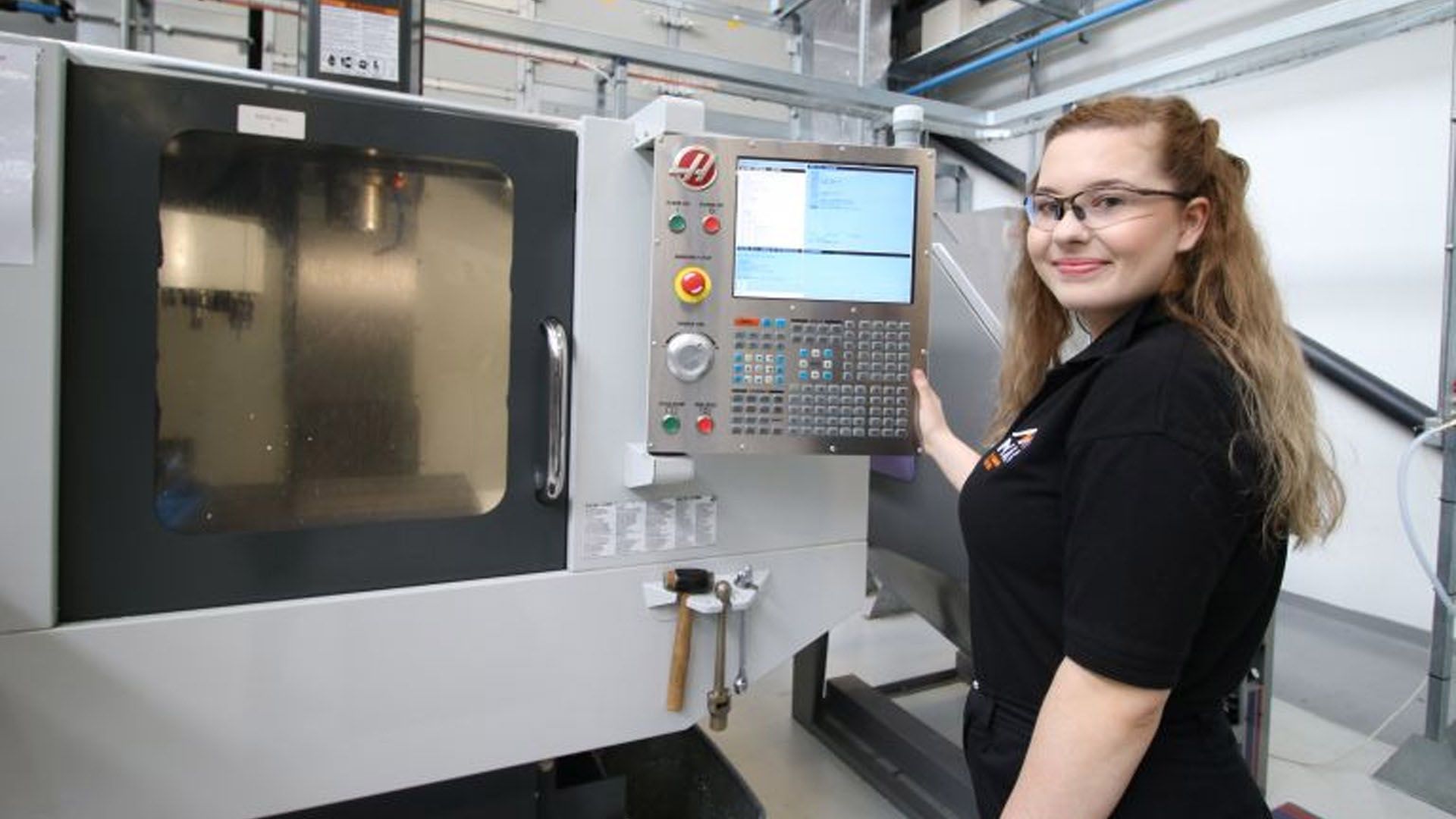 After getting her first taste of engineering through a vocational course while at school, Rosie soon realised university wasn't the route for her and set her sights firmly on an apprenticeship.
Now she is second year apprentice machinist with the AMRC Training Centre employed by global aerospace giant Boeing at the company's first European factory, located in Sheffield, which manufactures high-tech actuation components for the 737 and 767 wing trailing edges.
"After school, I was at a bit of a loss as to what to do," says the 17-year-old. "I knew I didn't want to go to university because I would end up with all these debts and would be paying it off over the course of a lifetime. But then I heard about apprenticeships.
"I always said if you are going to be an engineer you cannot be an engineer by reading, you have to be an engineer by doing. That's what is so great about an apprenticeship - you are working and getting the knowledge and skills you need to hit the ground running but also getting paid at the same time, with no debt at the end of it."
The ability to earn and learn is one of the reasons she strongly believes an apprenticeship is the right route into engineering.
"You aren't held back by student debt like you would be at university," she says. "It isn't all textbooks and case studies. Instead, you are learning hands-on and experiencing life on the workshop floor firsthand. I believe this prepares you for the future. The people that teach you have years of experience in the engineering industry and pass on their tips to you.
She came to the AMRC Training Centre because of its 'fantastic reputation' and because of the doors it could open for her.
"I chose to go to AMRC because you don't leave empty handed," she says. "You take away recognised qualifications and even a degree if that is something you want to pursue. In the time I have been there, I have already learned more than I ever thought possible. I went from knowing nothing about machines to operating CNC machines and creating complex parts in just over a year and will learn more over the next few years.
Rosie says working for Boeing is 'amazing', adding: "Operating machinery and creating components for aeroplane actuators is something I didn't think I would be capable of. Every day is a challenge but at Boeing it is important to strive to achieve and overcome those challenges.
Her advice to the next generation of engineering apprentices is believe in yourself. She said: "Push yourself, work hard, and focus every day and you will turn those dreams into reality."