Metallic Machining Apprentice
Closing Date: 08 Jul 2022

35 hours per week

Woking

£288.75 per week

Machinist Advanced Manufacturing Engineer

McLaren Racing Ltd

57-970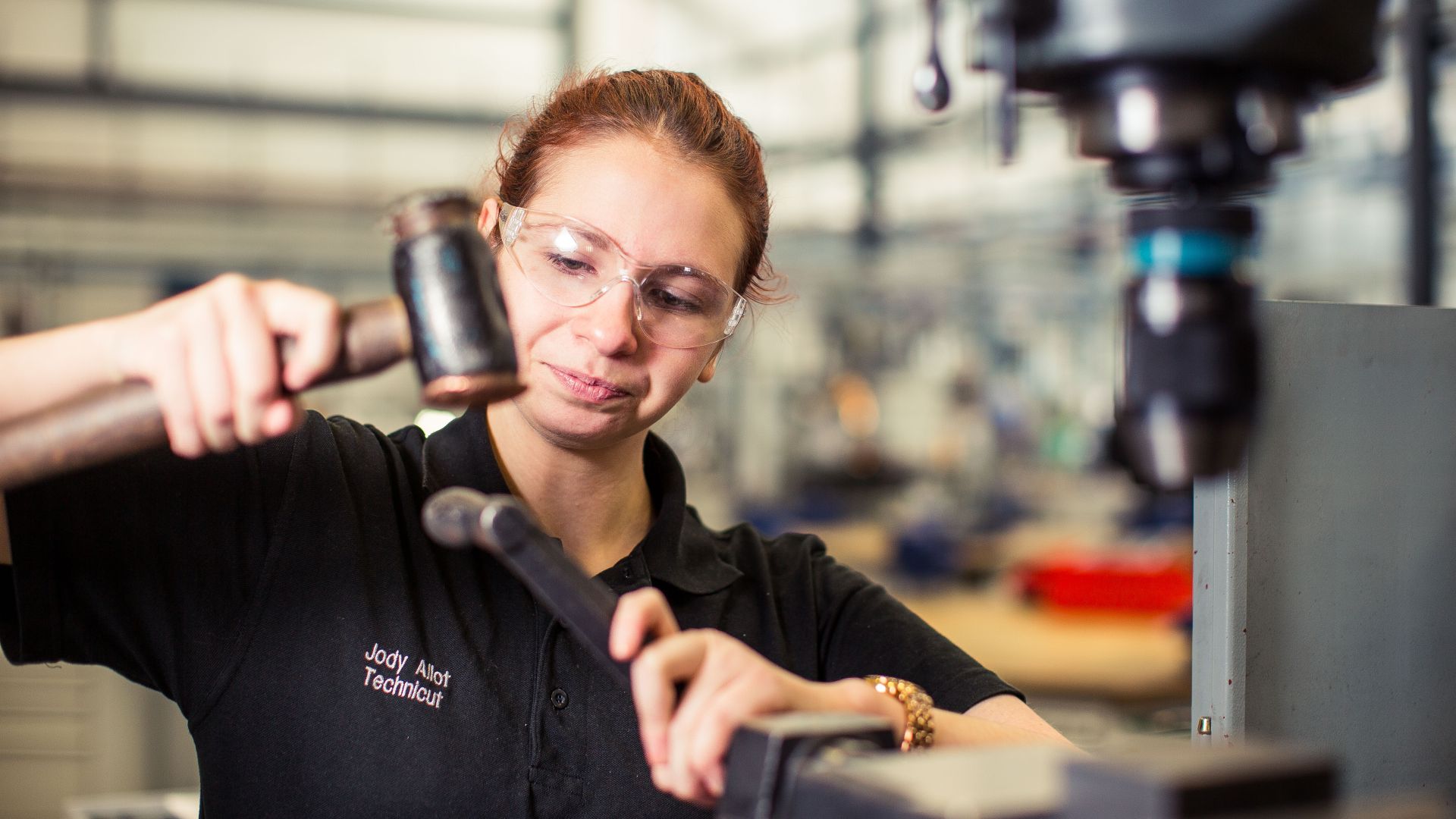 Description
Job description:
McLaren Racing is looking for someone to join their team as a metallic machining apprentice and complete a level 3 apprenticeship.
This opportunity is a fantastic entry route into motorsports. You will be trained in all aspects involved with the manufacture of metallic and additive manufactured components, operating various manual and CNC machine tools, within our manufacturing departments at the McLaren Technology Centre (MTC). This programme will start in September 2022.
This is a Monday to Friday dayshift role, working in McLaren's B0, B-1 Machining, fabrication, and additive manufacturing workshops. The successful candidate(s) will initially be based full-time here with us, at the University of Sheffield AMRC Training Centre, for a maximum of 40 academic weeks to undertake foundation-level machining techniques and underpinning knowledge of manufacturing fundamentals.
For the duration of your time at the AMRC Training Centre, you will have access to accommodation at the University of Sheffield, which McLaren will facilitate arranging for you. During this time you will have frequent visits to the MTC and members of the team will travel up to AMRC Training Centre to meet with you. The successful candidate(s) will then commence a hybrid delivery model of blended virtual and face to face delivery between the Woking and Sheffield sites for the remaining 24 months.
Your principal accountabilities will include:
Trained in the basics of milling, turning, hand fitting and business improvement will be covered in the first 24 months. In addition, company specific training in fabrication and additive manufacturing will also be included
Trained in various aspects of production engineering including fixture design and cutting tool selection
Trained in various aspects of CNC machining through our Mazak and Mikron machine shops
Trained in the manufacture of components to supplied drawings and CAD models. This will include setting up and programming on multi-axis CNC mills and machine centres
Maintain an e-portfolio style log-book and ensure all apprenticeship relevant work is up to date for monthly review
Responsible for the cleanliness and housekeeping in the workplace
To learn, understand and implement health and safety legislation as it applies in the workplace.
Skills required:
Ability to multitask
Attention to detail
Self resilient and capable of making task related decisions
Good interpersonal and communication skills
Be open to and work with change, both culturally and technically
Works in an inclusive way
Willingness to undertake additional tasks, within capabilities, to get the job done
Willingness to take ownership
Take a critical approach to work practice and identify and suggest improvements
Believes and promotes health and safety within the workplace
Self motivated
Task orientated
Ability to remain calm and effective during stressful times
Proactively taking actions to improve
Adapts quickly to change.
Personal qualities the candidate must have:
Must be able to work well in a team
Good interpersonal skills
Proactive – takes opportunity to use initiative where possible
Earns respect of team members by one's actions
Energetic, enthusiastic, and highly self-motivated
Team player – supports other team members, department strategies and processes as a whole.
Employer description:
McLaren is best known as a Formula One constructor, the second oldest active team, and the second most successful Formula 1 team after Ferrari, having won 183 races, 12 Drivers' Championships and 8 Constructors' Championships. McLaren is one of the oldest active teams in F1, and has been in competition every year since 1966. The team was formed by New Zealand racer Bruce McLaren.
Things to consider:
During the first year you will be required to attend the University of Sheffield AMRC Training Centre in Sheffield, full time for an initial block of study. One Friday per month you will return to your workplace. After the initial block training you will attend the AMRC Training Centre for one day a week to undertake the knowledge study. The remaining four days will be spent in company learning on the job.
Please note the AMRC Training Centre reserves the right to close applications ahead of the published closing date.
Qualification Requirements:
Advanced Apprenticeships entry requirements

A minimum of three GCSEs at grade 5 (or C) or above, including mathematics, English and science, technology, or engineering-related subject.
Applicants are required to successfully complete the AMRC and employer recruitment and selection process to secure a place on an apprenticeship programme.