Apprenticeship applications for 2024 are open
Our recruitment team will support your apprenticeship journey from filling in your application to helping you secure a job and starting your engineering apprenticeship.
If at any point you have any questions about your application, you can contact any member of our recruitment team or email recruitment@amrctraining.co.uk.
Apply now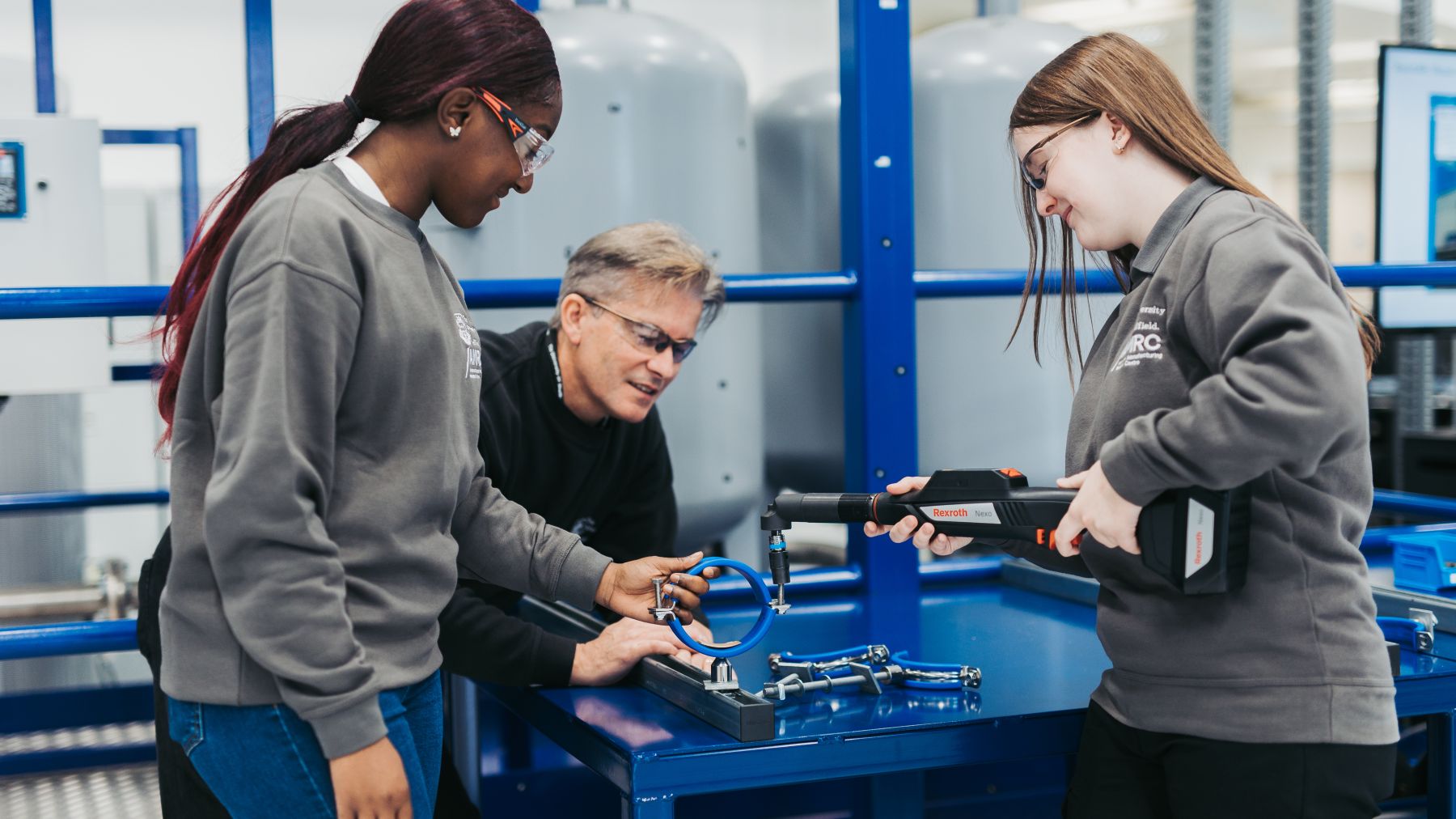 New degree apprenticeship launched to boost skills in nuclear
Aspiring nuclear engineers and scientists have a new route into careers in low-carbon energy, with the launch of a degree apprenticeship delivered by the University of Sheffield AMRC Training Centre.
Find out more
AMRC Training Centre engineers making a difference
Two University of Sheffield AMRC Training Centre alumni feature in a new book that will be sent to every secondary school in the UK to inspire and excite young people about careers in engineering.
Find out more