Production Machinist Apprentice
Closing Date: 08 Jul 2022

40 hours per week

Rotherham

£172 per week

Machinist Advanced Manufacturing Engineer

M R Machine Knives Limited

57-854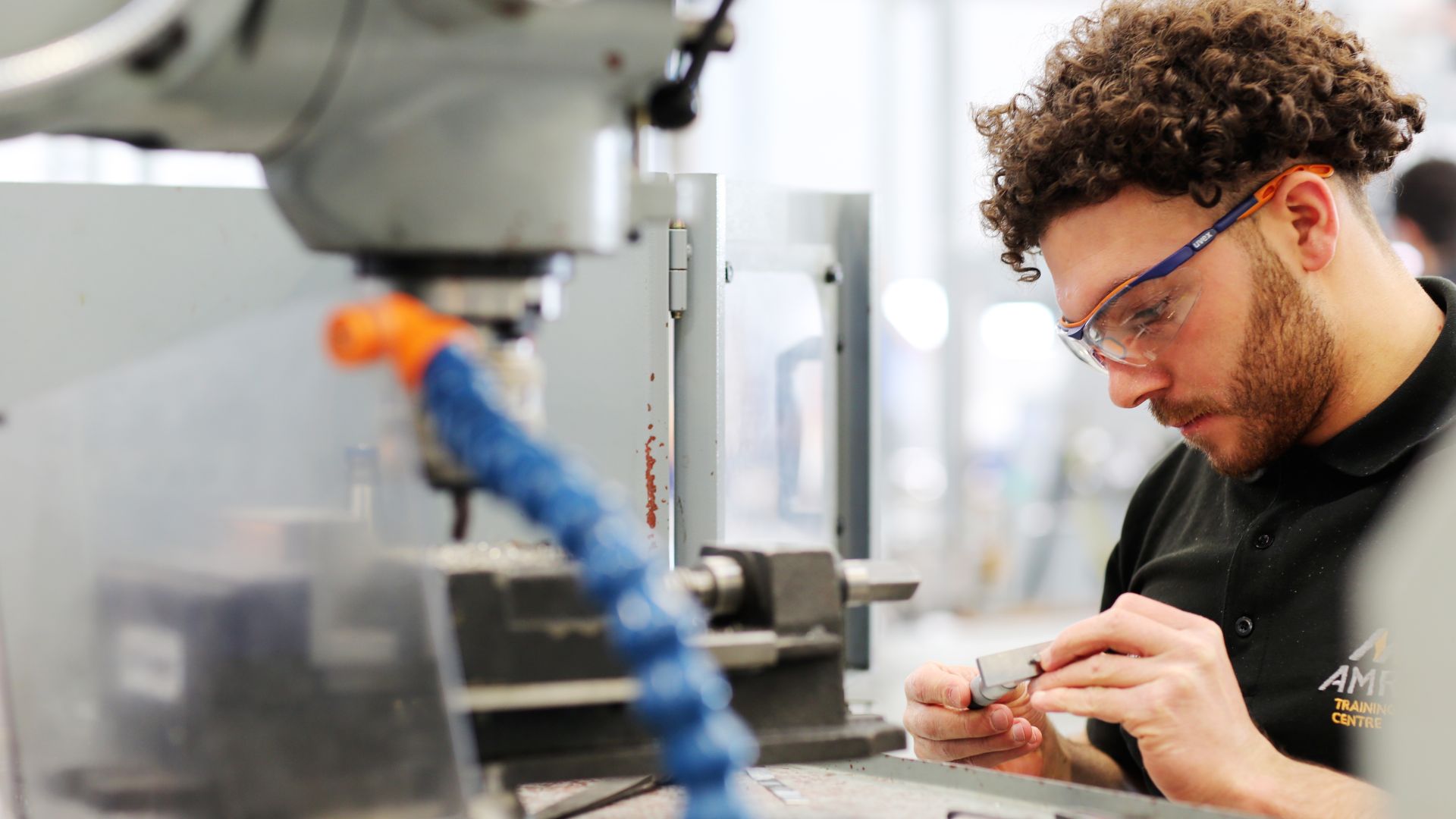 Description
Job description:
Year 1:
To successfully complete the AMRC Training Centre training block period and must be safe and competent in the learned engineering skill sets. In addition, apprentices will also show a good understanding of B.I.T, Health & Safety and will have achieved their first Level 3 Knowledge programme to the best of their ability, on time by the date set at the AMRC Training Centre.
Year 2:
To recognise and safely operate company-based equipment, to follow and understand company policies, procedures, work specific information such as engineering drawings, daily workloads and tasks assigned, whilst being regularly monitored.
Roles and Responsibilities:
This role involves tasks such as but not limited to those listed below. This will be built towards gradually during the apprenticeship:
Following work instructions for processes involved in the production and packing of machine knives
Following instruction from works orders and drawings
Perform quality checks during the stages of production and highlighting any discrepancies
Meeting customer deadlines by achieving daily targets according to the production schedule
Recording tasks completed on the appropriate clocking system including any non-productive hours
Perform production tasks required within the allocated time allowed to complete the job
Skills required:
Ability to work efficiently and build effective working relationships
Apprentices should be hard-working and able to manage their time effectively, be able to follow orders, and be comfortable working as part of a team
The requirement for attention to detail will be paramount in this role
Personal qualities the candidate must have:
Good communication skills
Approachable
Good motivational skills
Reliable & punctual
Conscientious
Excellent attention to detail
Professional
Things to consider:
During the first year you will be required to attend the University of Sheffield AMRC Training Centre in Sheffield, full time for an initial block of study
One Friday per month you will return to your workplace
After the initial block training you will attend the AMRC Training Centre for one day a week to undertake the knowledge study
The remaining four days will be spent in company learning on the job
Please note the AMRC Training Centre reserves the right to close applications ahead of the published closing date.
Qualification Requirements:
Advanced Apprenticeships entry requirements

A minimum of three GCSEs at grade 5 (or C) or above, including mathematics, English and science, technology, or engineering-related subject.
Applicants are required to successfully complete the AMRC and employer recruitment and selection process to secure a place on an apprenticeship programme.