Production Operative (Welding)
Closing Date: 08 Jul 2022

40 hours per week

Rotherham

£192.40 per week

Metal Fabricator

M.R. Machine Knives Limited

57-939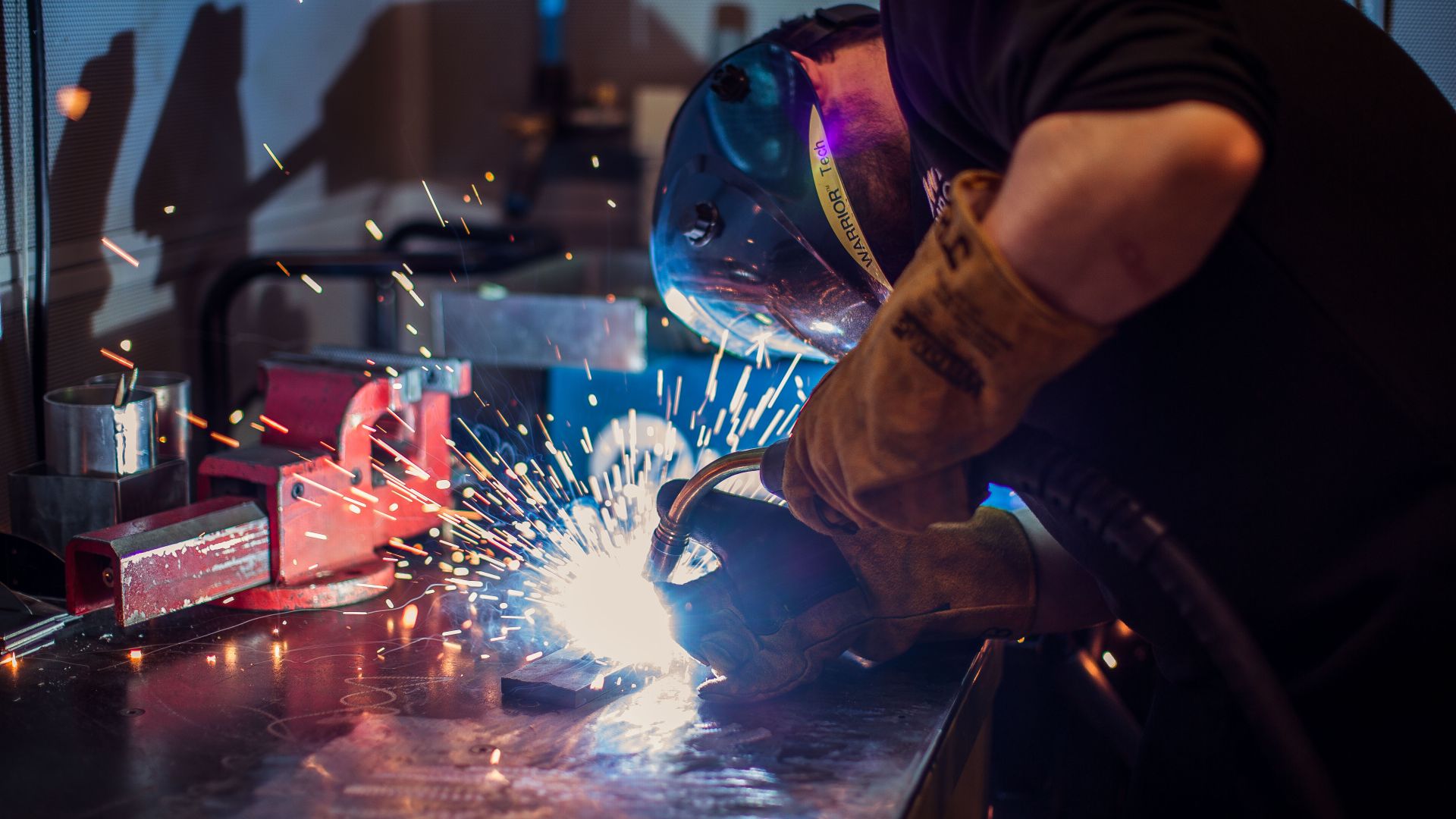 Description
Job description:
To produce high quality machine knives, in accordance with work order and drawings' requirements, adhering to health & safety safe working procedures.
Responsibilities:
Following work instructions for processes involved in the production of machine knives
Following instruction from works orders and drawings
Perform quality checks during the stages of production and highlighting any discrepancies
Meeting customer deadlines by achieving daily targets according to the production schedule
Recording tasks completed on the appropriate clocking system including any non-productive hours
Perform production tasks required within the allocated time allowed to complete the job
Operate machinery safely and in accordance with work instructions
Assist with the maintenance of machinery and report any issues or hazards
Identify and report unsafe operations to management immediately
Recommend process improvements to enhance operational efficiency and safety
Maintain a clean working area
Contribute to waste management programs
Receive occasional deliveries from suppliers; unloading, booking in and putting away of the delivery
Reconcile the delivery note to the purchase order for received items
Cover packing and dispatch operations as needed during busy periods and periods of employee absence
Reporting on stock levels as required
Any other duties, as may be appropriate, to achieve the objectives of the job and to assist in the fulfilment of the Company's objectives, commensurate with your salary grade, abilities and aptitudes. These duties include bending/forming, punching, laser welding, polishing, packaging, inspection, material preparation, goods inwards and goods outwards activities
Skills required:
Ability to multitask
Attention to detail
Self resilient and capable of making task related decisions
Good interpersonal and communication skills
Be open to and work with change, both culturally and technically
Works in an inclusive way
Willingness to undertake additional tasks, within capabilities, to get the job done
Willingness to take ownership
Take a critical approach to work practice and identify and suggest improvements
Believes and promotes Health and Safety within the workplace
Self motivated
Task orientated
Ability to remain calm and effective during stressful times
Proactively taking actions to improve
Adapts quickly to change
Personal qualities the candidate must have:
Demonstrate a passion for engineering
Safety conscious person
Prior interest and experience in Engineering (desirable not essential)
Technically minded individual
A track record of exception timekeeping and attendance
Can do attitude
Willingness to learn and receive feedback in a positive manner
Problem solving
Effective communication skills, listening and questioning skills
Working within a team
Computer literate
Employer description:
We set up MRMK to change the machine knife industry for the better.
When the company was founded, we had a vision to fill the space that other manufacturers left in the market, delivering a consistent balance of quality and value for money. Over a decade later and MRMK still does everything we set out to do all those years ago, providing ultra-sharp precision blades at a price you deserve. When you need them.
Our mission is to produce great quality blades without the up-charging. At MRMK, we always seek to build friendly, long-lasting relationships with our customers and suppliers at the highest level.
We believe investment in apprenticeships are important for the business, bringing new skills and perspective to our company.
Things to consider:

During the first year you will be required to attend the University of Sheffield AMRC Training Centre in Sheffield, full time for an initial block of study. One Friday per month you will return to your workplace. After the initial block training you will attend the AMRC Training Centre for one day a week to undertake the knowledge study. The remaining four days will be spent in company learning on the job.
Please note the AMRC Training Centre reserves the right to close applications ahead of the published closing date.
Qualification Requirements:
Advanced Apprenticeships entry requirements

A minimum of three GCSEs at grade 5 (or C) or above, including mathematics, English and science, technology, or engineering-related subject.
Applicants are required to successfully complete the AMRC and employer recruitment and selection process to secure a place on an apprenticeship programme.