Apply today
Toolmaker and Tool and Die Maintenance Technician
As a toolmaker and tool and die maintenance technician you will work in the highly-skilled, complex and specialist detailed work of manufacturing and maintaining the engineering tooling used to produce components, products and assemblies.
These products, assemblies and systems affect all of our daily lives, whether it be for travel (such as cars, planes, boats and rail), energy, defence, food, clothing, packaging and health including medical equipment, devices and implants such as joint replacements.
This requires the application of a broad range of activities including the interpretation of engineering drawings and technical instructions and the use of hand, machine and automated computer controlled machine tools and measuring equipment.
What will I study on the course?
Units could include:
Preparing and using lathes for turning operations
Preparing and using milling machines
Preparing & proving CNC machine tool programs
Preparing and using CNC turning machines
Using and Interpreting engineering data and documentation
Computer Aided Design (CAD)
Engineering Design
You and your employer will be given the opportunity to select additional unit that will help you gain the skills to progress within your organisation.
What jobs will I be trained for once I have finished this apprenticeship?
This apprenticeship trains you for a variety of Toolmaker and Tool and Die
Maintenance Technician roles such as a Toolmaker (Manufacture) and
Toolmaker (Research and Development).
Advanced Apprenticeships entry requirements:
A minimum of three GCSEs at grade 5 (or C) or above, including mathematics, English and science, technology, or engineering-related subject.
Applicants are required to successfully complete the AMRC Training Centre and employer recruitment and selection process to secure a place on an apprenticeship programme.
How do I apply?
Once you have decided on which apprenticeship is for you and you have checked that you meet the entry requirements, the next step is to apply.
You can do this on our website here.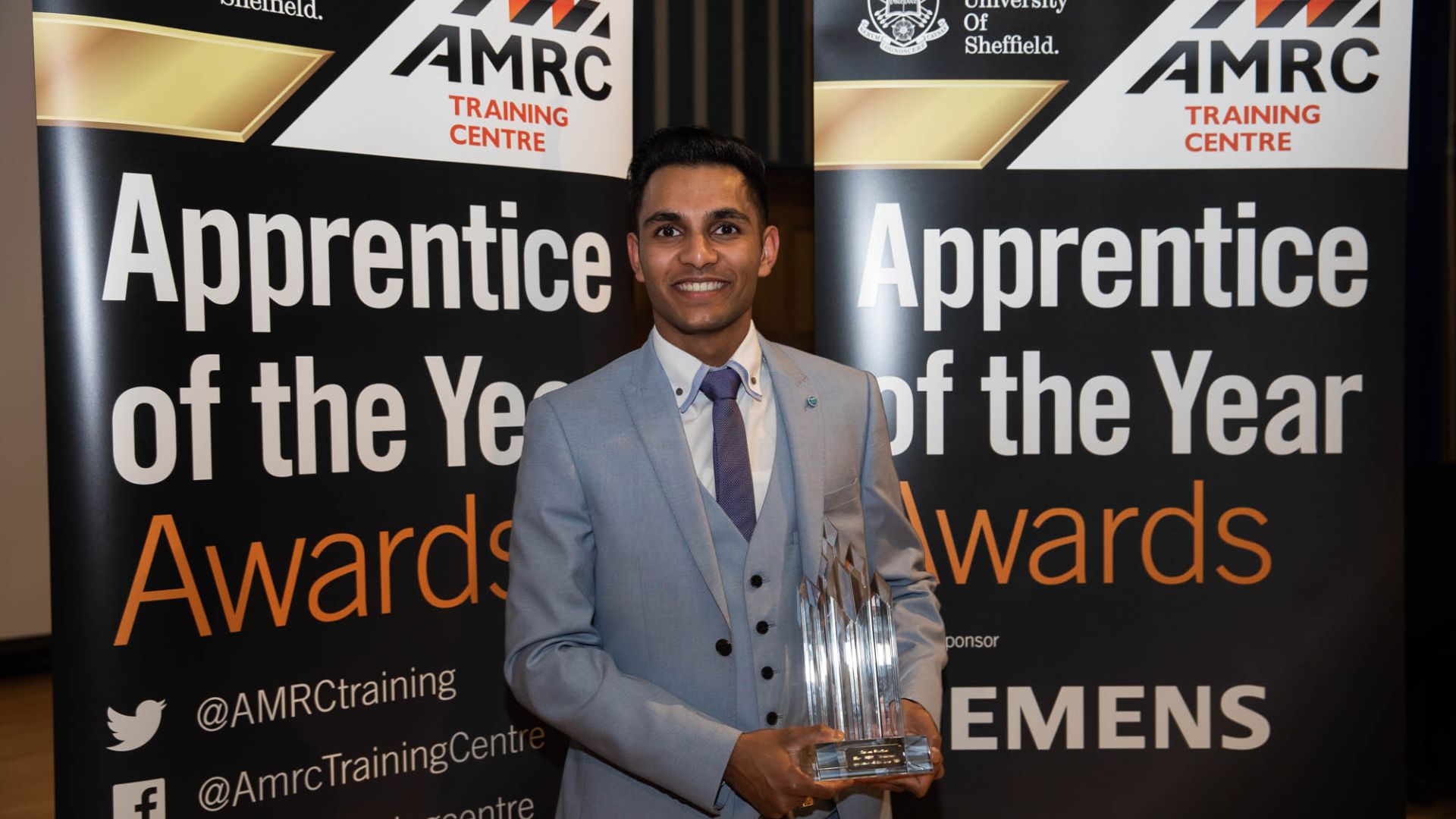 "At work I have been promoted from an Apprentice CNC Machinist into a staff role as a Manufacturing Engineer. It means I design fixtures and create numerical control (NC) programs for all the components that we machine in house."
Shivan Morkar: from new recruit to degree apprentice - William Cook Rail in Leeds.