Apply today
Automation and Controls Engineering Technician
As an automation and controls engineering technician your job will be to install, support, maintain and optimise hardware and software for automation systems.
Depending on the type of company, an automation and controls engineering technician may be either based within a manufacturing organisation and provide the service directly for them; or in a service provider, approved solutions provider or original equipment manufacturer where you provide a service to your company's customers.
Both roles involve working across range of hardware specific to industry such as programmable logic controllers, human-machine interfaces, robots, and industrial networks. The use of physical tools, software tools and instruments are fundamental to carrying out tasks associated with building, installing, and maintaining automation systems.
What will I study on the course?
Units could include:
Engineering Design
Engineering Maths
Engineering Science
Managing a Professional Engineering Project
Electrical and Electronic Principles
Automation, Robotics and Programmable Logic Controllers (PLCs)
Electrical Systems and Fault Finding
Instrumentation and Control Systems
Higher Apprenticeship entry requirements:
You must be able to demonstrate an aptitude for electrical/automation, which may be achieved through a variety of methods including;
Work experience
Hobbies
Academic qualifications
In addition, you will need one of the following:
A minimum of two A-Levels at grade C or above, including a mathematical based subject and a science, technology, engineering or an additional mathematics-related subject
An Engineering BTEC Level 3 with at least 120 credits at MM (merit merit) level
An EAL Diploma in an Engineering-based subject at merit or above
Equivalent qualifications such as Technical Levels at MM or above
Applicants are also required to undertake a series of assessments at the AMRC Training Centre before being offered a place on an apprenticeship. For this programme these will focus on your understanding of electrical principles.
How do I apply?
Once you have decided on which apprenticeship is for you and you have checked that you meet the entry requirements, the next step is to apply. You can do this on our website here.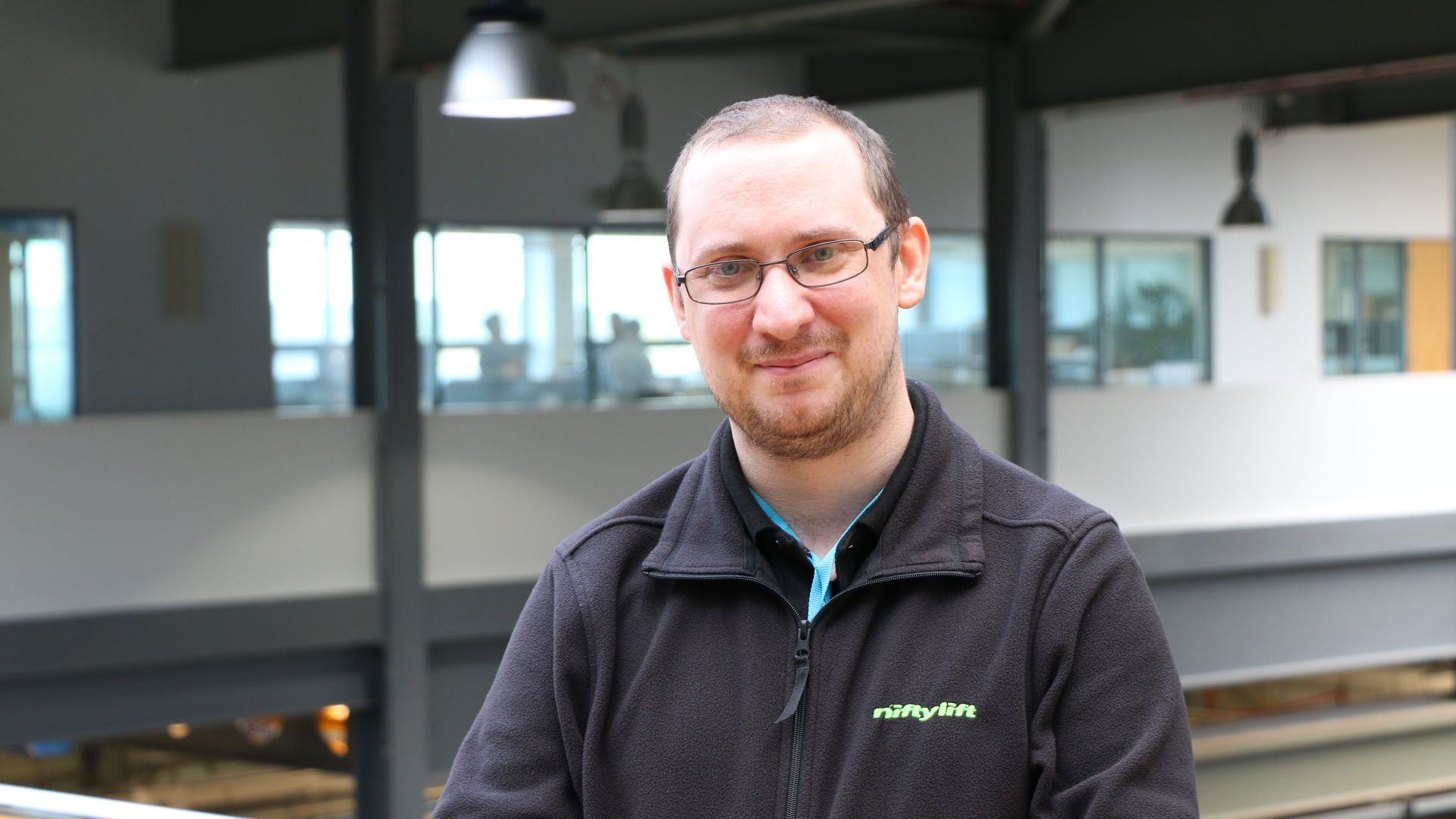 "We only get one life, learn as much as you can, do as much as you can and enjoy it."
Sam Redgrave - Niftylift