Apply today
Engineering Fitter
Learn to construct, assemble and manufacture machinery.
Engineering fitters produce complex high value, low volume components or assemblies in full or part, using machines, equipment or systems, to the required specification. For example, turbines, cranes, gearboxes, production lines, rigs and platforms.
To produce or re-furbish the components fitters will interpret drawings/specifications and plan their work, for example ensuring they have the right tools, equipment and resources to complete the task to the required specification. Fitters are required to check their work against quality standards and make adjustments as required based on their knowledge.
What will I study on the course?
Units could include:
Preparing and using semi-automatic MIG, MAG and flux cored arc welding equipment
Producing sheet metal components and assemblies
Preparing and using manual TIG or plasma-arc welding equipment
Preparing and using manual metal arc welding equipment
You and your employer will be given the opportunity to select additional units that will help you gain the skills to progress within your organisation.
What jobs will I be trained for once I have finished this apprenticeship?
This apprenticeship trains you for a variety of roles such as: Mechanical Fitter, Electrical Fitter, Electronic Fitter, Instrumentation Fitter, Pipe Fitter or Controls and Systems Fitter.
Advanced Apprenticeships entry requirements:
A minimum of five GCSEs at grade 5 to 9, including mathematics, English and a science, technology or engineering-related subject. Applicants are also required to pass an assessment at the AMRC Training Centre before being offered a place on an apprenticeship.
Health advice for applicants
Many jobs within engineering have components that can impact on the physical health of the person carrying them out.
Employers and training centres have a duty to carry out risk assessments and reduce the hazards through implementing polices and protective equipment. However, a number of conditions can mean that certain jobs within engineering may not always be the best option for you. If you are interested in Mechatronics Maintenance and have the conditions below you will need to speak to an AMRC Training Centre staff member to discuss your chosen area further:
Colour Blindness
Dyspraxia
Asthma
Epilepsy
Please email us at recruitment@amrctraining.co.uk or call us on 0114 222 9958.
How do I apply?
Once you have decided on which apprenticeship is for you and you have checked that you meet the entry requirements, the next step is to apply.
You can do this on our website here.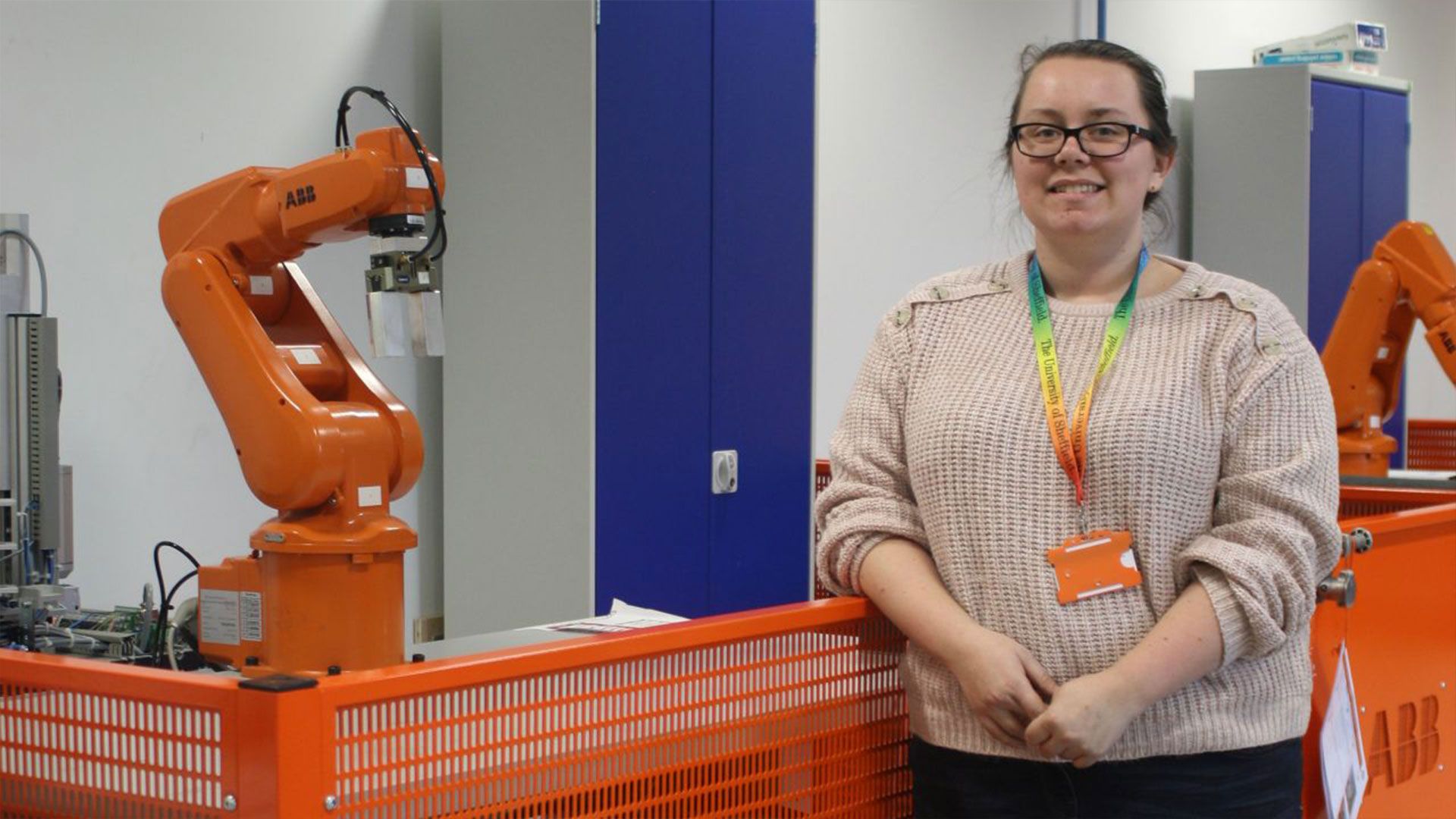 "It's brilliant learning and earning as part of your apprenticeship, as all that experience you gain is directed into the industry you want to develop your career in."
Kim McMahon - Apprentice Maintenance Engineer at Wavin UK Ltd