Apply today
Engineering Manufacturing Technician
Learn to provide specialist technical support for engineers, so that organisations can develop, produce or test new/existing products, processes, or procedures to meet quality requirements, as efficiently as possible
Engineering Manufacturing Technicians gather information and data from a range of sources and analyse the information. They will make decisions, solve problems and produce and/or update technical documentation, reports or specifications covering areas such as quality, reliability, production schedules/targets, costing or other technical documentation that informs others, either internally or externally what needs to be done such as how a product must be designed, manufactured, tested, modified, maintained, stored, transported, commissioned or decommissioned.
What will I study on the course?
Units could include:
Manufacturing Processes
Manufacturing Planning and Scheduling Principles
Engineering Maths
Engineering Science
Industry 4.0
Sustainability and the Environment in the Manufacturing Industry
Introduction to Professional Engineering Management
Creating and Managing Projects in Manufacturing Operations.
What jobs will you be trained for once you have finished this apprenticeship?
This apprenticeship trains you for a variety of roles such as: Manufacturing Engineer Quality, Manufacturing Production Engineer, Manufacturing Procurement Engineer, Quality Engineer, Costing Engineer, Test and Commissioning Engineer, Installation Engineer, Process Engineer and Production Support Engineer.
Higher Apprenticeship entry requirements:
Higher Apprenticeship entry requirements:

Applicants must already be employed in a suitable engineering role or have relevant engineering experience.

In addition you will also need one of the following:
A BTEC Level 3 Diploma in Engineering (with 120 credits at merit-merit level) or equivalent qualifications such as Cambridge Technicals
A minimum of two A-Levels at grade C or above, including a mathematical based subject and a science, technology, engineering or an additional mathematics-related subject
An EAL Diploma - merit or higher.
Applicants are also required to pass an assessment and curriculum interview at the AMRC Training Centre before being offered a place on an apprenticeship.
How do I apply?
Once you have decided on which apprenticeship is for you and you have checked that you meet the entry requirements, the next step is to apply.
You can do this on our website here.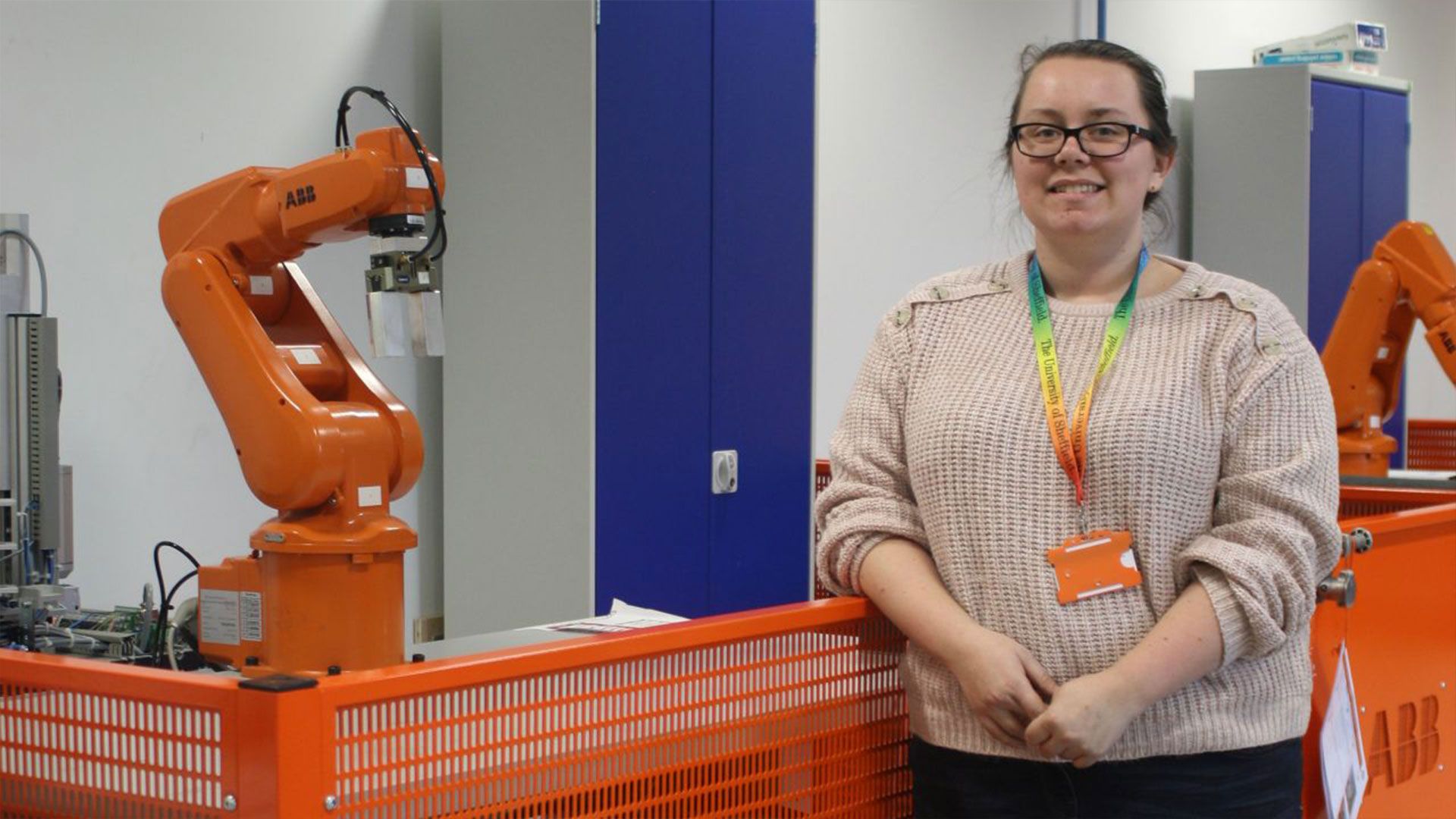 "It's brilliant learning and earning as part of your apprenticeship, as all that experience you gain is directed into the industry you want to develop your career in."
Kim McMahon - Apprentice Maintenance Engineer at Wavin UK Ltd