Apply today
Technical Support Technician
Technical Support engineers find problems in engineering and manufacturing functions and offer solutions, technical support and diagnostic advice.
Analytical assistance may range from simple installation designs or operation of a basic product, to more serious situations requiring staff to replicate the problem within their technical support facility before providing the client with a same-day solution.

What will I study on the course?
Units could include:
Preparing and using industrial robots
Producing components by rapid prototyping techniques
Producing CAD models (drawings) using a CAD system
Communications for engineering technicians
Working efficiently and effectively in advanced manufacturing and engineering
Preparing and proving CNC machine tool programs
You and your employer will get the opportunity to select additional units that will help you gain the skills to progress within your organisation.
What jobs will I be trained for once I have finished this apprenticeship?
This apprenticeship trains you for a variety of technical support roles such as a CAD Engineer, Design Engineer, Offline CNC Programmer, Quality Inspection Engineer and Technical Support Engineer.
Advanced Apprenticeships entry requirements:
A minimum of five GCSEs at grade 5 to 9, including mathematics, English and a science, technology or engineering-related subject.
Applicants are also required to pass an assessment at the AMRC Training Centre before being offered a place on an apprenticeship.
How do I apply?
Once you have decided on which apprenticeship is for you and you have checked that you meet the entry requirements, the next step is to apply.
You can do this on our website here.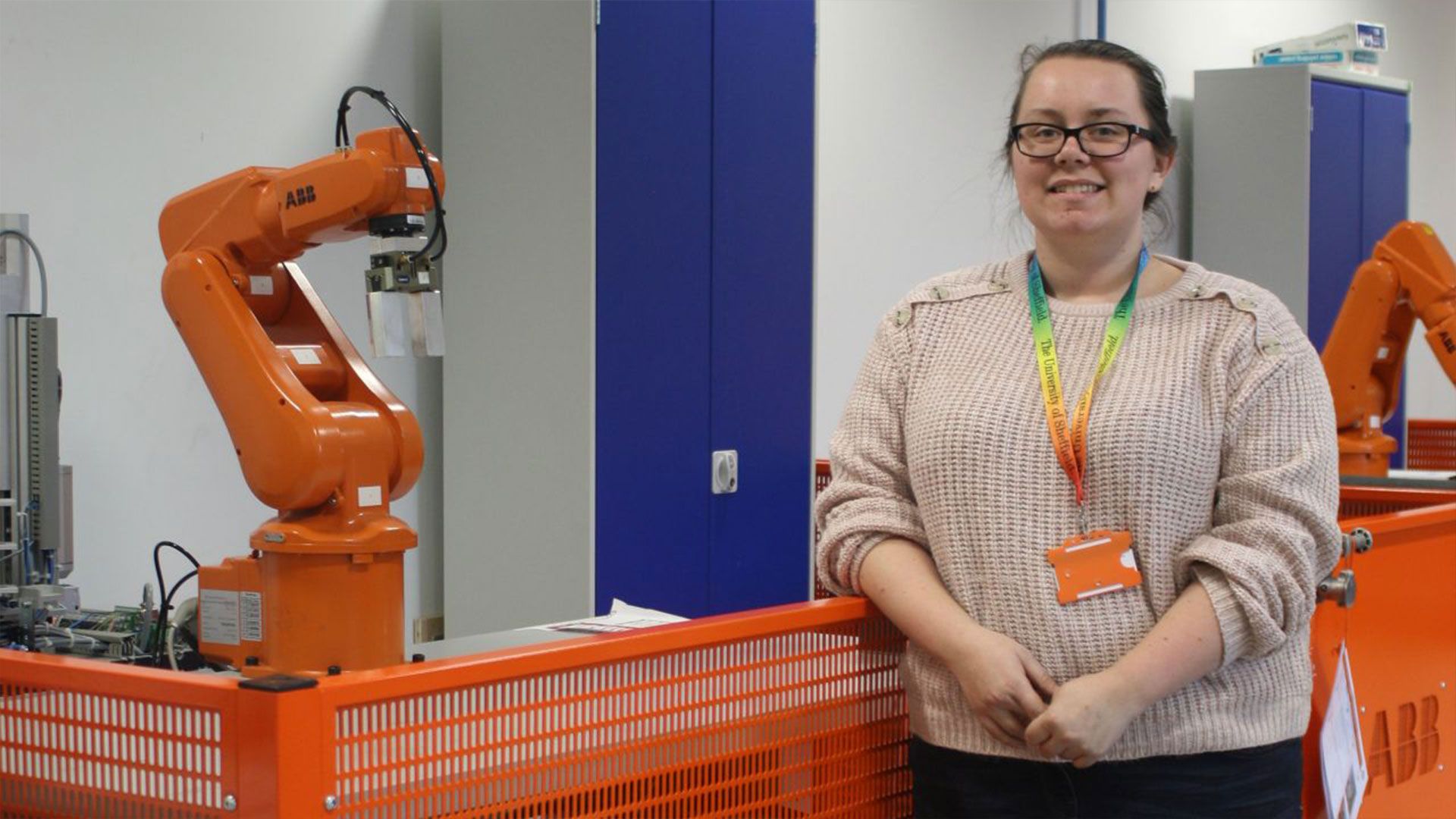 "It's brilliant learning and earning as part of your apprenticeship, as all that experience you gain is directed into the industry you want to develop your career in."
Kim McMahon - Apprentice Maintenance Engineer at Wavin UK Ltd