Apply today
Mechatronics Maintenance Technician
Mechatronics Maintenance Technicians ensure that plant and equipment perform to the required standard to facilitate production targets regarding Safety, Quality, Delivery and Cost within High Value Manufacturing environments.
Typically the work would cover a broad range of activities include installation, testing, fault finding and the on-going planned maintenance of complex automated equipment. This requires the application of a complex blend of skills, knowledge and occupational behaviours across the electrical, electronic, mechanical, fluid power and control systems disciplines.
What will I study on the course?
Compulsory units include:
Carrying out fault diagnosis on engineered systems
Carrying out preventative planned maintenance on engineered systems
Assembling and testing fluid power systems
Maintaining mechanical devices and equipment
Wiring and testing electrical equipment and circuits
Hydraulics and Pneumatics
Programmable Logic Controller (PLCs)
You and your employer will get the opportunity to select additional units that will help you gain the skills to progress within your organisation.
What jobs will I be trained for once I have finished this apprenticeship?
This apprenticeship trains you for a variety of maintenance roles such as a Mechatronic Maintenance Technician, Maintenance Engineer, Mechanical Fitter and Electrical Engineer.
Advanced Apprenticeships entry requirements:
A minimum of three GCSEs at grade 5 (or C) or above, including mathematics, English and science, technology, or engineering-related subject.
Applicants are required to successfully complete the AMRC Training Centre and employer recruitment and selection process to secure a place on an apprenticeship programme.
Health advice for applicants

Many jobs within engineering have components that can impact on the physical health of the person carrying them out.
Employers and training centres have a duty to carry out risk assessments and reduce the hazards through implementing polices and protective equipment. However, a number of conditions can mean that certain jobs within engineering may not always be the best option for you. If you are interested in Mechatronics Maintenance and have the conditions below you will need to speak to an AMRC Training Centre staff member to discuss your chosen area further:
Colour Blindness
Dyspraxia
Asthma
Epilepsy
Please email us at recruitment@amrctraining.co.uk or call us on 0114 222 9958.
How do I apply?
Once you have decided on which apprenticeship is for you and you have checked that you meet the entry requirements, the next step is to apply.
You can do this on our website here.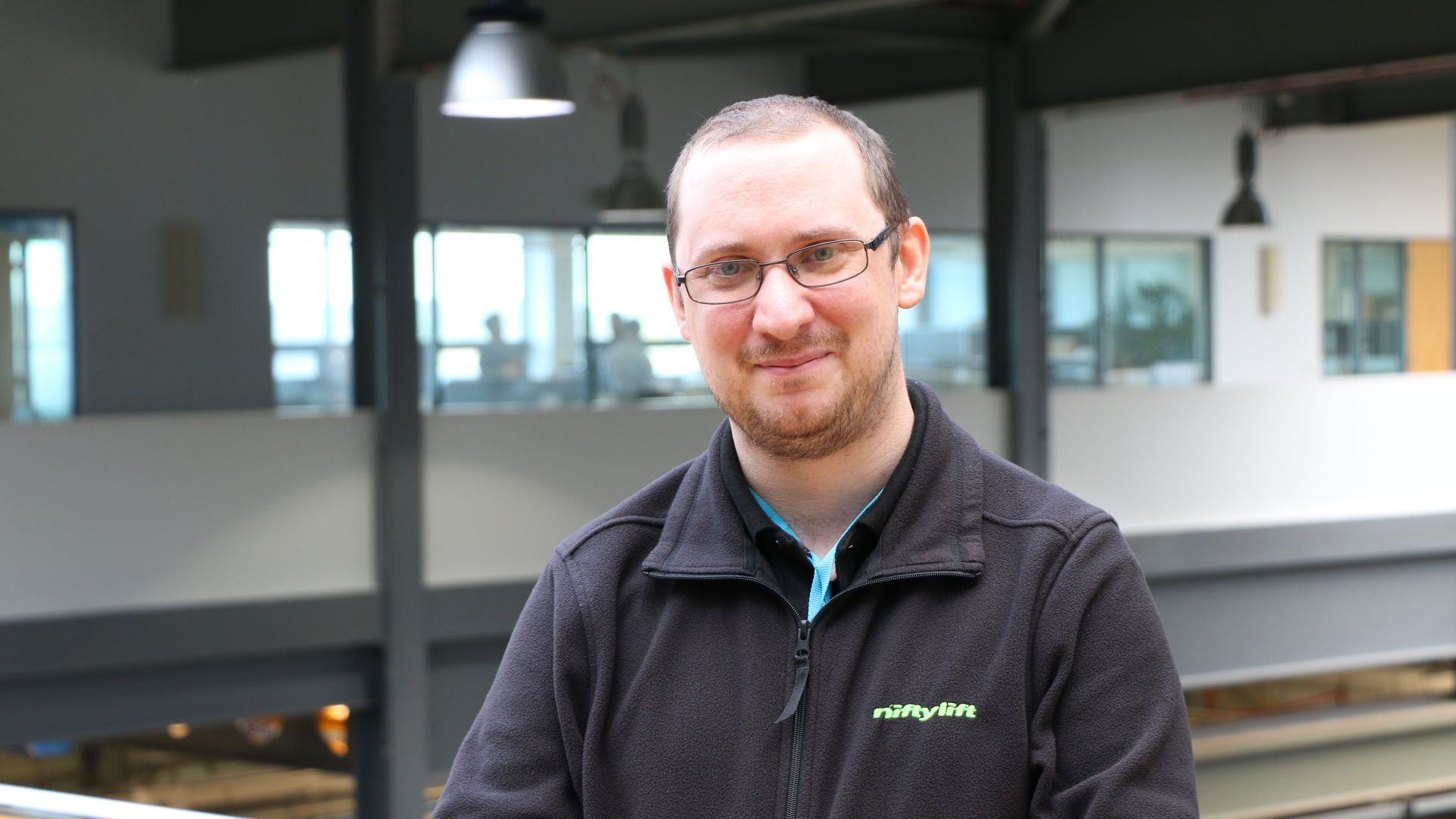 "We only get one life, learn as much as you can, do as much as you can and enjoy it."
Sam Redgrave - Niftylift