Apply today
Machinist Advanced Manufacturing Engineer
A machining apprenticeship is designed for those who are seeking a career as a machinist in the engineering or manufacturing sectors.
Skilled machinists create precision parts which are then used across the world in almost everything you see on a daily basis.
As well as learning the fundamentals of engineering theory and manufacturing processes, you will gain experience in using the latest computer numerical control (CNC) machine tools to cut, drill and finish components.

What will I study on the course?
Units could include:
Producing components using hand fitting techniques
Manual techniques (turning and milling)
Preparing and using lathes for turning operations
Preparing and proving CNC machine tool programs
Preparing and using CNC machines (turning and milling).
You and your employer will get the opportunity to select additional units that will help you gain the skills to progress within your organisation.
What jobs will I be trained for once I have finished this apprenticeship?
This apprenticeship trains you for a variety of machining roles such as a Manufacturing Engineer, CNC Machinist, Manual Machinist and Toolmaker.
Advanced Apprenticeships entry requirements:
A minimum of five GCSEs at grade 5 to 9, including mathematics, English and a science, technology or engineering-related subject.
Applicants are also required to pass an assessment at the AMRC Training Centre before being offered a place on an apprenticeship.
How do I apply?
Once you have decided on which apprenticeship is for you and you have checked that you meet the entry requirements, the next step is to apply. You can do this on our website here.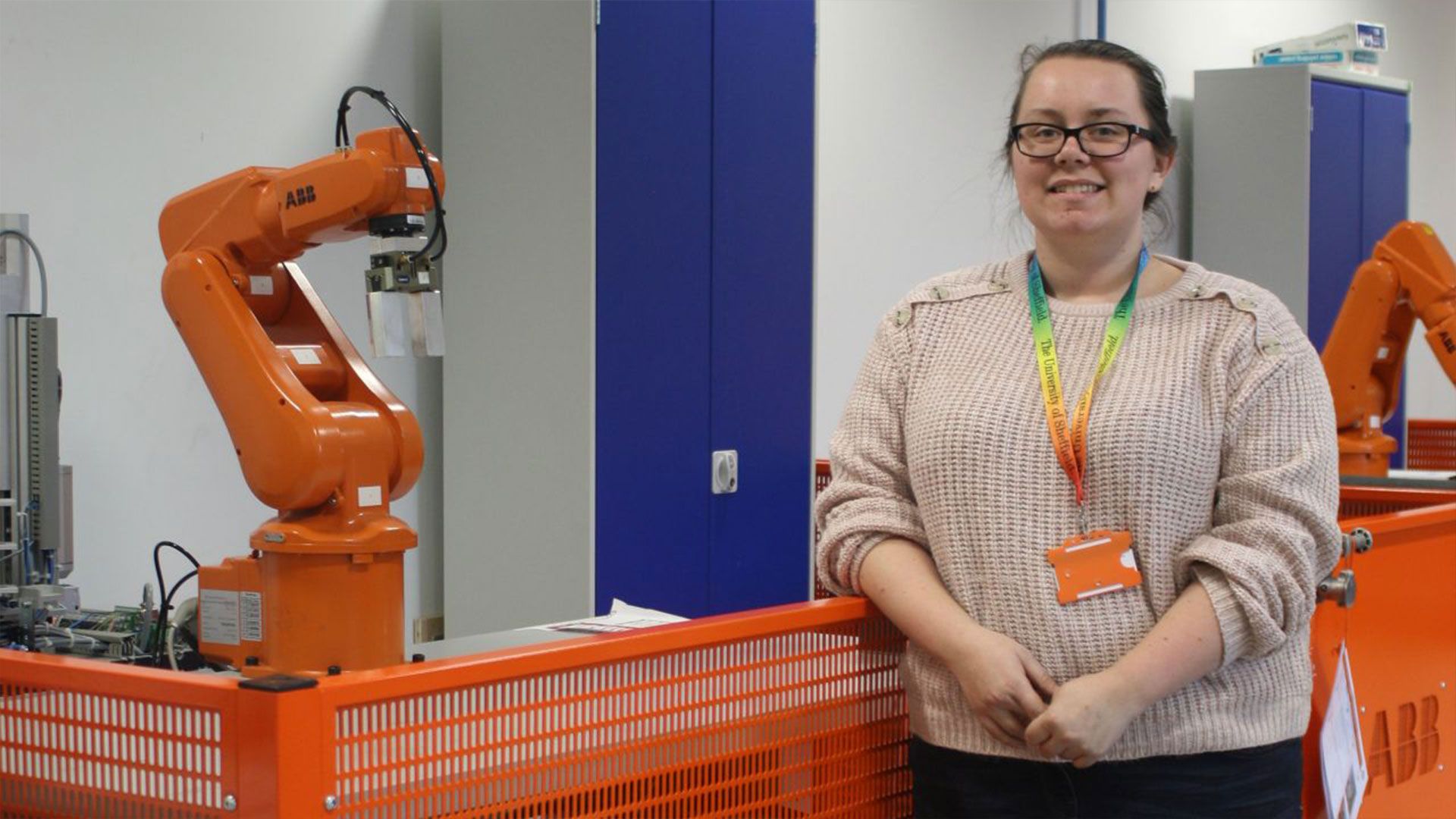 "It's brilliant learning and earning as part of your apprenticeship, as all that experience you gain is directed into the industry you want to develop your career in."
Kim McMahon - Apprentice Maintenance Engineer at Wavin UK Ltd