A week in the life of Kathryn Jackson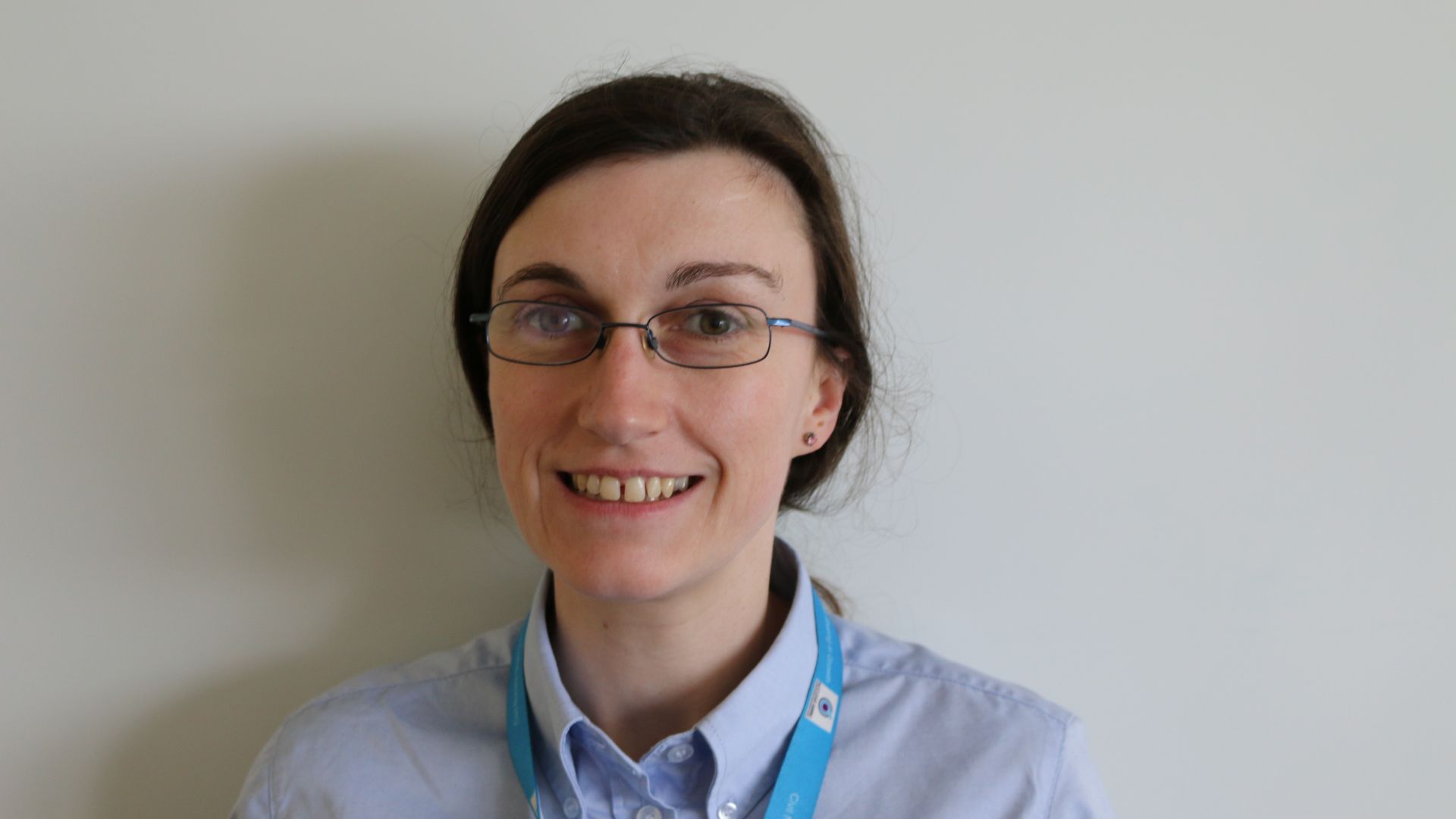 Kathryn Jackson, University Teacher at University of Sheffield, AMRC Training Centre
Dr Kathryn Jackson is Programme Lead in Manufacturing Technology at the Advanced Manufacturing Research Centre (AMRC) at the University of Sheffield. Prior to her current role, Kathryn worked at the Nuclear AMRC as a Technology Researcher, leading a variety of manufacturing research projects including acoustic emissions in machining, tool endurance in drilling, analysis of welding and cladding processes and measurement systems uncertainty analysis.
Monday
I started teaching a new module this morning – yikes! I teach a really wide range of engineering subjects, which means I need to be able to pick up new subjects or recall old ones quickly. I'm really pleased I kept my undergraduate notes from 20 years ago (!!) Just looking back on them today and they are still one of the best ways to recap a subject: there's no substitute for pen to paper! Reflecting on how things have changed: I'm pleased we don't just have photocopied notes and overhead projectors anymore: enter the age of YouTube, QR codes, flipped classrooms and the virtual learning environment!
I received an e-mail from a VIP this weekend (I won't share names!). Managed to squeeze in a quick catch up with one of my colleagues to check I've got my facts right before I reply. It's amazing the people who you meet through your work, and how your day can change from one minute to the next!
I finished the day with helping out with Beavers. I'm a Beaver Scout sectional assistant with Rotherham 30th Scout Group. It really helps me to stay grounded and de-stress by helping with children in my spare time.
Tuesday
More teaching today and another change of topic! We're trying out some technology to help with our remote learners. IT skills are so important! Don't be afraid of trying something new, and share with your colleagues when you've found something that works.
I really notice it getting lighter in the mornings and evenings now – I'm used to cycling both ways in the dark! I would really recommend cycling to work: good for mental health, fitness, the environment and saves money too! Just make sure you've got your hi-vis, lights, and spare lights and stick to the cycle lanes wherever possible. And if you're a driver or a pedestrian, please show us a little courtesy!
Wednesday
Today my first year students have done a laboratory experiment on casting of aluminium in the Materials Department at the main university campus: it's great to add their lab photos to collection on the office wall – always one of the most popular labs of the year! Just reflecting on how far our students have travelled: we've got some really strong results so far this year. Many of them have entered onto the degree programme with BTECS, Cambridge Technicals or AQA Foundation Levels: it goes to show how Level 3 pathways into engineering have changed!
Today's the first day of Lent, so I talked with my colleagues at lunchtime about different traditions for fasting in different religions, and the health benefits. I haven't actually given anything up for Lent! I talked about giving up Liquorice Allsorts with my church youth group on Sunday evening, but I haven't got off to a great start! I should ask my students if they've got any ideas for me…

Thursday
My working day today has ended with an open evening, where we meet the public to talk about apprenticeship opportunities at the Training Centre. It's always a pleasure to meet students and their parents, and talk to them about their career aspirations. Hoping to find some prospective degree candidates this evening! It's great to see lots of dads and sons, but we want to see more mums and daughters too.

Friday
Phew – it's Friday! I'm going to try to get an early finish but I'll have interview notes to write up this afternoon and need to make sure that my teaching materials are prepared for Monday morning. I've been interviewing students for the degree programme this morning along with my colleagues from the recruitment team. This is one of the great privileges of my job: we are making important decisions about peoples' futures. A balanced and objective opinion is really important here. We are always looking for reasons to offer places to our applicants, which is a slightly different perspective to the application process for a job where the interviewers are usually trying to narrow down the pool of candidates. If candidates aren't ready for the degree we look at offering them additional support or other pathways.
I try my best to not take work home at the weekend, but it's really tricky at the moment due to teaching a new module. I try to work later on Fridays to get it done to minimise any overflow into the weekend!
I'm looking forward to the weekend ahead. I'm helping with a Beaver activity day tomorrow, and I'll be helping to serve meals at the Lighthouse homeless shelter in Rotherham on Sunday evening with my church. Serving the community outside of my job is so important to help me to feel grounded and connected.