Shivan Morkar: from new recruit to degree apprentice
Published on 12/10/2020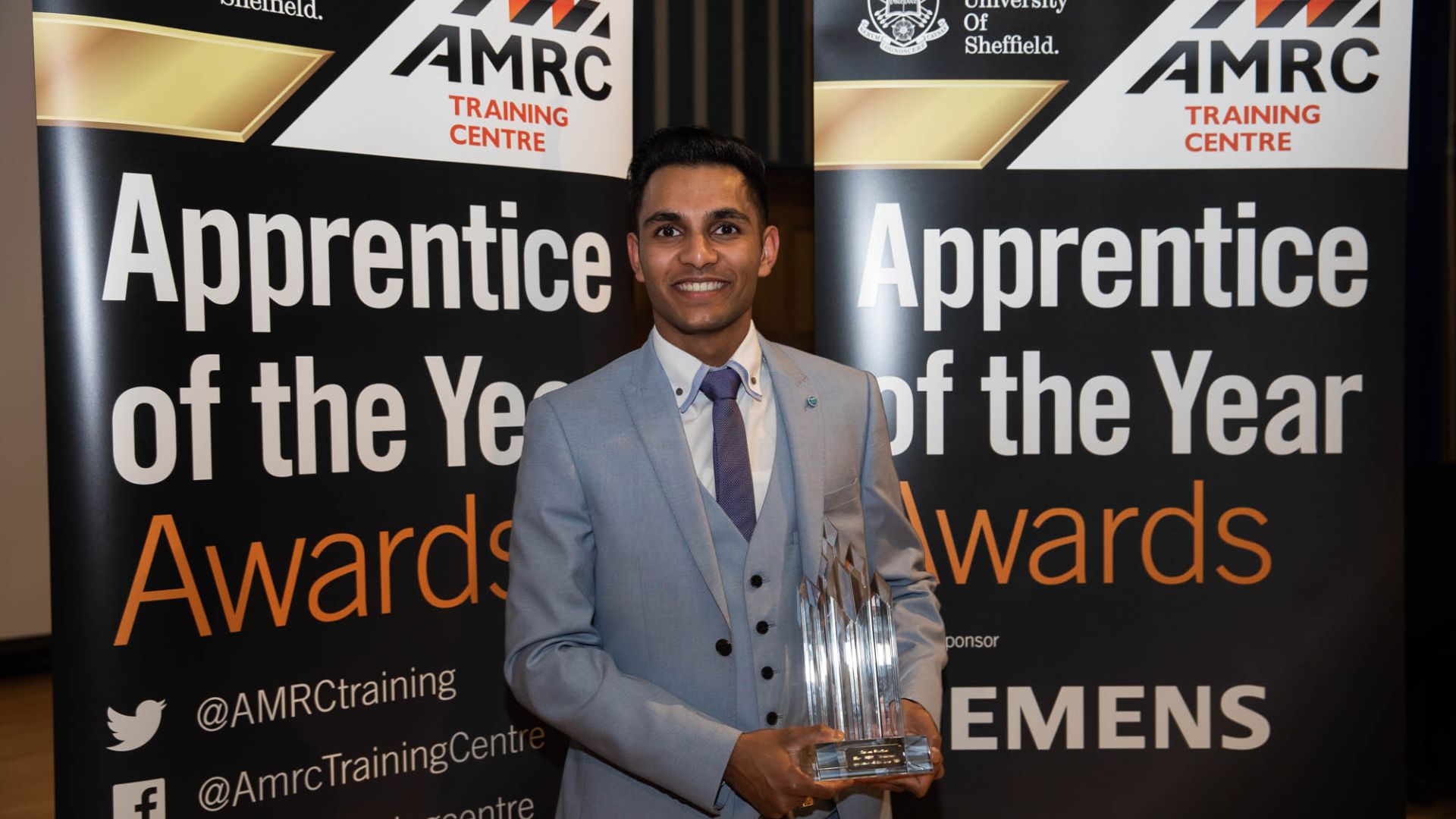 What our apprentices say...
Shivan Morkar's apprenticeship journey is a perfect example of how apprentices grow to reach their full potential at the AMRC Training Centre and how that is rewarded by employers.
Shivan, 22, came to us as a teenager to do an Advanced Apprenticeship but he will leave with a Manufacturing Engineer Degree Apprenticeship which includes a Bachelor's Degree in Engineering (BEng) from the University of Sheffield, a world top 100 Russell Group university.
"My life has changed massively, I've grown not only as an engineer but as a person as well and I'm so thankful for the opportunity given to me by the company and the AMRC Training Centre," said Shivan, who works for William Cook Rail in Leeds.
"At work I have been promoted from an Apprentice CNC Machinist into a staff role as a Manufacturing Engineer. It means I design fixtures and create numerical control (NC) programs for all the components that we machine in house."
His ambition and determination to succeed has not gone unnoticed. In 2019, Shivan was named the University of Sheffield AMRC Training Centre Apprentice of the Year.
The prize meant far more than having a new trophy for his mantelpiece at home in Bradford. It was confirmation of how much he had progressed as an engineer since arriving at the training centre as an eager new recruit.
After impressing the awards judges with his enthusiasm and passion for industry, coupled with the positive impact he's had on his employer, Shivan is now developing academically through his Degree Apprenticeship and is due to graduate in 2022.