Catch up with Jack Varley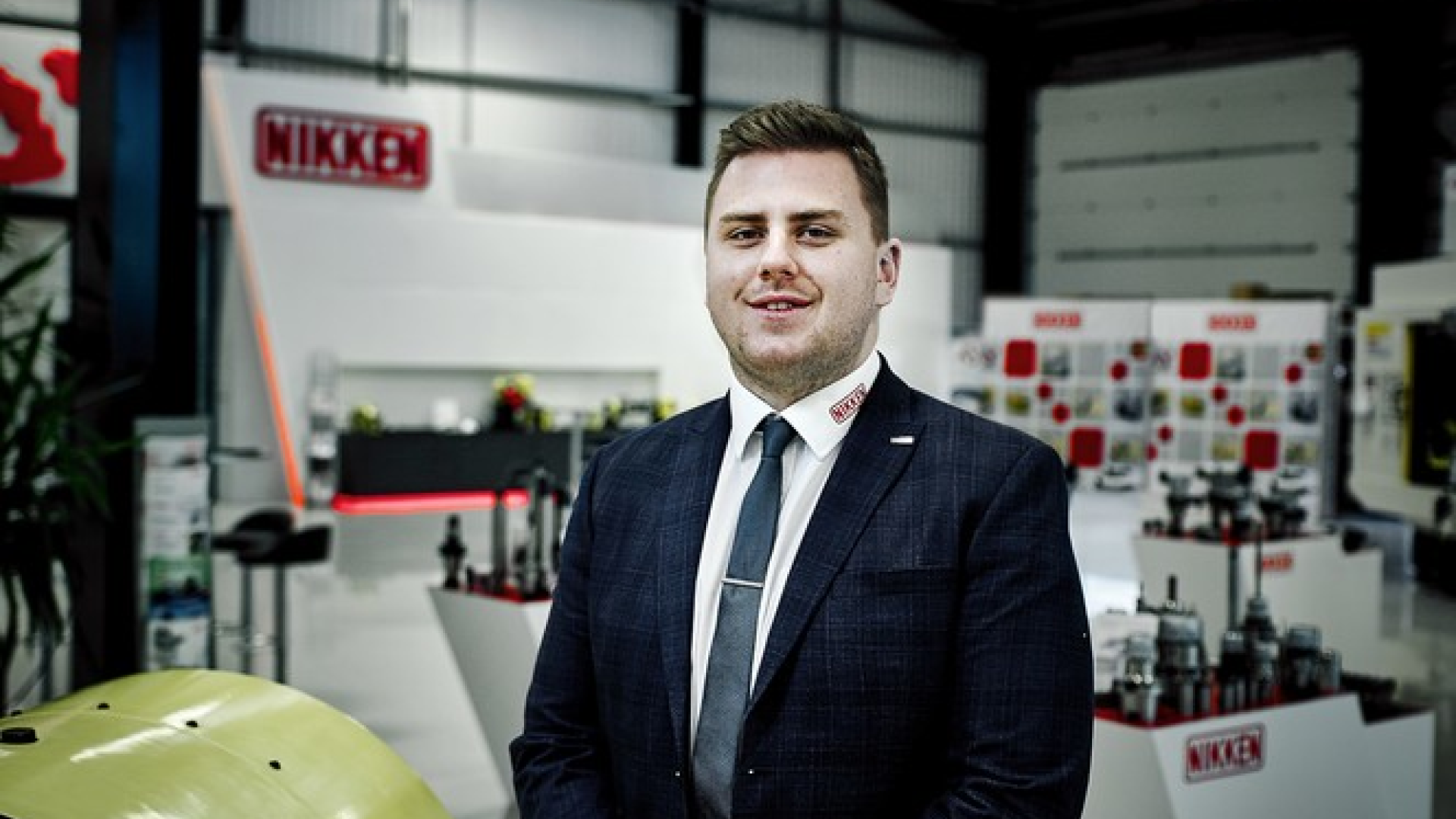 We caught up with our University of Sheffield AMRC Training Centre apprentice alumni to find out about their apprenticeship highlights and where they are now.
Full name: Jack Varley
Employer: NIKKEN Kosakusho Europe Ltd
Current job title: Business Manager (North Midlands)
Apprenticeship pathway: Maintenance
What's your entrance song and why?
Oasis - Rock 'n' Roll Star.
Who would you choose to play you in a movie of your life?
Jack Black
What did you spend your first big paycheck on?
A set of speakers and a headphone bundle.
What was the highlight of your apprenticeship?
Finishing my apprenticeship with NIKKEN was a great day, I've not looked back since.
Tell us your AMRC Training Centre hero and why?
Ian Taylor my college tutor was a very knowledgeable guy and loved his rugby, I had some great conversations with him.
Tell us about a typical day at work?
Visiting existing customers and creating new leads for NIKKEN in my area from Northampton up to Teesside - sales and business management is very different to where I started in the service department.
Tell us how an apprenticeship kick-started your career?
The engineering knowledge and communication skills gained at NIKKEN in the service and technical sales departments is invaluable in my current role.
What's next for you?
A long and accomplished career at NIKKEN Europe!
In one sentence, tell us why do you love apprenticeships?
Hands-on experience cannot be beaten, it's something you can't learn in the classroom.