Technical Lead - Jody Lee Turner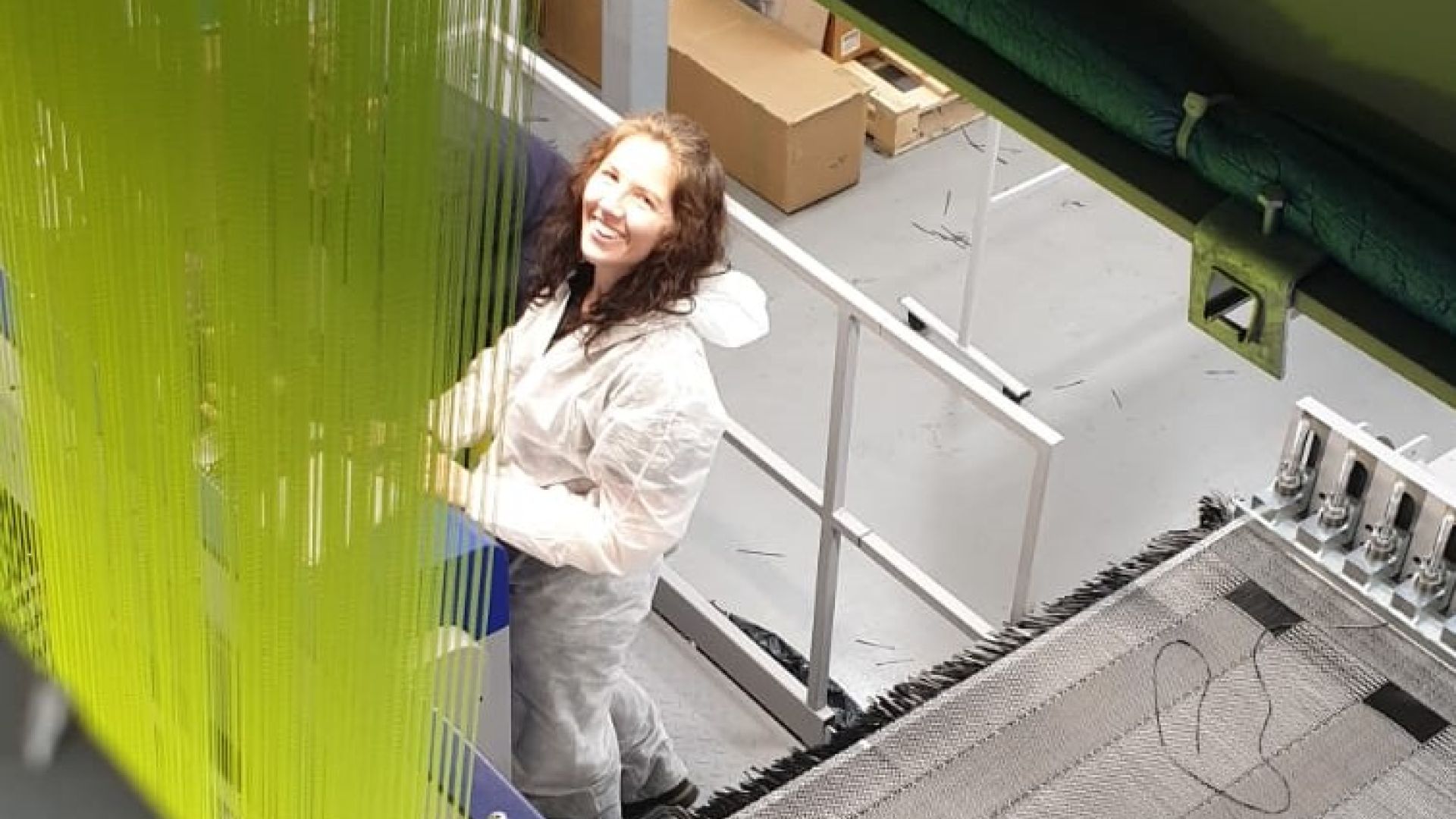 We're celebrating International Women's Day 2021. The theme this year is #ChooseToChallenge, so we're looking at some of the amazing women who work at the AMRC and AMRC Training Centre who #ChooseToChallenge engineering gender stereotypes every day.
Name: Jody Lee Turner

Job title: Technical Lead
Company: AMRC Composite Centre
Describe your job?
My job revolves around the technical textile and preform aspect of carbon fibre composite production. Sounds a mouthful, but basically I'm trying to do clever things with carbon fibres using weaving machines. The holy grail is that we can make the perfect carbon textile to form any carbon fibre component we want, with carbon yarns in exactly the right places to handle the loads/forces that the component will experience when it's in use. The design side of it requires creativity which makes a change sometimes!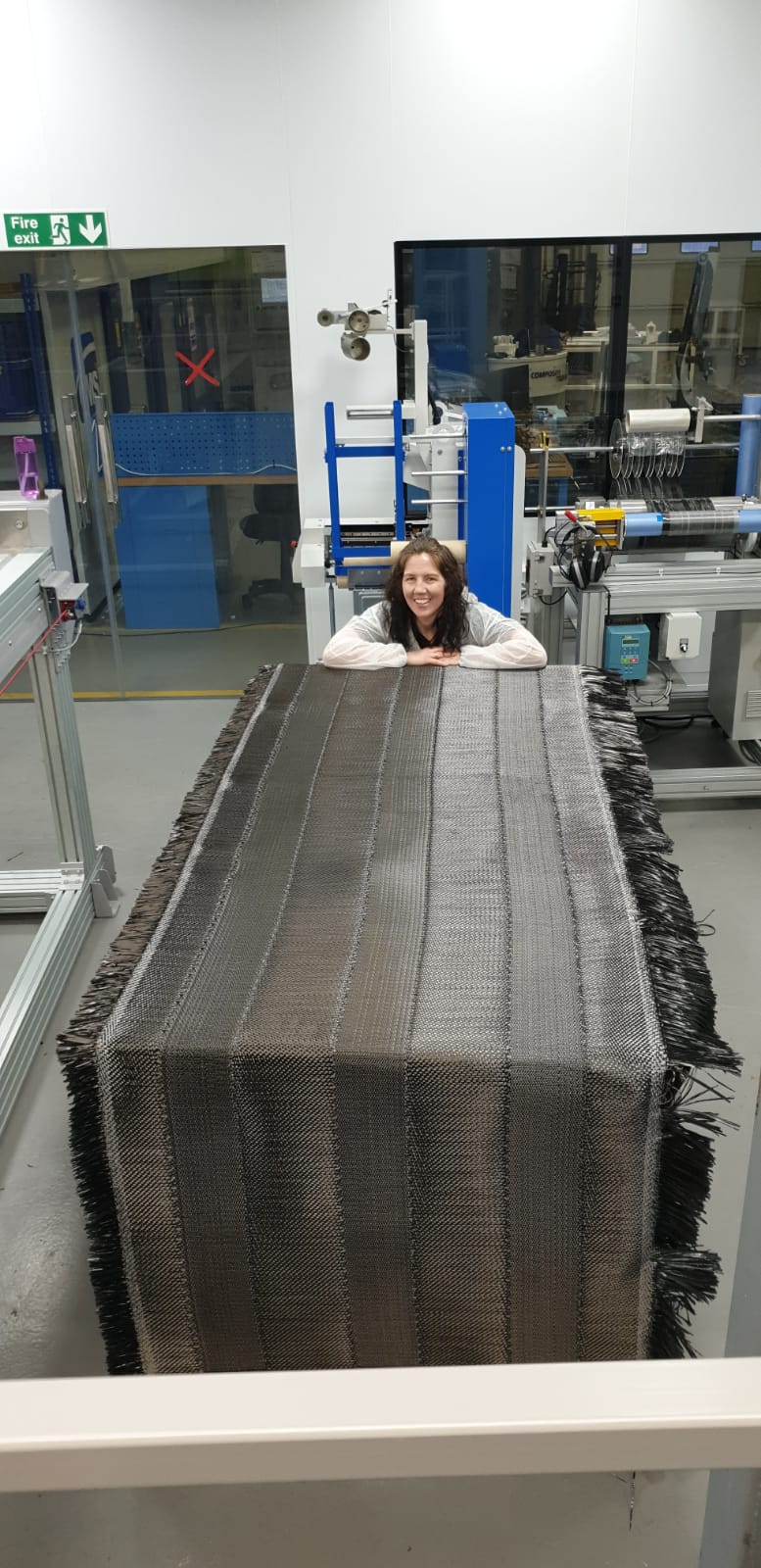 Tell us about a typical week at work?

A typical week at work will vary massively depending on what stage a project is in. Sometimes it can be heavily desk based, researching ideas and concepts, or producing a final project report. Other times it can be heavily factory based as I'm trying out ideas on the machines, or indeed solving problems that the machines are firing at me! There's a lot of logistical planning involved too - having visibility over the manufacture of a part, and ensure it happens successfully beginning to end, this sometimes requires checking inventory, resources, procuring... whatever it takes to get all the ducks in a row to enable the manufacture (or the trials/experiments) to happen. I also sometimes liaise with external companies to gauge their business needs and ensure the work I'm doing had industrial relevance. So I don't think I have a typical week! All my weeks are very varied!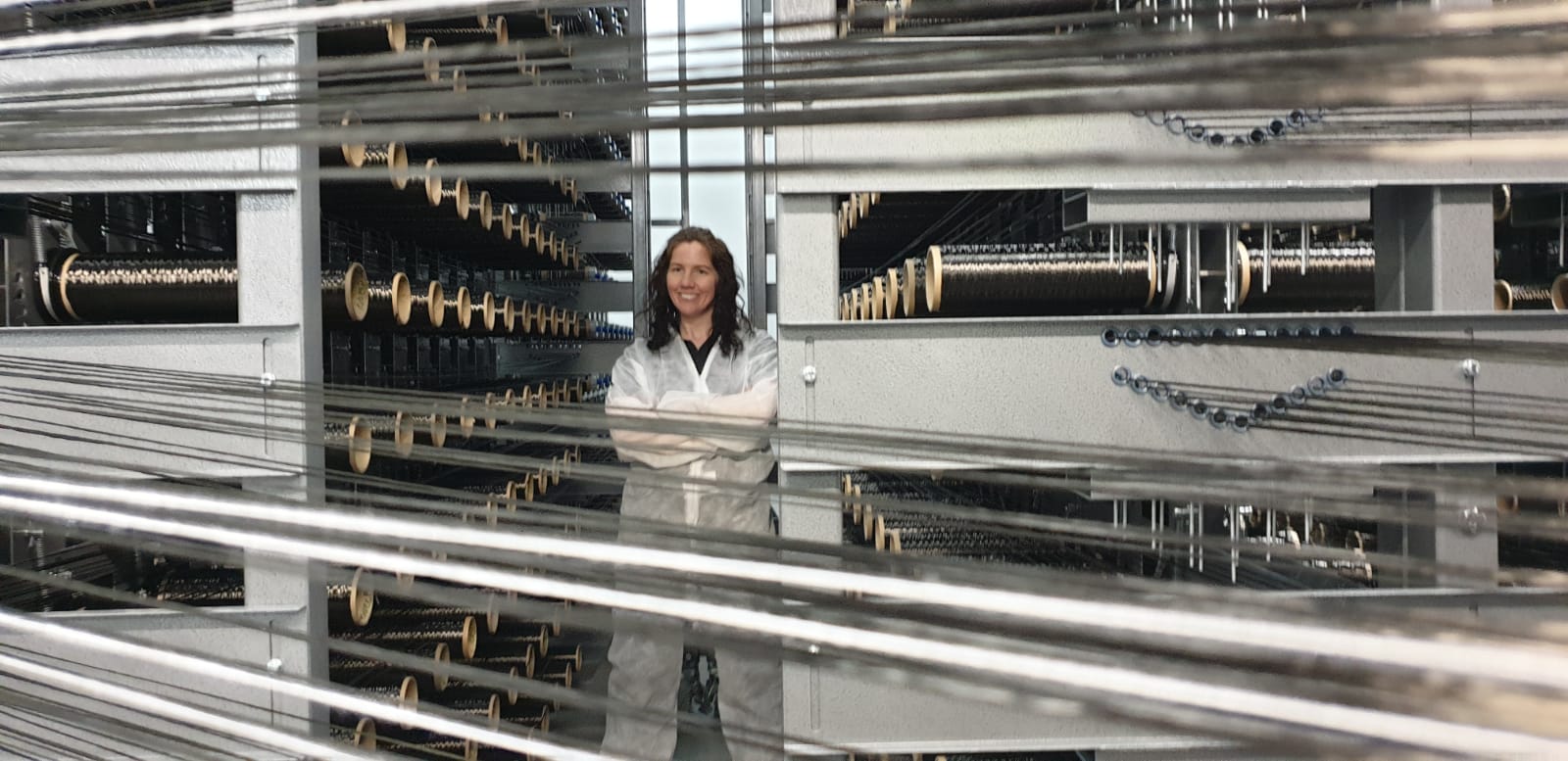 What advice would you give to someone starting out in the industry or thinking of a career in STEM (Science, Technology, Engineering and Maths)?
If you enjoy it, do it!
What is it like being a woman in engineering?
It's interesting actually. It can be tough sometimes, being outnumbered by the guys. But sometimes I see that being female brings qualities to the table that are sometimes in short supply otherwise. It can also feel empowering, to be making a difference in a male dominated environment.
What is your greatest career achievement to date?
I somehow ended up in a young persons book called STAINLESS by Andy Messer, Bob Moulder and Kieron Edwards. Its a book with a mystery for the reader to solve, but goes across modern day Sheffield to solve it; places that locals will recognise. As part of the book, I was interviewed about my career and this was turned into a cool video available for the world to see.
Why did you choose a career in STEM?
I just enjoyed Science at school. I didn't even know where I wanted to go with it, but by pursuing the academic subjects I enjoy, I've ended up in a job that I enjoy too.