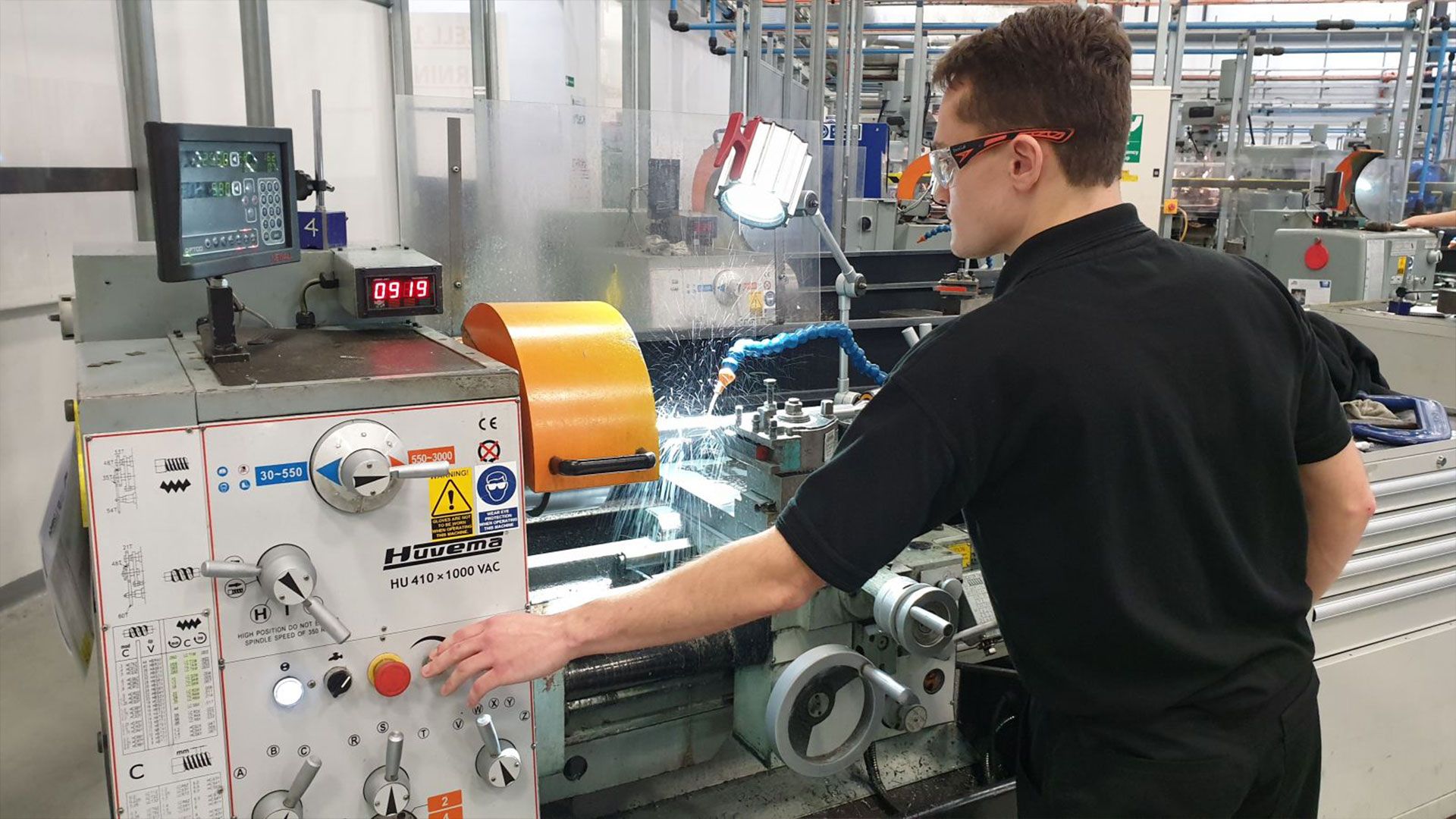 Speeds and feeds
Nov 4, 2019
The practical work in regards to the machining apprenticeship at the AMRC Training Centre focuses around five work cells: CNC turning, manual turning, CNC milling, manual milling and hand fitting with approximately seven weeks spent in each cell. Currently I have one week left on manual turning, so far having done some development work to practice and learn skills such as calculating RPM speeds and feed rates whilst using a wide range of tools to produce what was shown in the engineering drawing. We have worked with mild steel, aluminium, brass and nylon using both high speed steel and carbide tipped cutting tools. I then had to produce my assessment piece - which was a hammer - on which there would be examples of skills I had acquired, for example knurling, tapering and threading forming. We were given an engineering drawing form which we had to produce a plan and job card and then produce the work piece to within the tolerance independently.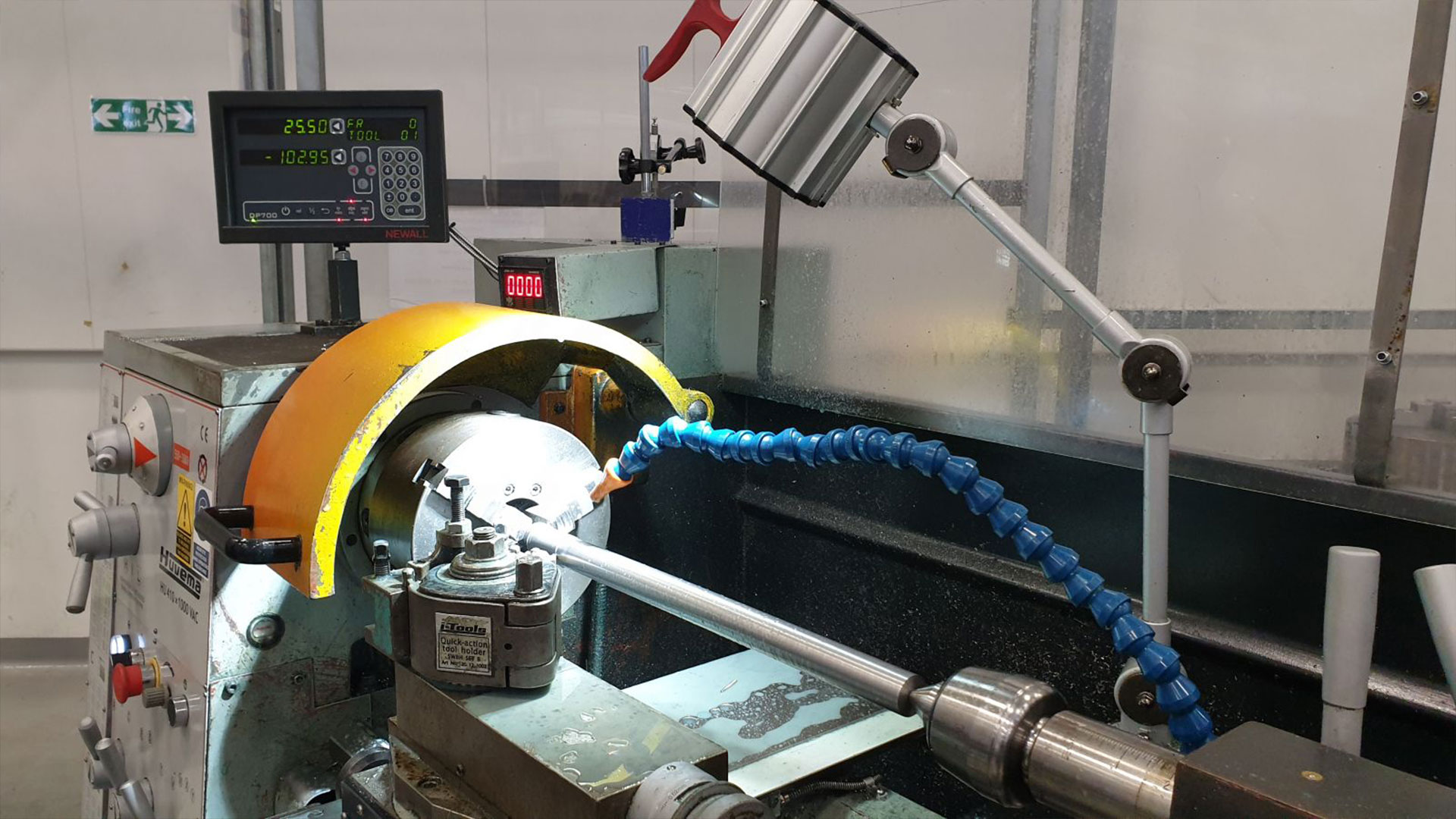 Touring the manual lathe
Nov 5, 2019
After spending several weeks at the AMRC Training Centre I was presented with an opportunity to volunteer to assist staff during an open evening during which I assisted my trainer in leading tours around the workshop and answering any questions that the visitors had. When we visited the manual lathe cell, within which we were currently working, we showed the visitors examples of work that future apprentices might expect to produce and gave a basic explanation as to how it would be produced. We then took the visitors to see the other places of work for different apprenticeship paths such as welding and tech-support.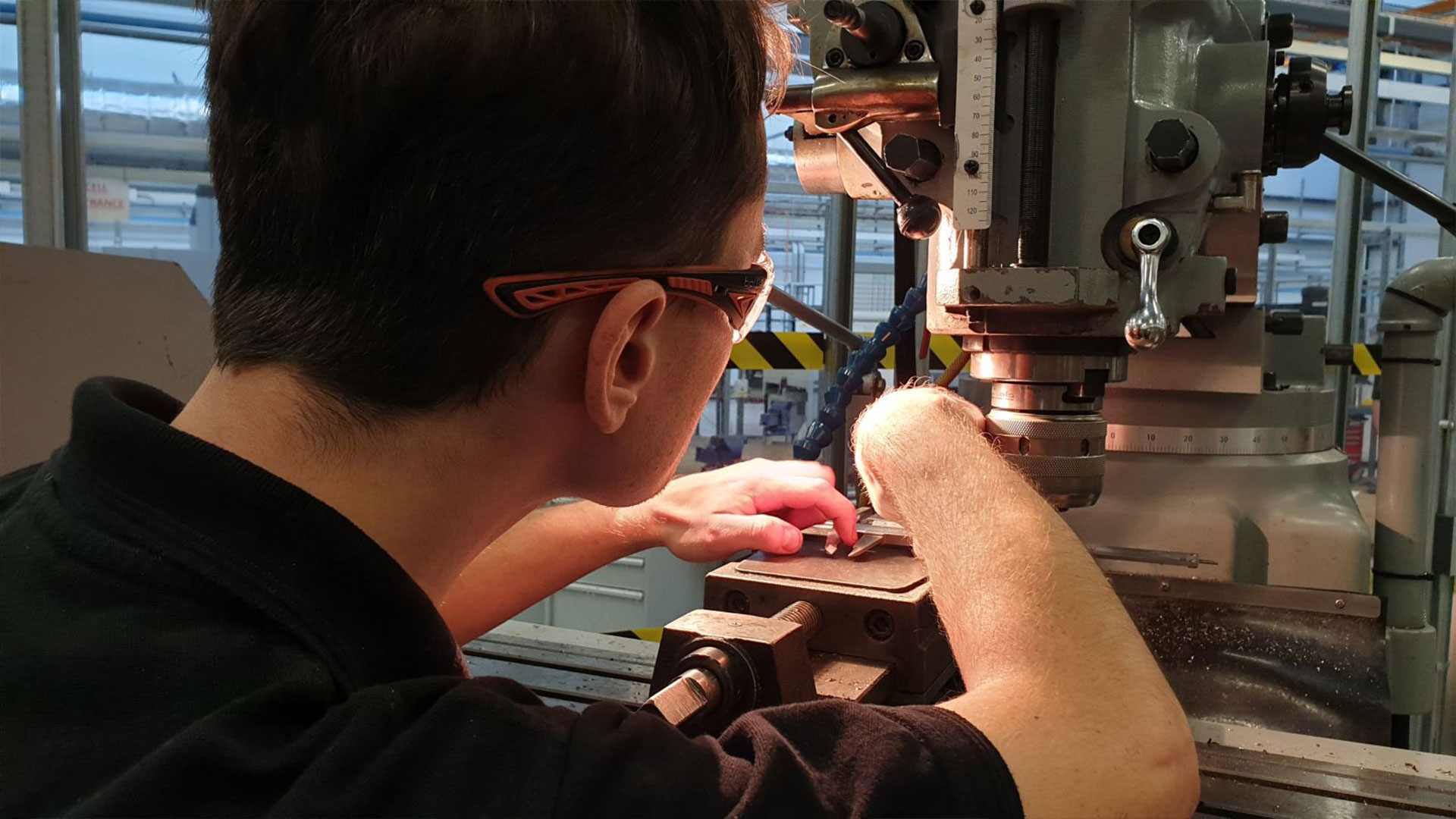 Manual milling
Nov 15, 2019
After completing my seven weeks on manual turning and achieving a distinction, I have this week moved on to manual milling where I will spend the next seven weeks. So far, I have learned how to face off a steel block, similar to that which would be provided in industry in preparation for beginning the job, as well as how to prepare (set up) the machine for work. For example, clocking the ram and head, and running safety procedures such as testing the guards and emergency stop buttons. I have also been in the classroom this week, where we have three separate classes: health and safety, maths, and engineering communication. In the communication class, we are developing our presentation skills. For our first assignment, we have to prepare and then present on our places of work.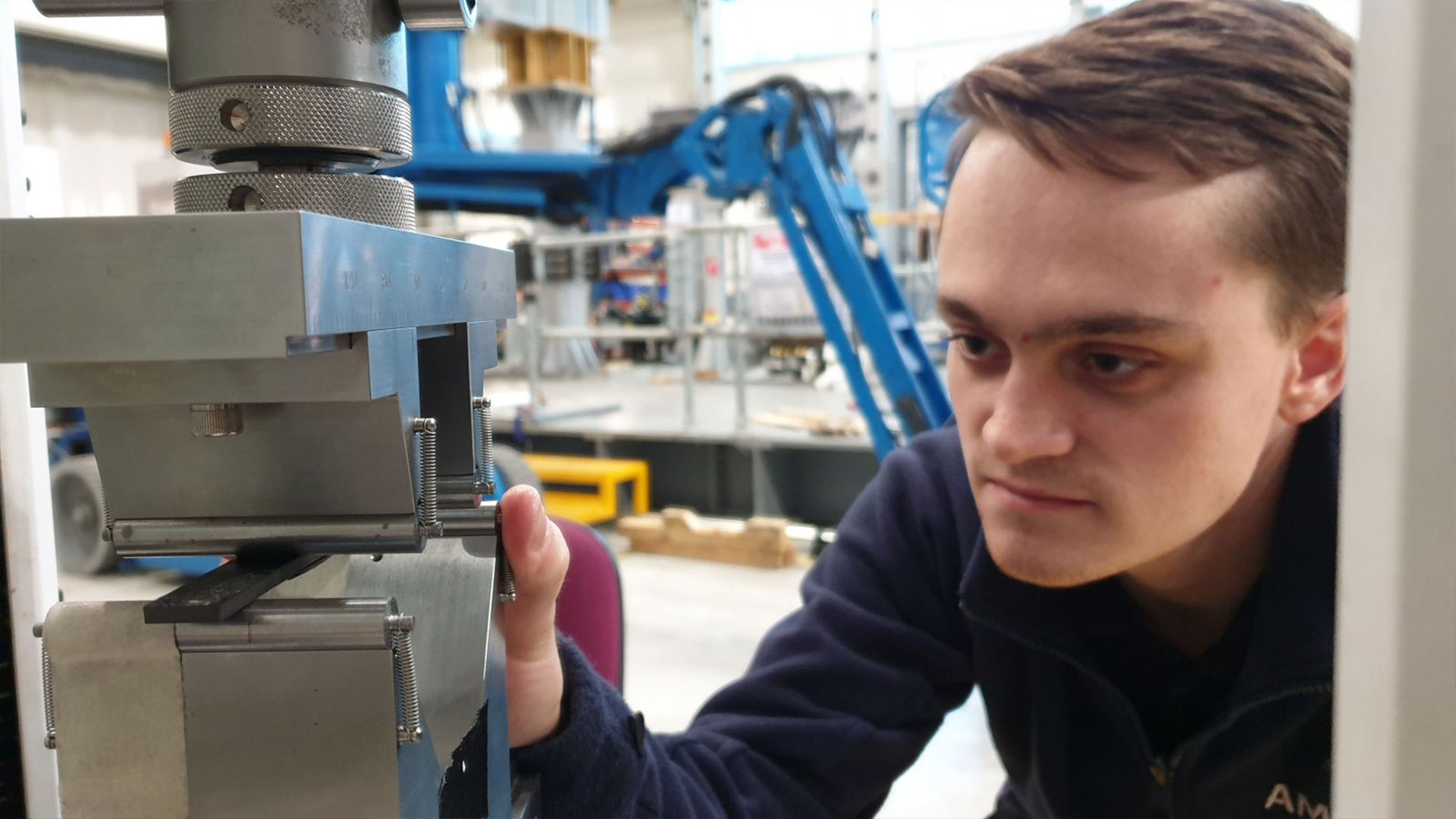 Rollers, rigs and grooves
Nov 22, 2019
I spent this past Friday back at the testing centre, as one Friday of every month we go back into the company for the day to apply the skills we have developed at the training centre. Whilst there I was asked to produce, on the manual lathe, some 10mm rollers for a four-point bend rig. It will be used with an Instron testing machine that will apply the compressive force from the machine perpendicular to the test piece. Also while at the training centre, on the manual milling machine I have learned how to produce grooves, pockets, and how to work at angles. Once we have developed adequate skills on the manual mill, we will produce a vice which will serve as our examination piece.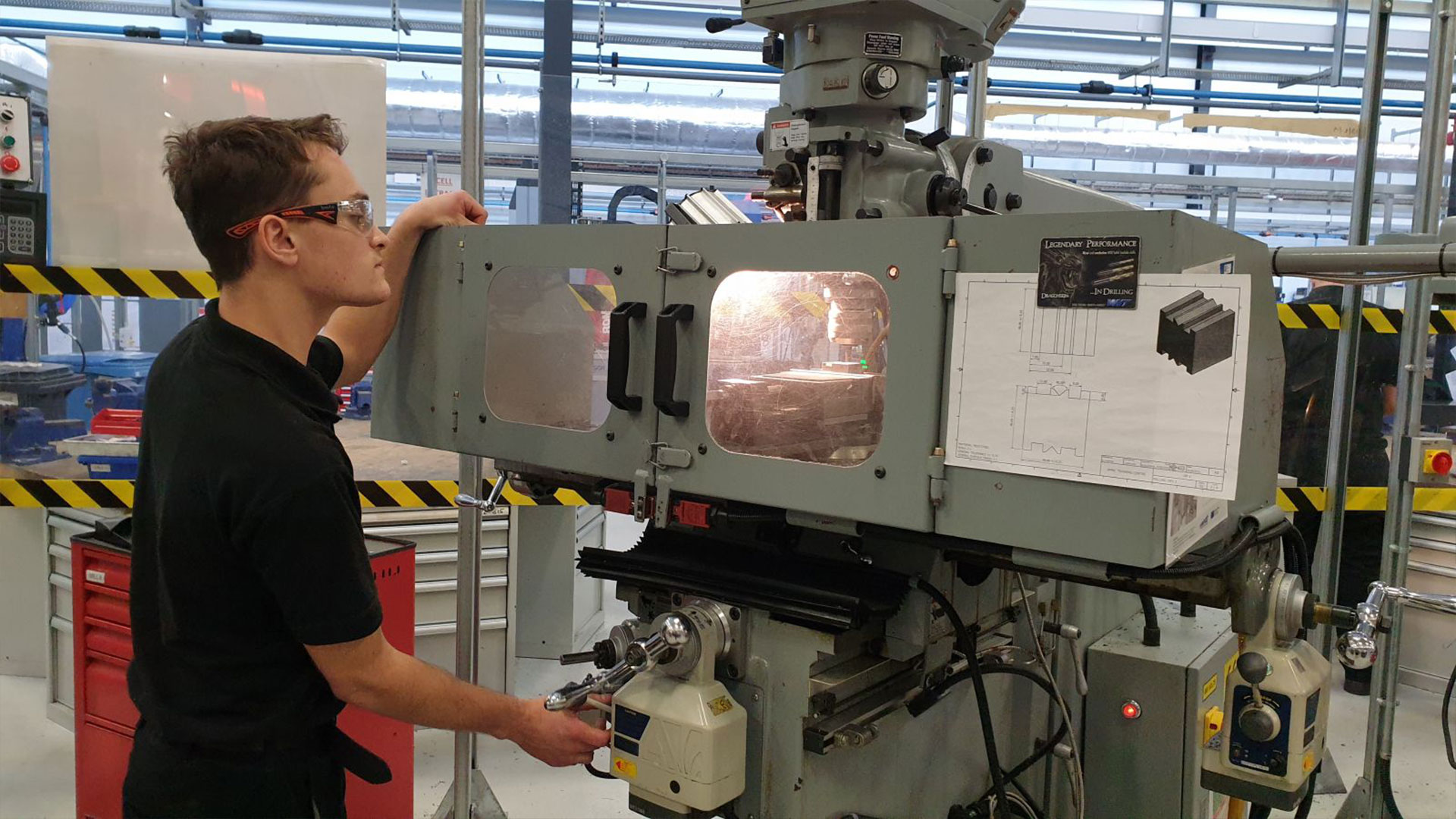 Steely determination
Nov 29, 2019
This week I have further developed my skills on the manual milling machine to include the ability to machine aluminum. I used an engineer's reference book to acquire the relevant information and equations in order to calculate RPM speeds and traverse feed rates for the required material. I am now beginning my assessment piece. It is a mild steel block on which a series of skills will be demonstrated such as blocking up: this is where you make a block of steel square in order for it to be machined effectively and to tolerance, producing pockets, slots, drilling, countersinking as well as achieving the required finish.