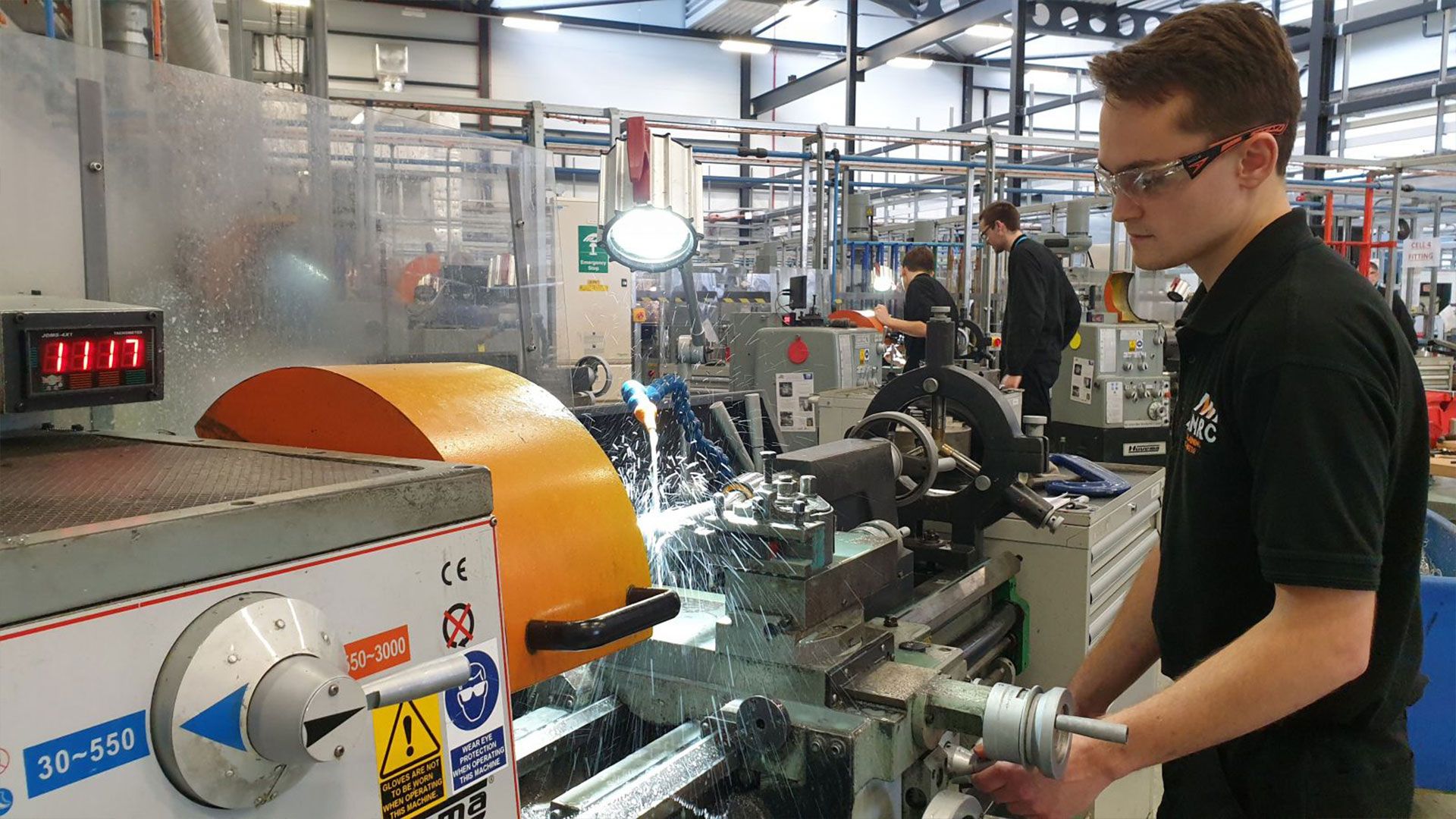 Sean Delaney is a manufacturing engineering student at the AMRC Training Centre.
Over the next 36 months, Sean will balance a hybrid of practical on-the-job training, academic study, and full-time employment at University of Sheffield's Advanced Manufacturing Research Centre (AMRC).
He is being sponsored by IMTS, one of the world's largest industrial trade shows. As part of this support he will be producing an Apprentice Blog, providing weekly updates to share what he's learned, the equipment and technology he's using, and more.
---
Getting started
I have spent these last two weeks with the team in the Advanced Structural Testing Centre (ASTC) getting to know my new colleagues before beginning my training over the road at the AMRC Training Centre. During my time at the training centre I will be studying machining, programing, fitting as well as the relevant maths and science for the next 36 weeks in the centre's state of the art facility at the end of which I will return to the ASTC. I would like to thank Phil Spiers who is head of the ASTC, Adrian Allen who is a co-founder of the AMRC, Peter Eelman and Bonnie Gurney from the AMT, and the wider AMRC and AMT/IMTS for allowing me this wonderful opportunity.