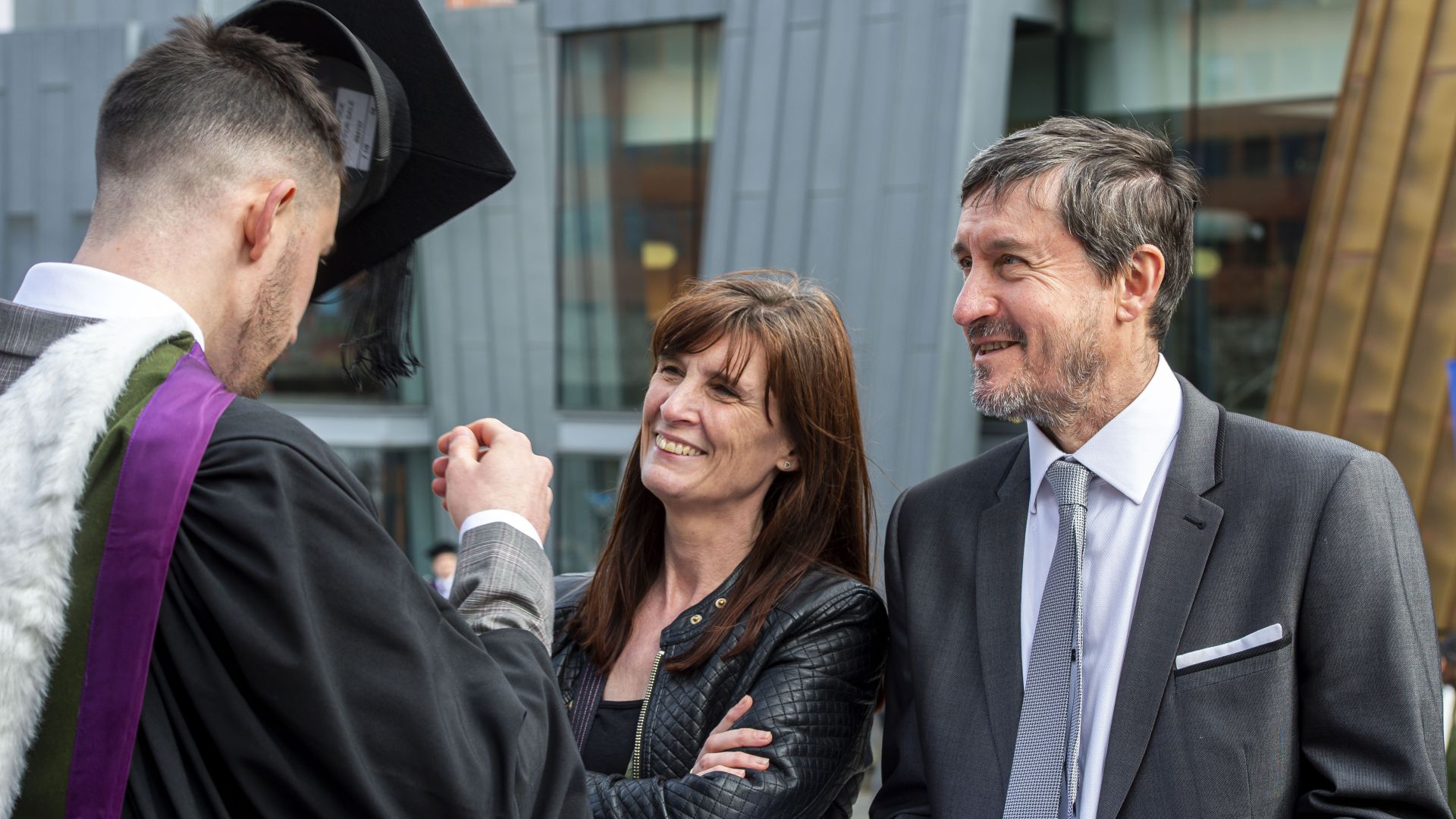 It's an exciting time when your child is making decisions about their future, and we know that the next step is a big one. If your child is thinking about applying for an apprenticeship, there are some things you can do to support them.
Making the decision to apply
If your child is undecided on whether an apprenticeship is right for them, come along to one of our events. We have our March and April open evenings coming up, where your child can meet employers, have any questions they might have answered by our recruitment team, and get a feel for the AMRC Training Centre to find out if it's right for them.
Expressing their interest
If your child is thinking an apprenticeship might be the right fit for them, they can send us an expression of interest form. This isn't an application and just allows us to find out a bit more information about them and provide them with a link to the application form.
Your child's application
Our application form is a window into what your child can do, and our first impression of them.
We'll ask questions about who they are, why they want to do an apprenticeship, why they think they're suited for an apprenticeship, and any engineering knowledge and skills they have that can support their application.
The form takes at least 45 minutes to complete, so make sure they've got plenty of time. Once they start their application form, they will receive a username and password. Make sure they keep these safe - if they're not ready to start or finish the application, they can use them to return to it before they submit it.
Before they start, here is some of the information they'll need:
- A copy of their actual or predicted GCSE grades and evidence of the level of maths paper they achieved/are due to achieve
- Proof of rights to work documentation (passport or birth certificate, driving licence not accepted)
- Some of our pathways and courses require full-colour vision, so applicants will need to take a colour sight test. If the test confirms they do not have full-colour vision we may require them to visit an optician, and they may have to consider alternative pathways.
Interviews
If your child is invited to a curriculum interview, we have some tips available from students at the AMRC Training Centre, like researching the company before you attend and making sure to arrive early. More tips can be found here.
Make sure they've done their research about the apprenticeships we offer, and are prepared to answer questions about:
- Themself
- Their current understanding and knowledge of the engineering apprenticeships they are looking to start
- Any school or work projects relating to engineering that may support their application.
Ask for help
Don't worry - our team is here to help. If at any point you have any questions about your child's application, you can contact a member of our recruitment team or email recruitment@amrctraining.co.uk.