Tribosonics' instrumental future leaders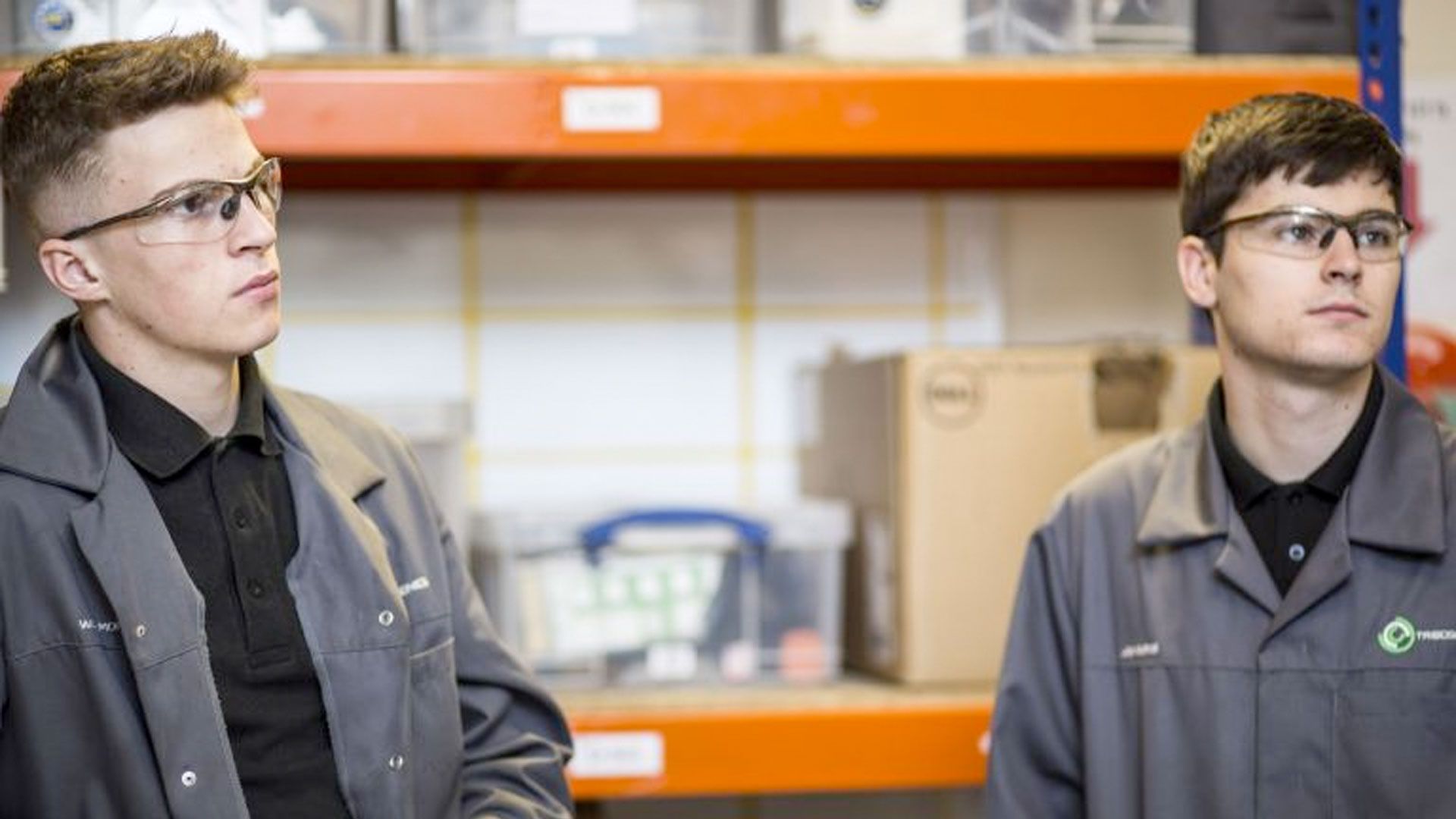 A sensing technology company in Sheffield says the 'can-do attitude' of their seven University of Sheffield AMRC Training Centre apprentices has been pivotal in adjusting to a new way of working and maintaining productivity during the Covid-19 pandemic.
"Our apprentices, or 'Future Leaders' as they are known within Tribosonics, have not only adapted to this new business environment, they've been instrumental in helping the rest of the team to innovate around the challenges we face," said Tribosonics' Chief Operations Officer, Mark Wallace.
"Under normal circumstances they would be designing, testing, prototyping, machining or conducting electronic assembly in our laboratory or workshop but they have excelled in their transition to adopting new practices, new tasks and indeed developing new skills."
Tribosonics works in the transport, power generation and manufacturing industries and helps its customers drive transformation by developing new value streams through strategic partnership, using its unique sensing technology to extract and digitise data on, for example, fluid properties, contact pressures, friction or wear.
Mark said their apprentices have been vital in maintaining production during Covid-19 but have also taken a lead on long-term planning for a safe return to work for other staff.
"Our degree apprentices Will Morton and Ben Wright have maintained an on-site presence within government guidelines which has allowed our machining work to carry on," said Mark. "They have adapted Tribosonics' policies and procedures to ensure our site remains safe and are now preparing our facility for a phased return of further staff. Will has also led an initiative to put together and deliver to all staff an employee care package to help maintain physical and mental wellbeing through this challenging time."
The AMRC Training Centre responded quickly to the outbreak of Covid-19, suspending face-to-face teaching from March 16. Teaching promptly went online, with tutors in constant contact with apprentices and extra support being offered by the University of Sheffield to help transition to the virtual classroom.
Mark said the shift to a new way of learning and working has been a challenge for apprentices at Tribosonics, but has also been a valuable opportunity to develop.
"Our 'Future Leaders' Luke Dawson and Louis Scholes have turned their skills from manual machining and conduct instrumentation training towards business development. While adapting to remote studies and remote exams through the AMRC Training Centre they have been supporting Tribosonics' Head of Strategic Partnerships, Christina King, by conducting market research and developing new relationships with potential partners.
"Reece Turner, who is generally found in our laboratory assembling the electronics within our monitoring systems, has transitioned to remote working and is focused on enhancing Tribosonics' SharePoint site to aid communication and document sharing for the rest of the team.
"Joe Burns, who has become Tribosonics' engineering design specialist, took his CAD station to his home and his excellent work has continued with little interruption. With little upheaval, Jacob Houlden, who was working on product testing, has been able to set up a remote work area at home from which to continue his testing."
Nikki Jones, Director of the University of Sheffield AMRC Training Centre, said: "It's wonderful to know that our apprentices are continuing to add value to their employers even in such difficult times. Will, Ben, Luke, Louis, Reece, Joe and Jacob are a great example of turning adversity into an opportunity to develop, and I know there are many other instances of apprentices doing similarly sterling work for their employers over the past few months.
"The training centre moved swiftly to ensure teaching has continued throughout the lockdown period and we are incredibly proud of how our apprentices have adapted to a new way of learning. We are also extremely grateful for the continued support from our fantastic employers throughout this difficult time."
Mark said the Covid-19 pandemic has presented a challenge to Tribosonics, like all other manufacturers up-and-down the UK, but they are continuing to be productive thanks, in no small part, to the hard work and resilience of their 'future leaders'.
"Our Future Leaders typically bring a lot of energy and a motivation to the business and this has proved equally true in the face of adversity," said Mark. "Whether on our weekly company briefing or checking in with a colleague through the buddy system, their 'can do' attitude is contagious."