A-Level Results
Everything you need to know for A level results day.
"We know that A level results days can be a stressful and worrying time for both parents and students.
To help, we have put together a guide of what to expect from the AMRC Training Centre on results day. We hope this helps."
Louise Cowling
Head of Degree Apprenticeships, AMRC Training Centre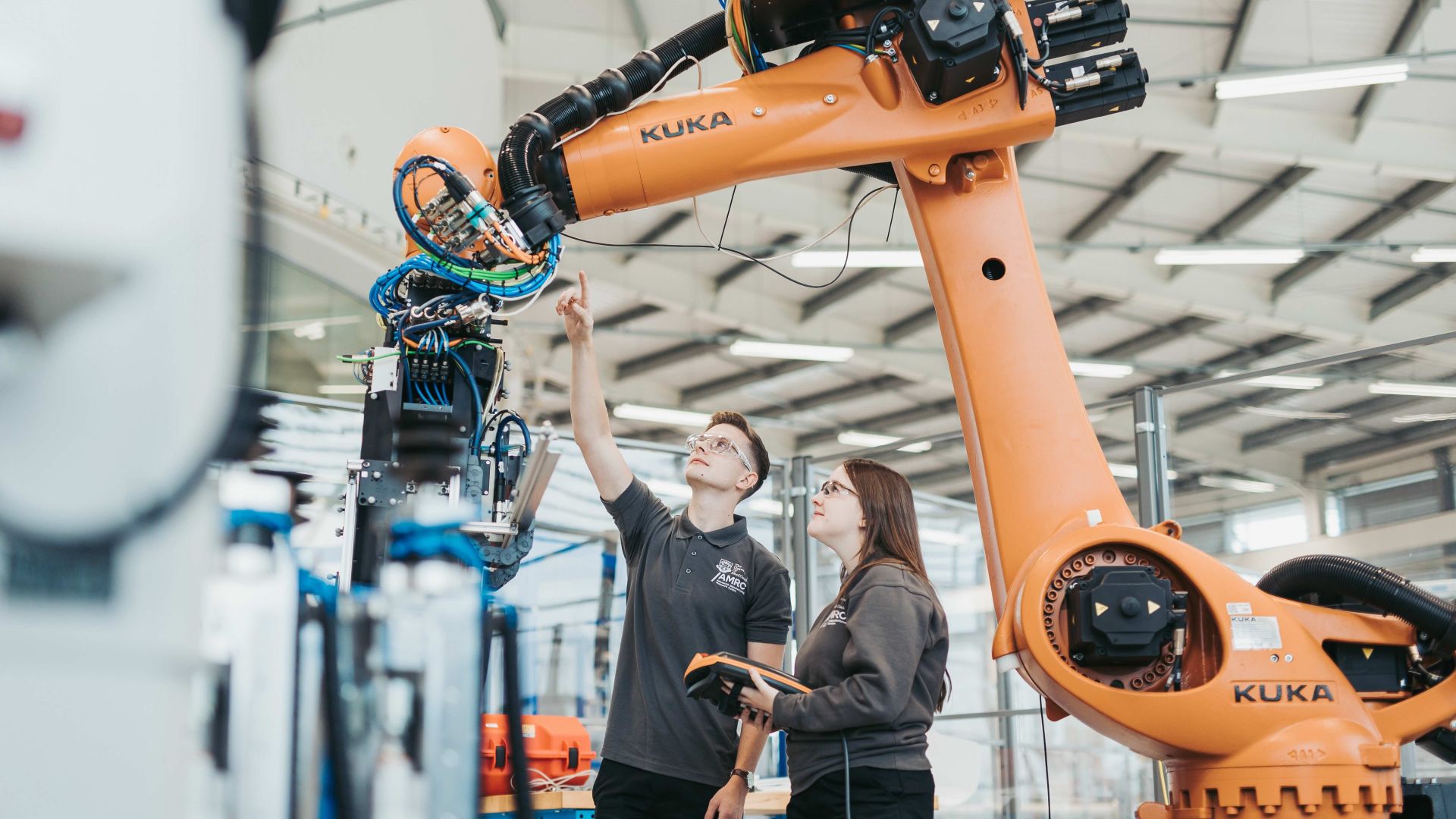 Picking up your exam results
A level results will be sent electronically to your school, sixth form or college, on Tuesday 10th August. Due to Covid-19 things will probably be different to previous years at your school, we ask that you follow the instructions from your school when picking up your results.
What happens after I pick up my exam results?
Whether you are still looking for or have been successful in finding an employer, we need a copy of your exam results to progress your apprenticeship application. The AMRC Training Centre is currently following Covid-19 guidelines and as a result, we are only allowing students and staff in to the training centre. This means that applicants will have to electronically submit their results to us.
Here are the steps you need to follow:
Step 1 – Take a photo of your all of your exam results. Please make sure that your photo is clear and we can read your results.
Step 2 – Send the pictures of your results to Linda White linda.white@sheffield.ac.uk of the degree team, you will need to include your full name in the email. To ensure that we receive your email, we suggest only attaching three documents per email.
Step 3 – Once you have sent your email to the degree team, we will be in touch with the next steps.
Please note our recruitment teams are currently working from home and whilst they will be working hard to respond to everyone as soon as possible, there may be a small delay in their responses.
What happens if my results are not what I expected?
If your results are not what you expected, try not to panic. It's important that you still send us your results so that we can offer you the best advice, please follow steps one to three and send your results to Linda White linda.white@sheffield.ac.uk.
We have a student support team on hand to help you with your options, you can contact them via studentsupport@sheffield.ac.uk.
We understand that some people may not be used to reaching out for support and can find this a difficult thing to do. We'd like to emphasise that it can be really helpful to talk to someone about how you're feeling if you're struggling. Results day can bring about some difficult emotions and we are here to support you in making sense of this.