Apply today
Metal Fabricator
The metal fabricator apprenticeship involves making products and components from raw or semi-finished materials by cutting, shaping and joining sections of metal together.
You may also carry out repairs on manufacturing equipment and machinery in addition to welding.
The fabrication and welding industry is embedded in every aspect of our lives, from the cars we drive to the construction of the buildings we work in. Welding, sheet metal fabrication and engineering industries require well-trained people capable of operating a broad range of welding equipment in a variety of techniques.
Throughout this apprenticeship, you will benefit from a mix of classroom learning and practical work which will teach you how to fuse together different metals using appropriate welding techniques.
What will I study on the course?
Units could include:
Fabrication welding – manual and automatic
Fabrication welding – manual plateworking
Preparing and using semi-automatic MIG, MAG and flux cored arc welding equipment
Producing sheet metal components and assemblies
Preparing and using manual TIG or plasma-arc welding equipment
Preparing and using metal arc welding equipment
You and your employer will be given the opportunity to select additional units that will help you gain the skills to progress within your organisation.
What jobs will I be trained for once I have finished this apprenticeship?
This apprenticeship trains you for a variety of roles such as:
Fabrication Welder, Sheet Metal Worker, Plater, MIG or TIG Welder
and Pipe Welder.
Advanced Apprenticeships entry requirements:
A minimum of three GCSEs at grade 5 (or C) or above, including mathematics, English and science, technology, or engineering-related subject.
Applicants are required to successfully complete the AMRC Training Centre and employer recruitment and selection process to secure a place on an apprenticeship programme.
Health advice for applicants
Many jobs within engineering have components that can impact on the physical health of the person carrying them out. Employers and training centres have a duty to carry out risk assessments and reduce the hazards through implementing polices and protective equipment. However, a number of conditions can mean that certain jobs within engineering may not always be the best option for you.
If you are interested in the Metal Fabricator apprenticeship and have the conditions below, you will need to speak to an AMRC Training Centre staff member to discuss your chosen area further:
Colour Blindness
Dyspraxia
Asthma
Epilepsy.
Please email us at recruitment@amrctraining.co.uk or call us on 0114 222 9958.

How do I apply?
Once you have decided on which apprenticeship is for you and you have checked that you meet the entry requirements, the next step is to apply.
You can do this on our website here.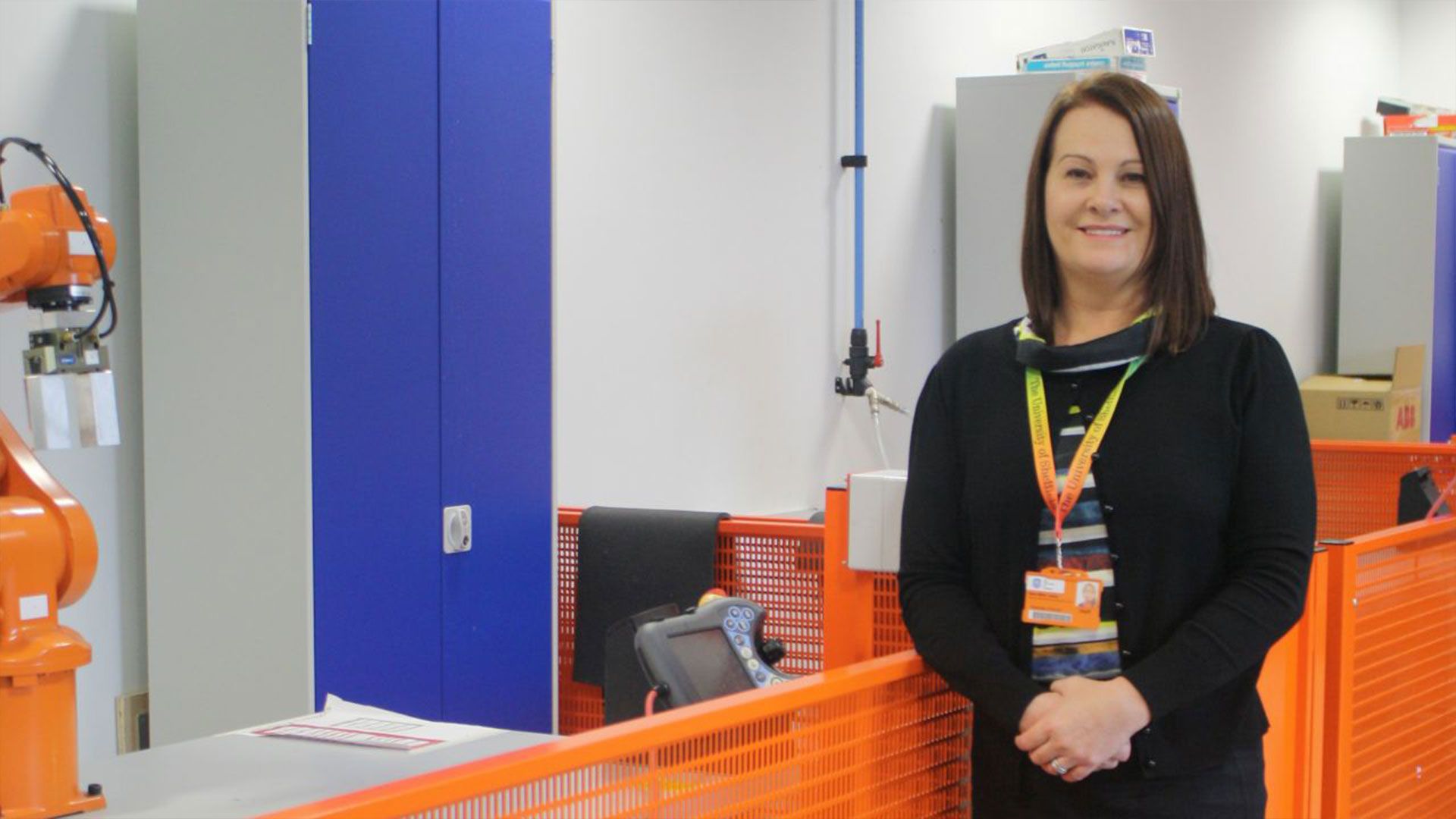 "I believe that this is where a seamless journey is offered, regardless of gender or background, for people to come from the ages of 16 - 18 and gain qualifications."
Nikki Jones - Director of the AMRC Training Centre