Apply today
Bachelor of Engineering (BEng) in Manufacturing Technology
The products that we depend on in everyday life are created from raw materials using manufacturing technology through chemical, thermal and mechanical processing.​ Emerging manufacturing technologies, based on effective mechanical and system designs.
The Bachelor of Engineering (BEng) in Manufacturing Technology focuses on manufacturing technology design and operation for all major classes of manufacturing processes, including casting, machining, forming, joining and additive manufacturing; and for all relevant classes of materials including polymers, composites, ceramics and metals.
This study is underpinned by fundamental theories of physical principles including thermodynamics, statics and dynamics, numerical methods, control and instrumentation.
Graduates will be able to apply a broad understanding of technical, economic, social and environmental implications of manufacturing technology, to contribute to a competitive and sustainable manufacturing industry.

What will I study on the course?
Year 1
Year 2
Year 3
• Engineering mathematics and computing
• Further mathematics and computing for engineering
• Supply chain management
• Electrical engineering and instrumentation
• Control systems and automation
• Further non metallic component manufacturing
• Manufacturing processes and materials engineering
• Professional responsibility and the engineering society
• Industry 4.0
• Fundamentals of science for engineers
• Multidisciplinary project
• Industrial project
• Professional development for engineers

• Non-metallic component manufacturing - composites
• Project management
• Introduction to design and CAD/CAM
• Manufacturing systems
• Additive manufacturing

• Operations management.
• Further science for engineers.

One unit can also be chosen from the following:
• Mould and tooling design
• Lubrication and wear.

---
Degree Apprenticeship entry requirements:
You will need ONE of the following:
A minimum of two A-Levels at grade 6 (or B) or above, including a mathematical-based subject and a science, technology, engineering or an additional mathematics-related subject
An Engineering BTEC Level 3 with at least 120 credits at DM (Distinction Merit) level or above
EAL Diploma in an engineering-based subject at D (Distinction) level
Equivalent qualifications such as Cambridge Technical Levels at DM (Distinction Merit) or above
Plus A minimum of three GCSEs at grade 5 (or C) or above, in mathematics, English and a science, technology or engineering-related subject.
Candidates with a HND or Foundation Degree or who have completed the second year of a degree in a relevant subject can be assessed for direct entry onto the 2nd year or 3rd year of the programme (BEng top-up), but 1st year entry or an alternative pathway may still be recommended.
Candidates who have not studied in the UK can submit transcripts for qualifications equivalent to level 3 which the admissions panel will review and may be taken in lieu of the specified qualifications.
Applicants are required to successfully complete the AMRC Training Centre and employer recruitment and selection process to secure a place on an apprenticeship programme.
If you are uncertain about whether your qualifications meet the entry tariff for the degree apprenticeship, please contact our recruitment team recruitment@amrctraining.co.uk.
How do I apply?
Once you have decided on which apprenticeship is for you and you have checked that you meet the entry requirements, the next step is to apply.
You can do this on our website here.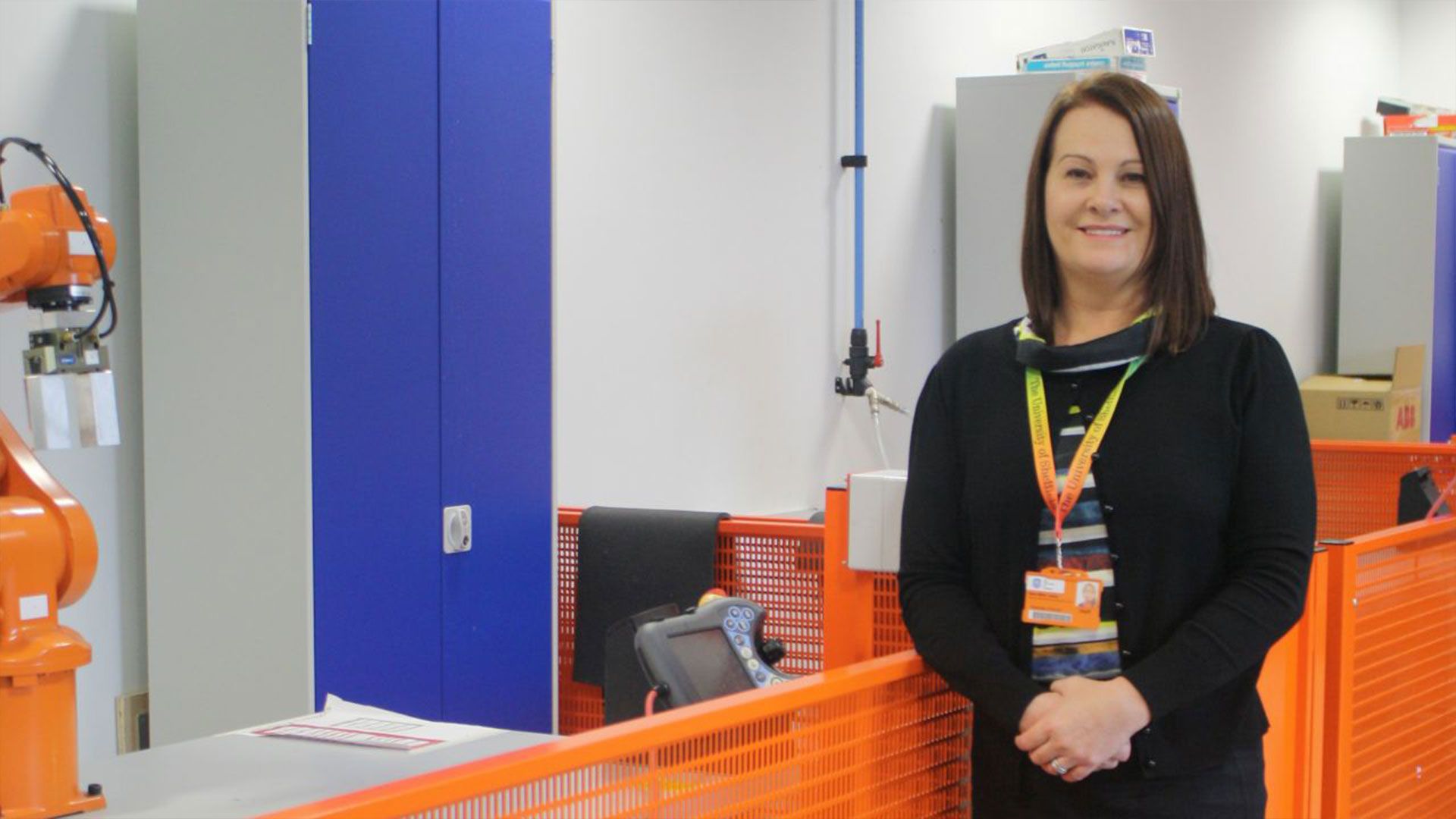 "I believe that this is where a seamless journey is offered, regardless of gender or background, for people to come from the ages of 16 - 18 and gain qualifications."
Nikki Jones - Director of the AMRC Training Centre