Apprentice awards packs a punch with Steph McGovern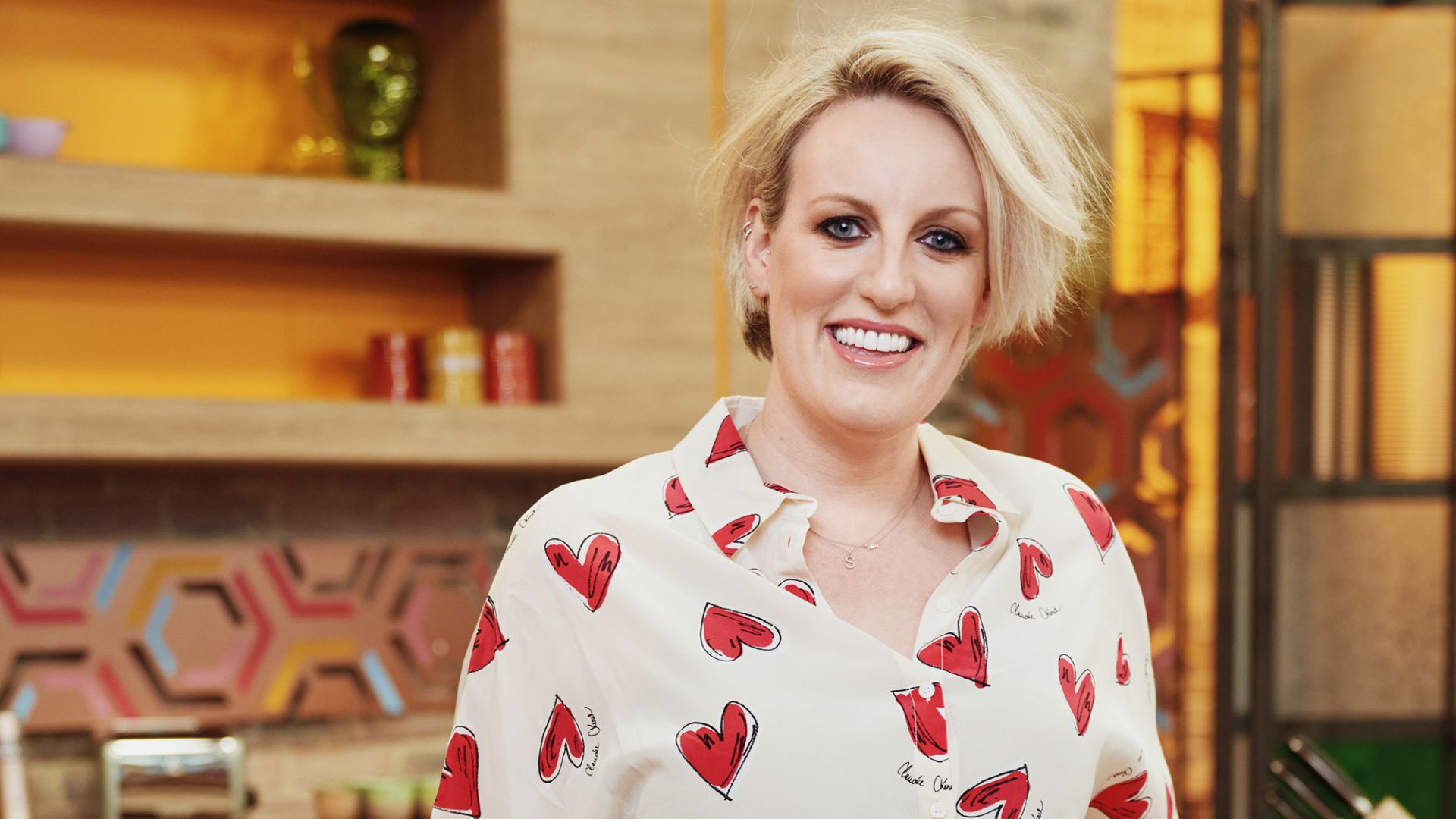 Award-winning business journalist, television presenter and former engineering apprentice Steph McGovern will launch the 2021 AMRC Training Centre Apprentice of the Year Awards.
Steph, from Middlesbrough, is the presenter of Channel 4's daily lunchtime show Steph's Packed Lunch and has become a panel show favourite on programmes like BBC One's Have I Got News For You.

The 39-year-old is excited to toast the triumphs and achievements of the University of Sheffield AMRC Training Centre apprentices.
She said: "I can't wait to kick off these awards and recognise all the brilliant apprentices who have clearly been doing a fabulous job. These are the people with the skills our country needs to keep the economy going. It's so important to celebrate their success."
The awards, now in their seventh year, is a highlight of the AMRC Training Centre calendar and recognises the achievement, innovation, fresh thinking and contribution apprentices and their employers make to industry. Winners will be announced by Nuclear AMRC research associate and Great British Bake Off winner, Dr Rahul Mandal, on social media on Friday, December 10. A celebration event is planned for 2022 to toast the apprentices in person and to hand out the prizes.
For the second year in a row, iconic toolmaker Stanley Black & Decker is the headline sponsor for the awards, building on a long-standing relationship with the training centre in fostering a culture of continuous learning and investment in the next generation of engineering talent.
It was at Stanley Black & Decker, the world's largest manufacturer of tools, that Steph began her career with an engineering apprenticeship at its Spennymoor plant in County Durham. Aged just 18, she saved the company £150,000-a-year with a new design for the Leaf Hog, which vastly improved the garden vacuum's production. For that superb innovation, she was named Young Engineer for Britain.
Steph has repeatedly underlined the impact of an apprenticeship on her career.
She said: "My apprenticeship has had a huge impact on me, with the transferable skills I learned helping me in every job I have had: from engineer, to work experience on Tomorrow's World, to BBC reporter and now Channel 4 host."
As a business journalist, Steph visited more than 1,000 workplaces across the UK and on Steph's Packed Lunch she is now on a mission to both explain the real economy and be an ambassador for STEM (science, technology, engineering and maths). In 2021, she was made an Honorary Fellow of the Royal Academy of Engineering for her outreach work in engineering.
Sir George Buckley, the Chairman of Stanley Black & Decker who left school with no qualifications and began his career as an apprentice electrician at Stanley, says the pandemic has shone a light on the importance of innovation, skills and apprenticeships.
He said: "The hardest thing for manufacturing companies to do during the pandemic was to keep factories running - and to do it while also keeping our employees safe. So the production and maintenance workers became key to the successful running of many companies.
"When we work in these stressful and challenging circumstances, it forges a positive attitude and develops people in ways that more normal circumstances could never do. You learn more and are far better prepared for new challenges than you ever would be otherwise."
Nikki Jones, Director of the University of Sheffield AMRC Training Centre, says the awards are a chance to say 'thank you' to apprentices, employers and training centre staff.
"Since 2013, the University of Sheffield AMRC Training Centre has nurtured the next generation of engineering talent, supplying Sheffield City Region manufacturers with a pipeline of skilled apprentices who make a real, significant and lasting impact. Our Apprentice of the Year Awards is a highpoint of the year where we celebrate their achievements and show our appreciation to their employers for the vital role they play in developing the talented engineers of tomorrow.
"This year, more than any, apprentices have proven the value they bring to industry. Our apprentices have been critical to the endurance of many businesses in a tough climate, demonstrating their energy, enthusiasm and talents in a uniquely pressurised environment."
The ten awards this year are: C&S Fabrications Rising Star; MTA Apprenticeship Champion; Machines 4 Sale Special Recognition; Sandvik Coromant Advanced Apprentice; Hexagon Highly Commended Advanced Apprentice; NIKKEN HNC and Higher Apprentice; Hallam FM Highly Commended HNC & Higher Apprentice; Close Brothers Degree Apprentice; Boeing Highly Commended Degree Apprentice; and Stanley Black & Decker overall Apprentice of the Year.
Follow the 2021 AMRC Training Centre Apprentice of the Year Awards on Twitter, LinkedIn, Instagram and Facebook.