Apprenticeships make sense from day one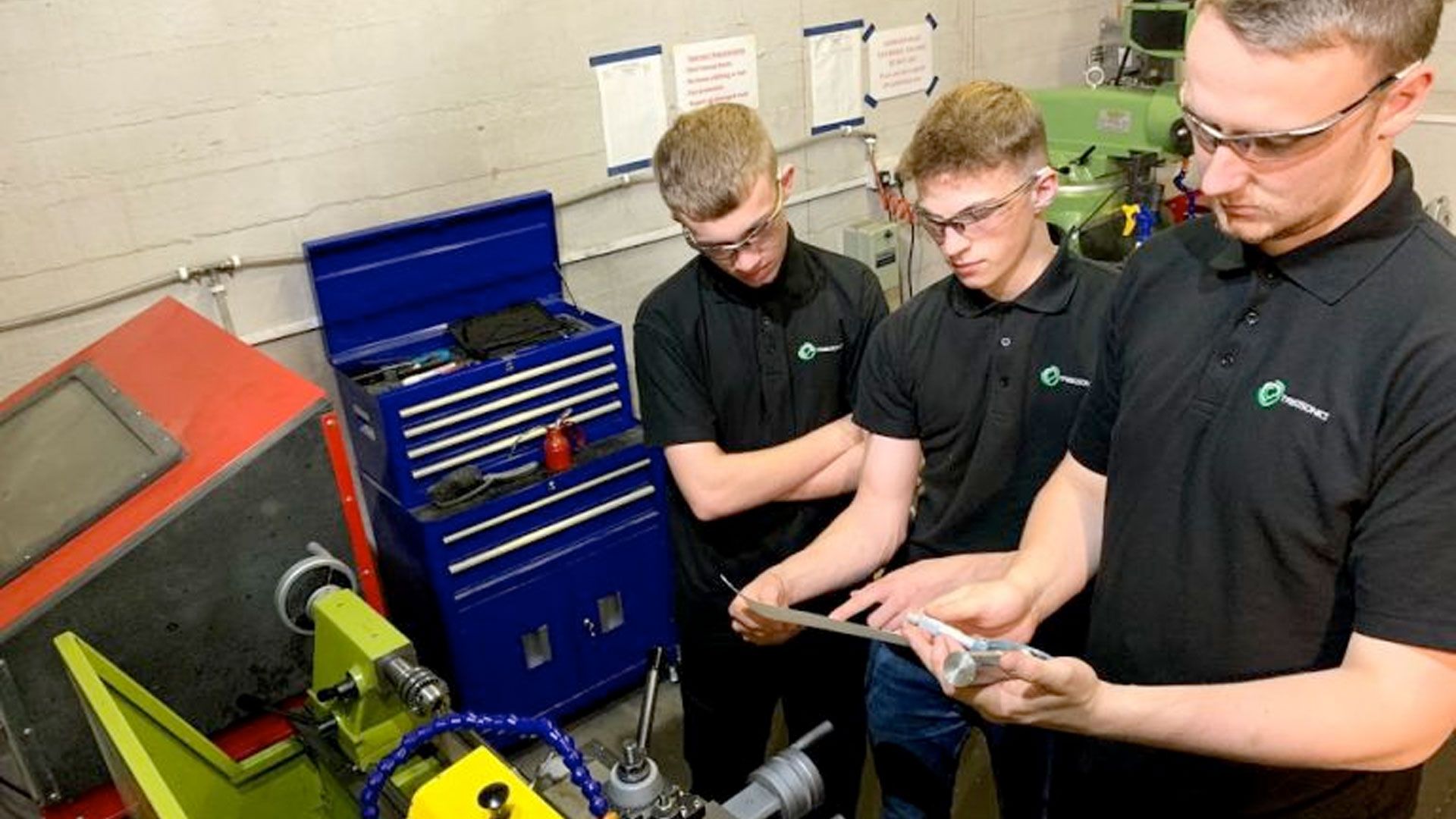 A Sheffield-based sensing technology company has hailed the impact of AMRC Training Centre apprentices, saying they add significant value to the business from day one, with their level of technical training, their energy and engagement and their innovative ways of working.
Tribosonics has seven AMRC Training Centre apprentices, including two new apprentices who started in September this year.
"We had always taken on placement students from universities in the past, the support from government funding triggered our thinking about the potential of apprenticeships," said Engineering Manager, Tom Chaldecott.
"We were surprised at what the AMRC Training Centre gave us. The apprentices in mechanical manufacture do nine months training which covers everything from turning and milling to computer numerical control (CNC). What is most impressive is that as soon as they start, they are immediately adding value to the company."
Tribosonics works in the transport, power generation and manufacturing industries and helps its customers drive transformation by developing new value streams through strategic partnership, using its unique sensing technology to extract and digitise data on, for example, fluid properties, contact pressures, friction or wear.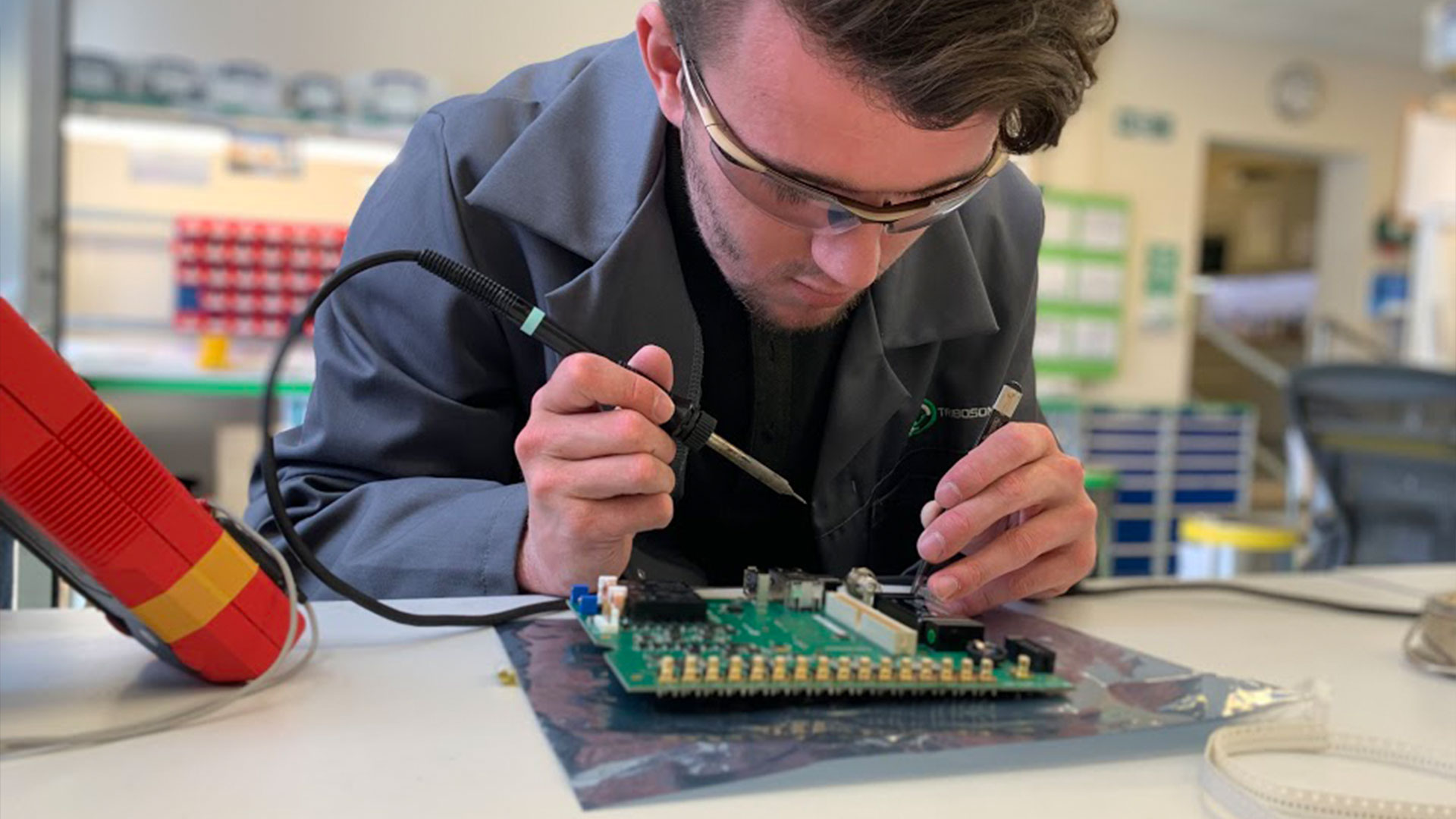 Trainee engineer Will Morton, 19, started at Tribosonics in 2016 and finished his Advanced Apprenticeship (Level 3) before embarking on a Degree Apprenticeship. In 2017 he was named both 'AMRC First Year Apprentice of the Year' and 'Made in Sheffield Apprentice of the Year'.
Will said: "As well as a specialism, the AMRC Training Centre gives you an overview of all aspects of engineering, which I have found extremely useful in the workplace. For example, I was able to do some computer-aided design (CAD) at the training centre and having that background now helps me communicate with design engineers."
Tom added: "Having the machining background Will gained at the AMRC Training Centre impacts his approach to engineering design, how he talks to suppliers, and the way he engages with customers. Without that, I don't think he would have progressed as well as he has."
In January 2019 the government launched a new 'Fire It Up' campaign, to promote the benefits of apprenticeships to young people, parents and employers with a particular emphasis on ensuring that students are aware of them.
"When I finished my GCSEs I knew I didn't want to proceed down a purely academic route; I enjoyed practical hands-on learning. I took one look at A-Levels and knew they weren't for me," said Will. "I just felt that getting experience with a company and a qualification was ideal.
"When I was at school, there was very little information or publicity around apprenticeships and they were seen as second-rate. Now there is more support for students and apprenticeships are almost becoming the norm.
"Two of my friends at school went on to do A-Levels and couldn't understand why I would want to do anything else; they both held negative views of apprenticeships. Halfway through their course they said to me 'We don't want to do A-Levels anymore, we wish we had done what you did' and now they are starting a Level 3 apprenticeship."
With seven apprentices now employed by Tribosonics, the company is getting extremely good value out of their relationship with the AMRC, which is part of the High Value Manufacturing Catapult (HVMC). Tom added: "I wish the AMRC Training Centre offering had been an option for me at the point that I was looking into university education."
Nikki Jones, Director of the University of Sheffield AMRC Training Centre, said: "It's wonderful to hear comments like this from employers and apprentices. Our model works because we take time to listen to the needs of employers and our industry board plays a key role in shaping the curriculum.
"Apprentices who train with us are work-ready and able to hit the ground running. They add value from day one. And they continue to add value. Our employer partners frequently tell us about the impact our apprentices are having on their companies; they bring new ways of thinking and smarter ways of working."