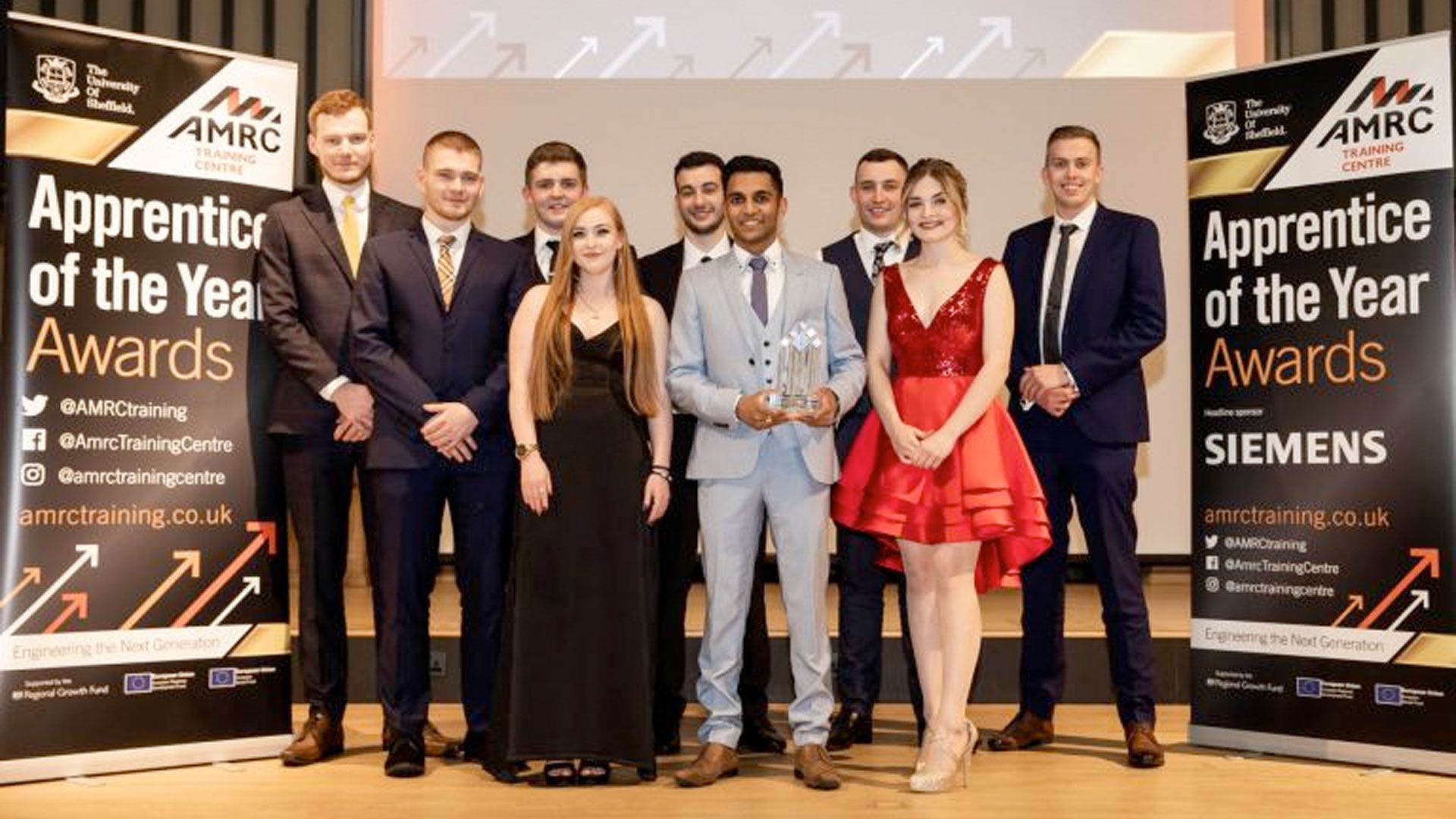 Nominations are now open for the 2020 AMRC Training Centre Apprentice of the Year Awards.
The annual ceremony recognises the achievement, innovation, passion, fresh thinking and contribution apprentices make to industry.
Now in its sixth year, the awards will be held on March 20, 2020. The the University of Sheffield's Firth Hall will once again provide a stunning backdrop for the glittering event which includes categories for excellence in fabrication and welding; maintenance, technical support, first year; HNC achiever of the year; and degree apprentice of the year. An overall winner will be named Apprentice of the Year 2020.
Previous ceremonies have produced a cluster of worthy overall winners who have gone on to make a great impact in their companies. Shivan Morkar is one of those.
As an apprentice manufacturing engineer at William Cook Rail, it was Shivan's passion and creative thinking that earned him the accolade of 2019 Apprentice of the Year, and part of his prize for winning was a trip to Siemens' industry-leading Smart Factory in Germany.
The visit was just one aspect of the 'life changing' impact an apprenticeship has had on Shivan over the last year. "My life has changed massively. Winning the Apprentice of the Year award has solidified my position at work and I feel like they appreciate me more now. More doors have opened and managers want to develop me, they know I have potential and that they can trust me to do the job."
Other previous winners include Leigh Worsdale, who took the title in 2017. She was an apprentice engineer with Chesterfield company Foxwood Diesel and now works as an operations team leader for Boeing at its new £40m factory in Sheffield. Last year's winner Ben Siddall has also made great strides within his company, Sheffield-based C&S Fabrications, where he works as production manager.
Nikki Jones, Director of the AMRC Training Centre, said the awards night is the highlight of the year for apprentices, employers and staff.
"The awards allow us the perfect opportunity to shine a much deserved light on the many talents of our apprentices and to acknowledge the passionate and positive impact they are having on their employers' productivity and profitability," she said.
"Our apprentices are the future of engineering, that's why we believe it is important for us to recognise this with a wonderful evening dedicated to their hard work and efforts, and the vital role they are playing in driving innovation."
The closing date for entries is midnight on November 24, 2019. Entries received after this date will not be accepted.
To make completing the application form as simple as possible, the training centre has put together some handy guidelines. This includes eligibility criteria for each category and will help entrants plan their applications from start to finish.
If you have any questions about applying the training centre team is on hand to help, contact: apprenticeawards@amrc.co.uk.