Lucia Bird
Published on 30/06/2022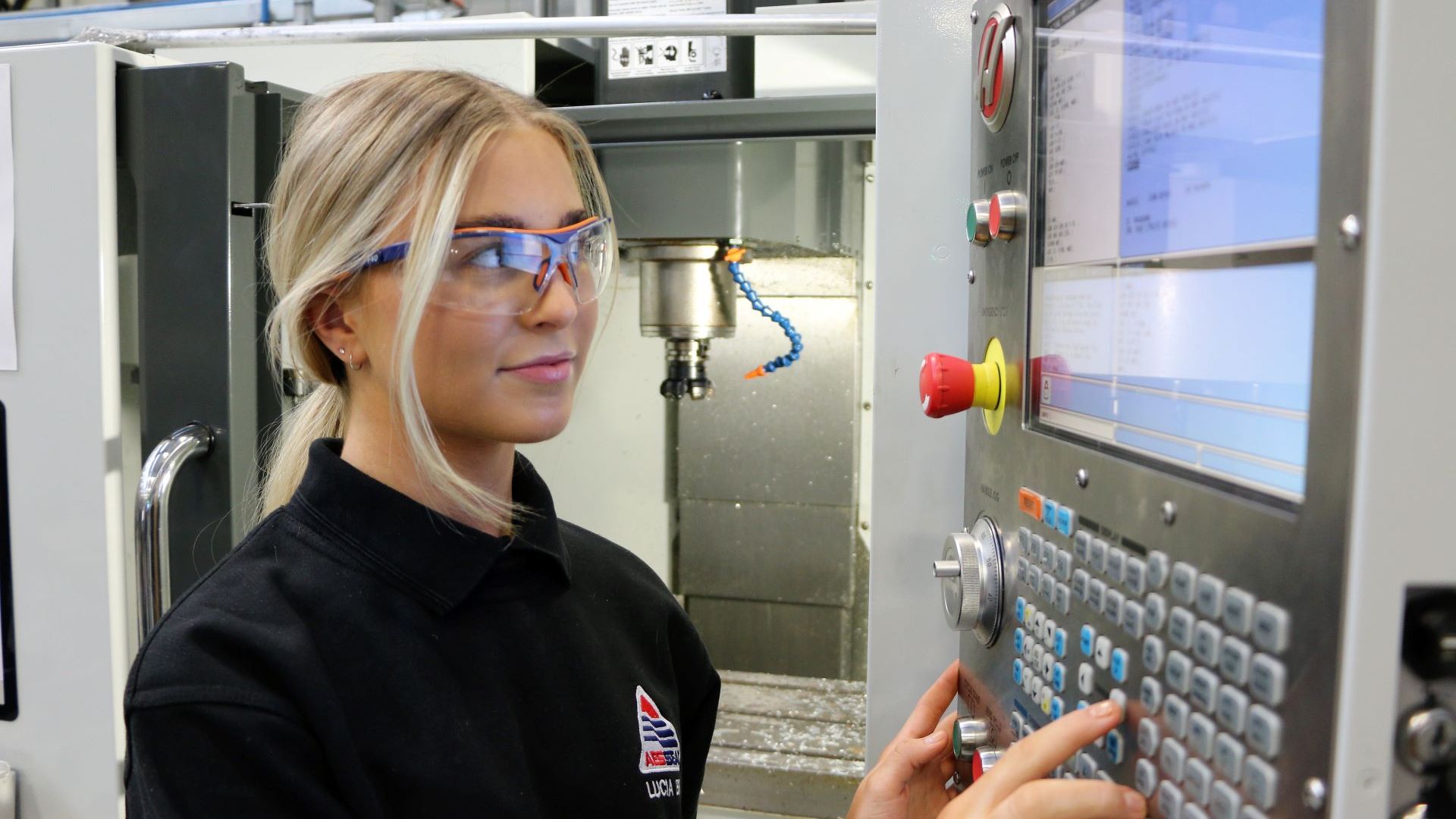 Full name: Lucia Bird
Job title: Machinist
Apprenticeship studying: Machinist – Advanced Manufacturing Engineering
Training Provider: University of Sheffield AMRC Training Centre
Company name: AESSEAL plc

Q: Why did an apprenticeship appeal to you?
A: An apprenticeship appealed to me because I enjoyed the hands-on learning and, it provides a fantastic experience in the working environment. It also allows you to gain skills and confidence. The apprenticeship route seemed ideal for me to start my career in engineering.
Q: Where would you like to see your career take you within the next few years?
A: In the future I would like to take the opportunity to be able to train other apprentices, as I believe they could benefit from the experience and skills I have gained during my apprenticeship. I would also like to work in different areas within my company to enable to gain more knowledge. In addition, the possibility of travelling to other locations is something I would like to pursue, as the company I work for has a number of international sites.
Q: What would you say are the benefits of going down an apprenticeship route compared to other career choices out there?
A: I believe the benefit of doing an apprenticeship is that apprentices learn and work at the same time within a different working environment. It also allows you to receive recognised qualifications, learn new and different skills and gain real work experience.
Q: What is the most challenging part of an apprenticeship?
A: The most challenging part of my apprenticeship has been learning all the different machines and their ways of working. Even though I have found it challenging, I believe I have picked up the skills quite quickly, after I received feedback from other individuals who have taught me these different methods of working.
Q: How do you manage to balance the demands of a working environment alongside your studying?
A: I believe I have managed my working environment alongside studying pretty well. With the work I have been given, I would usually complete it either in my own time or in study breaks at college - and if I struggled with any of it, there were tutors on hand to help. I do believe working alongside studying can become quite stressful, however, it helps you apply it into your theory work, which makes it more manageable.
Q: What tips would you give to a young person who is thinking about applying for an apprenticeship?
A: My tips for someone applying for an apprenticeship would be to sell yourself. Get involved in as much as you can. I have been lucky to have been involved with so much within my company and with having only being there a year, it has opened up many opportunities. I think it is important to research your company/apprenticeship, ask questions and share any similar skills that could be used which might help. Be organised and always make notes about what you are learning about as it helps in the future.
Q: What advice would you give to other prospective students who are looking to do an apprenticeship?
A: I would say that prospective students should go into an apprenticeship with an enthusiastic attitude as you will enjoy and learn more. Experience any available opportunities provided to you and build on your skills. Ask questions and take advantage of the more experienced colleagues/tutors and their knowledge.