Noukhaiz Khan
Published on 01/07/2022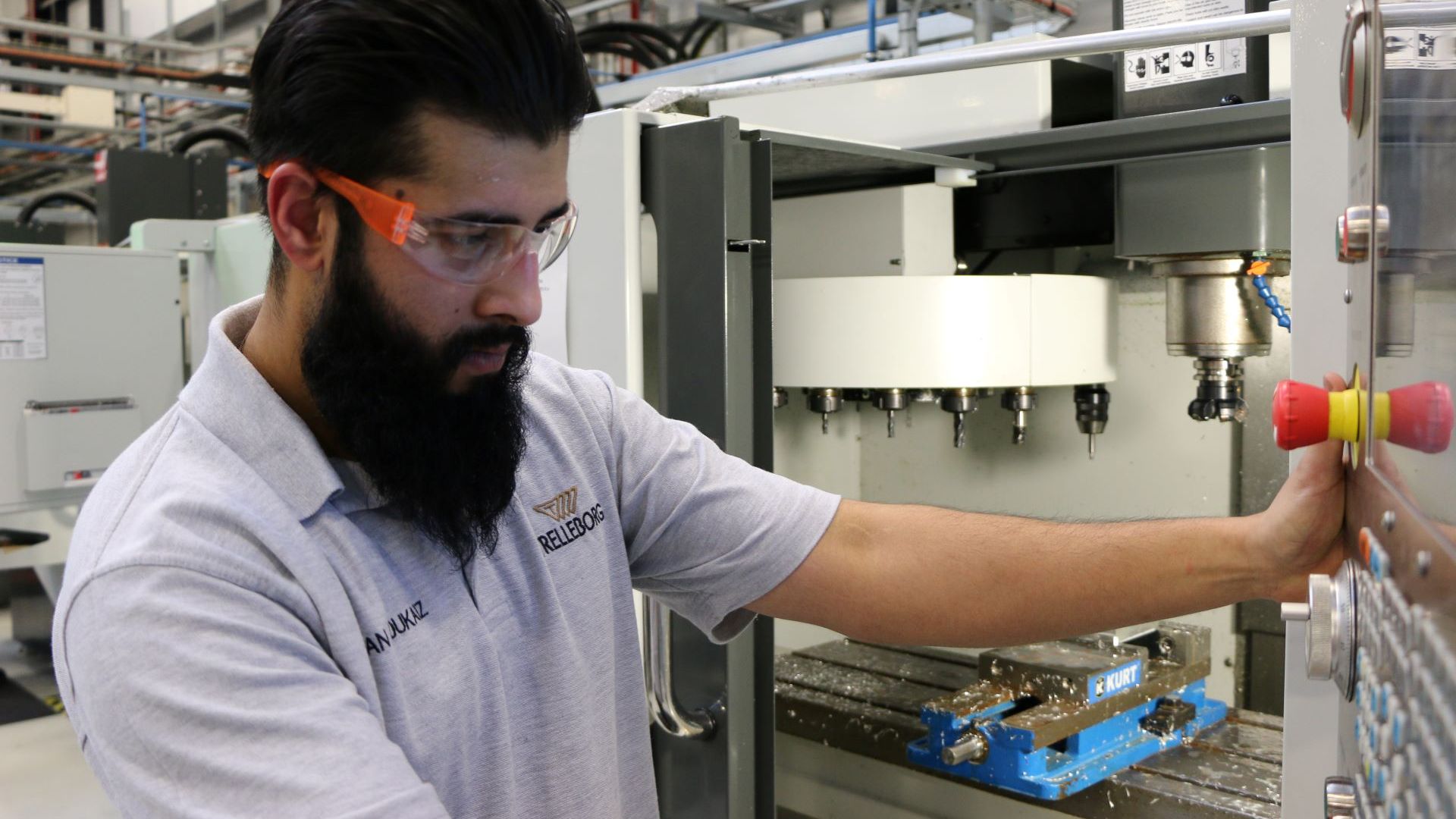 Full name: Noukhaiz Khan
Job title: Machinist
Apprenticeship studying: Machinist – Advanced Manufacturing Engineering
Training Provider: University of Sheffield AMRC Training Centre
Company name: Trelleborg
Q: Why did an apprenticeship appeal to you?
A: Financially, I wasn't in a position to look at going to university and I didn't want to take out a loan. But an apprenticeship was my answer, as it gave me the ability to learn and earn simultaneously.
Q: Where would you like to see your career take you within the next few years?
A: As my apprenticeship is now coming to an end, future prospects look more possible than ever. I would like to progress within my company, however there is no fear to try a completely different profession. My apprenticeship has filled me with confidence, both in myself and my abilities.
Q: What would you say are the benefits of going down an apprenticeship route compared to other career choices out there?
A: My friends who decided to go down the generic educational route, have either struggled, are working wherever they can or are dropping out. Where as for me, I have a car, a house and I am now married, and able to support my mother and my wife. My apprenticeship has given me stability - and you cannot put a price on that.
Q: What is the most challenging part of an apprenticeship?
A: Every day is a different challenge, however, the tasks I face are for me, not difficult - if anything they are very reflective, they allow me to learn more about myself as a person and improve myself. So, I would say that the most challenging thing for me would be to remember to keep pushing myself and not get comfortable.
Q: How do you manage to balance the demands of a working environment alongside your studying?
A: Most employers are very understanding of apprenticeships. During slower days, I am allowed some time to carry out college work and if this isn't possible, I have to manage my own time. My education within my apprenticeship is my responsibility and not doing the work would be my loss.
Q: What tips would you give to a young person who is thinking about applying for an apprenticeship?
A: The advice I would have personally liked to have received is, just because you are doing an apprenticeship, it does not mean you will be doing this for the rest of your life. Apprenticeships can just be a foot in the door, it has been for me and thanks this, I have found to have really found a love for engineering.
Q: What advice would you give to other prospective students who are looking to do an apprenticeship?
A: An apprenticeship can help you achieve university level qualifications, and instead of taking out a loan, you can earn money and gain experience. Apprenticeships can set you up for life. I did do well in college, and I had the choice, and I am glad I made the right one.