Confidence takes off for award-winning Bethany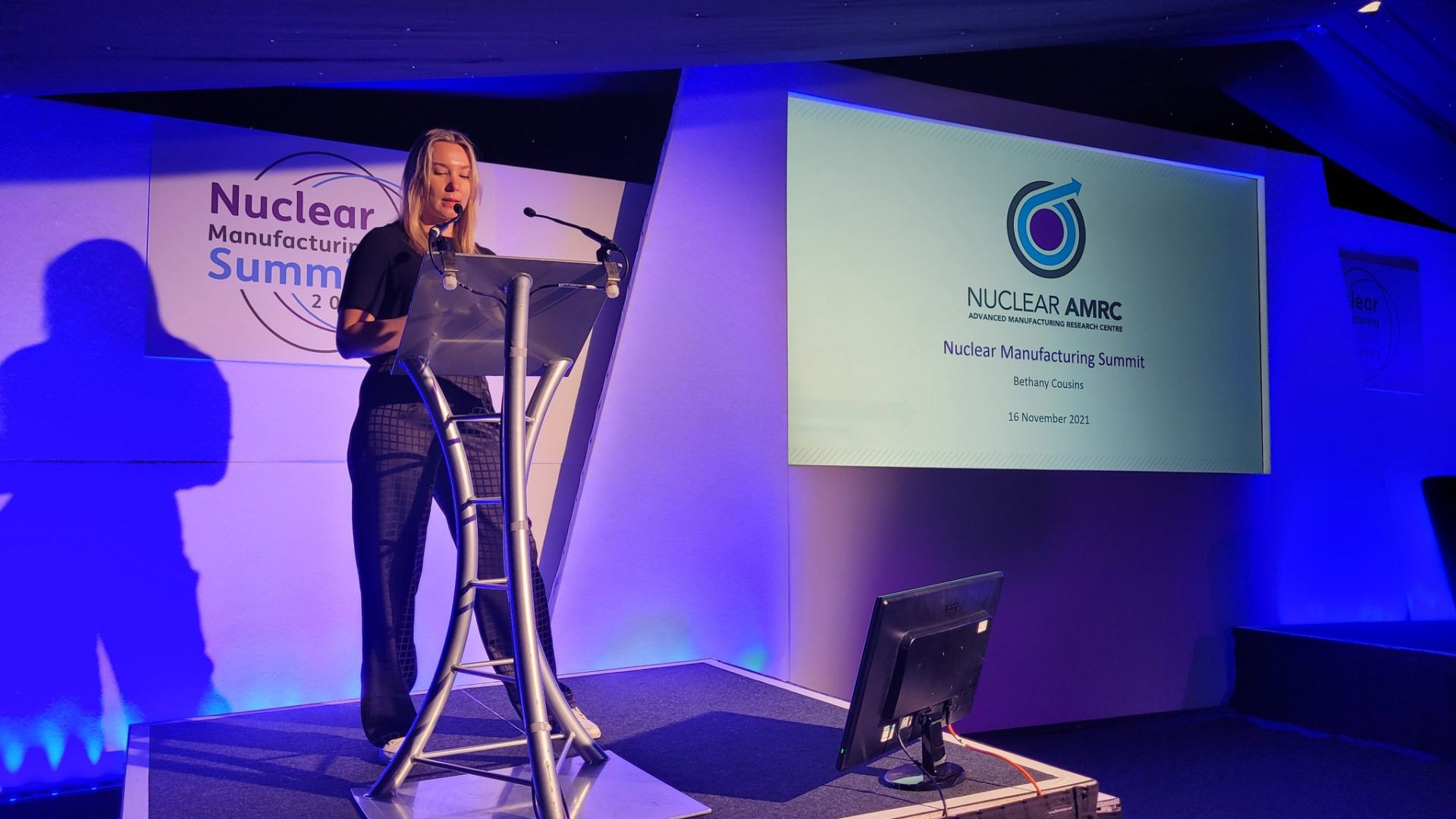 Working side-by-side with aerospace giant Boeing, presenting novel technologies to global audiences and inspiring the next generation of female engineers – it's been quite a 12 months for Bethany Cousins since being named the University of Sheffield AMRC Training Centre Apprentice of the Year in 2020.
Bethany, who achieved a first-class Manufacturing Technology degree apprenticeship earlier this year, works in the Gears team at the University of Sheffield Advanced Manufacturing Research Centre (AMRC). She scored a double whammy at last year's ceremony, being crowned the overall winner and degree apprentice of the year.
"Winning the two awards has definitely given me more confidence – both in myself and in my career choices," said Bethany, 26. "I have brought that confidence into the workplace and have grasped some amazing opportunities."
Awards judges highlighted Bethany's 'ambition and academic excellence' with Stanley Black & Decker boss Sir George Buckley adding: "There's no doubt that Bethany is a genuine and proven high-flier. She has shown determination second-to-none."
Bethany has put that determination to good use, helping the AMRC's work with Boeing take off.
She said: "Shortly after winning the award I completed some of the AMRC's investigation and development work on the novel gear manufacturing technique, Power Skiving.
"More recently, I have supported Boeing Research and Technology, investigating advanced machining technologies that could be employed at Boeing Sheffield to improve productivity and reduce costs."
Bethany, of Sheffield, says the confidence she gained from winning apprentice of the year has helped her both as an engineer and a now senior member of the AMRC Gears team.
She said: "Since winning the award I have presented some of the AMRC Gear Centre's recent work to global audiences. I have the self-assurance now to be in those situations and the confidence to answer detailed questions from industry experts."
In July this year Bethany received yet more recognition when she was named apprentice of the year at the Made in Yorkshire Awards. Judges marked her out as a 'role model for any young engineer, especially young female engineers.'
"I am always striving to be the best engineer that I can and I want to inspire young girls to think about engineering as a career path," said Bethany.
"I want to keep progressing my career now, picking up as much knowledge and experience as I can, and embracing all the opportunities that come my way."