AMRC Training Centre degree students beam with pride on graduation day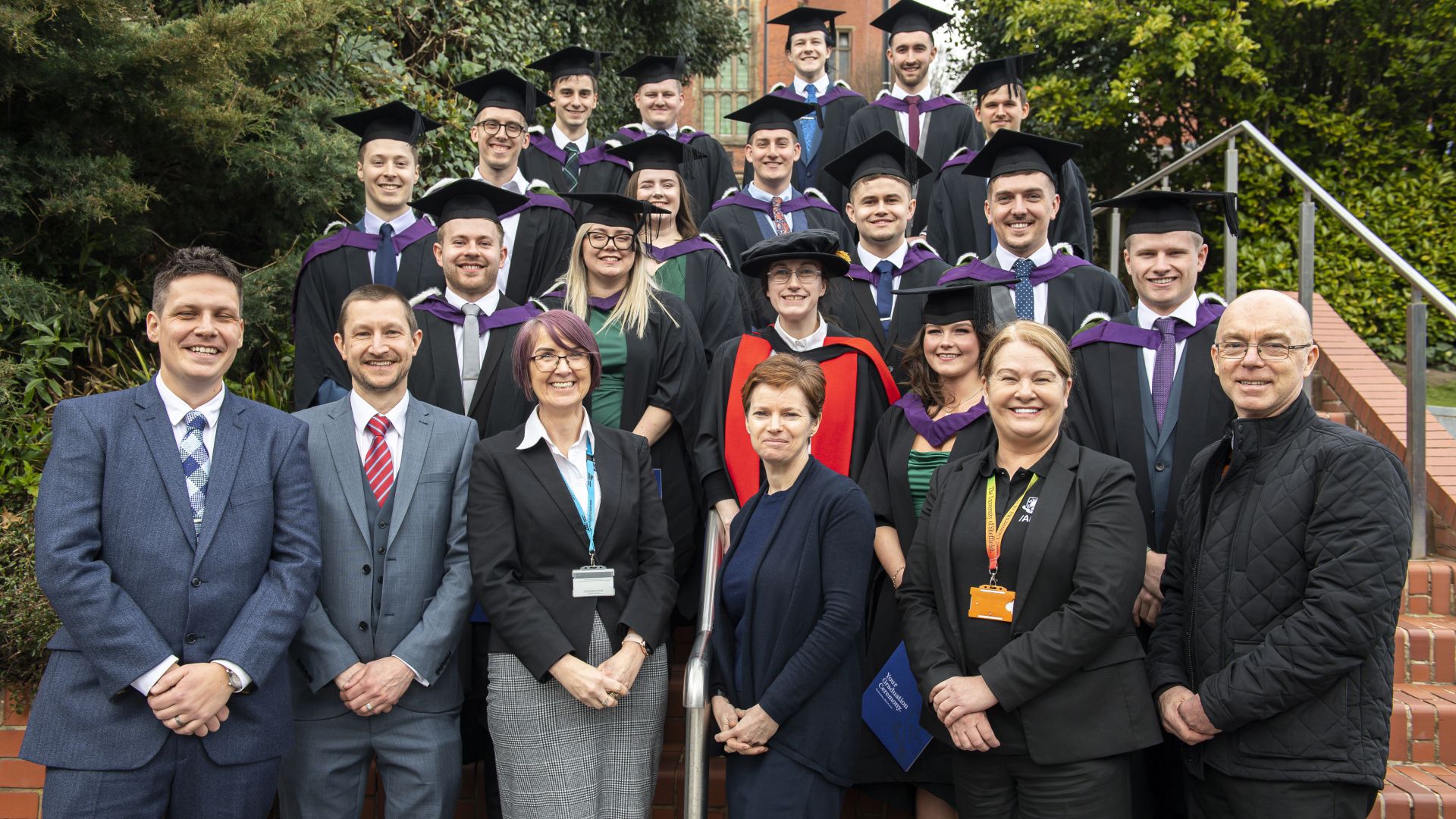 A group of high-flying engineers have reunited with their peers and enjoyed a long-awaited in-person graduation ceremony.
The two cohorts of graduates from 2019 and 2020, who studied a degree apprenticeship at the University of Sheffield AMRC Training Centre, were finally able to celebrate their academic achievements and received their degrees after ceremonies had been placed on hold due to the coronavirus pandemic.
Not all of the individuals were able to attend the event, but those who graduated with a Bachelors Degree in Engineering in Manufacturing Technology from the class of 2019 were: Nathan Bailey, Adam Bridges, Bethany Cousins, Jake English, Michael Farmery, Michael Hanks, Thomas Kaye, Joseph Martin, Matthew Oxley, Jac Pearce, Andrew Smith, Connor Wiles and Sam Wood.
As part of the 2020 groups of degree recipients, David Burton, Heidi Butterfield, Charlotte Grainger, Alexander Humberstone, Ian Hutchinson, Rhys Lister and Adam Warner, also graduated with a Bachelors in Engineering in Manufacturing Technology.
Also in the 2020 group were Daniel Camps, Benjamin Cliff, Sam Johnson, Adam Hadfield, Sam Lee, Alexandra Smith and Alan Whittles, who graduated with a Bachelors in Engineering in Mechanical Manufacture; and Kim Mcmahon, Matthew Robinson and Hayden Totty, received a Bachelors degree in Engineering in Maintenance Engineering, as part of their degree apprenticeship.
These engineers donned caps and gowns to join hundreds of graduates honoured at ceremonies hosted by the University of Sheffield at The Octagon, watched on by their families, friends and lecturers.
Nikki Jones, director of the AMRC Training Centre, expressed her delight at seeing the engineers finally receiving their degrees.

"It was an honour to see our apprentices from two different year groups have the opportunity to celebrate and collect their degrees following the previous in-person ceremonies having to be paused due to covid-19," said Nikki.
"We appreciate it has been a long wait and a difficult transition period, but seeing everyone back together again for the best of reasons was fantastic to see. Our degree apprentices have really gone that extra mile, as not only do they have to complete their final assessments, but they also have to finish their full academic programme in order to receive their degree apprenticeship.
"We couldn't be more proud of these individuals and it was a pleasure to attend the event and see the efforts of all of the graduates recognised."
Louise Cowling, head of degree apprenticeships, who also attended the event, added: "We are all incredibly proud of our new graduate degree apprentices. They have worked incredibly hard during challenging circumstances, both at work and with their studies.
"They have all had to adapt to remote classes and virtual lab lessons but have still managed to pull out some fantastic pieces of work. Our apprentices are continuing to make a significant impact in their workplaces and in manufacturing in our region."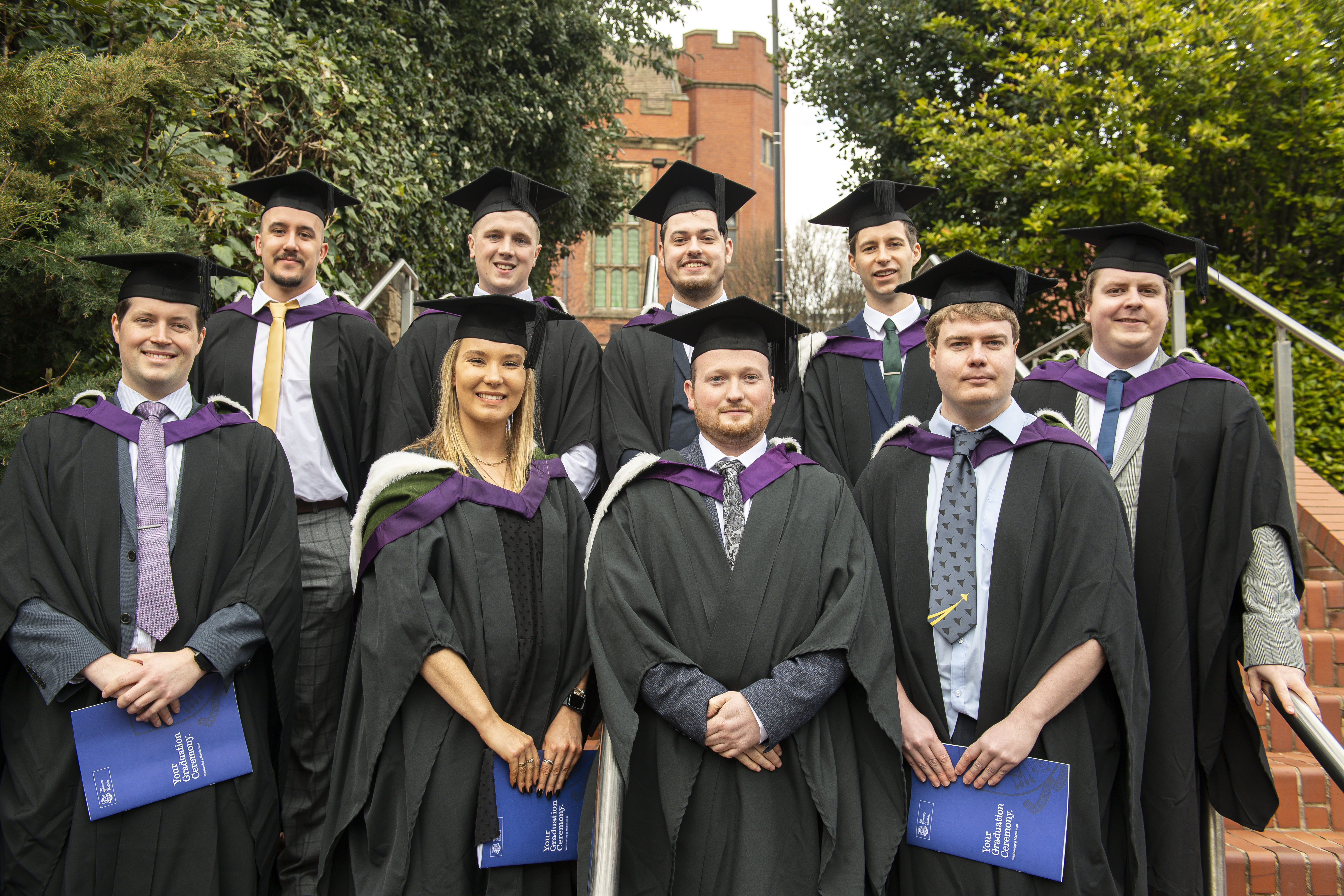 Among those who graduated was Bethany Cousins, project engineer at the University of Sheffield Advanced Manufacturing Research Centre (AMRC).

The 26-year-old said the delayed event, which celebrated those who all made the same achievements but at different times, worked really well.

She added: "To be surrounded by everyone's guests, family and friends who have supported us all through our degrees was particularly special, and the day is as much for them as it was for us. It would not have been the same day if we had progressed with the ceremony behind closed doors; although, the option of watching over a live stream allowed other family and friends who couldn't make it in person to still be watching along and be there in spirit.
"It was great to be able to reconnect with my fellow graduates and it was nice to hear about their progression over the past two years; it was like no time had passed."
The degree apprenticeship programme has been designed in partnership with academic staff and employers to ensure students can graduate equipped to meet the current and future needs of the advanced manufacturing sector.
The degree apprenticeship standards which the AMRC Training Centre offer includes; Manufacturing Engineer, Product Design, Development Engineer and Control Technical Support Engineer. Alongside the apprenticeship standards, apprentices study from a choice of degree programmes: Mechanical Manufacture, Manufacturing Technology and Maintenance Engineering, which are delivered as a two-year foundation degree and a one-year BEng top up degree.
To find out further information about studying for an apprenticeship at the AMRC Training Centre, please visit: https://amrctraining.co.uk/apprenticeships/how-to-apply.