Let's talk... Advanced Apprenticeships
Published on 21/08/2020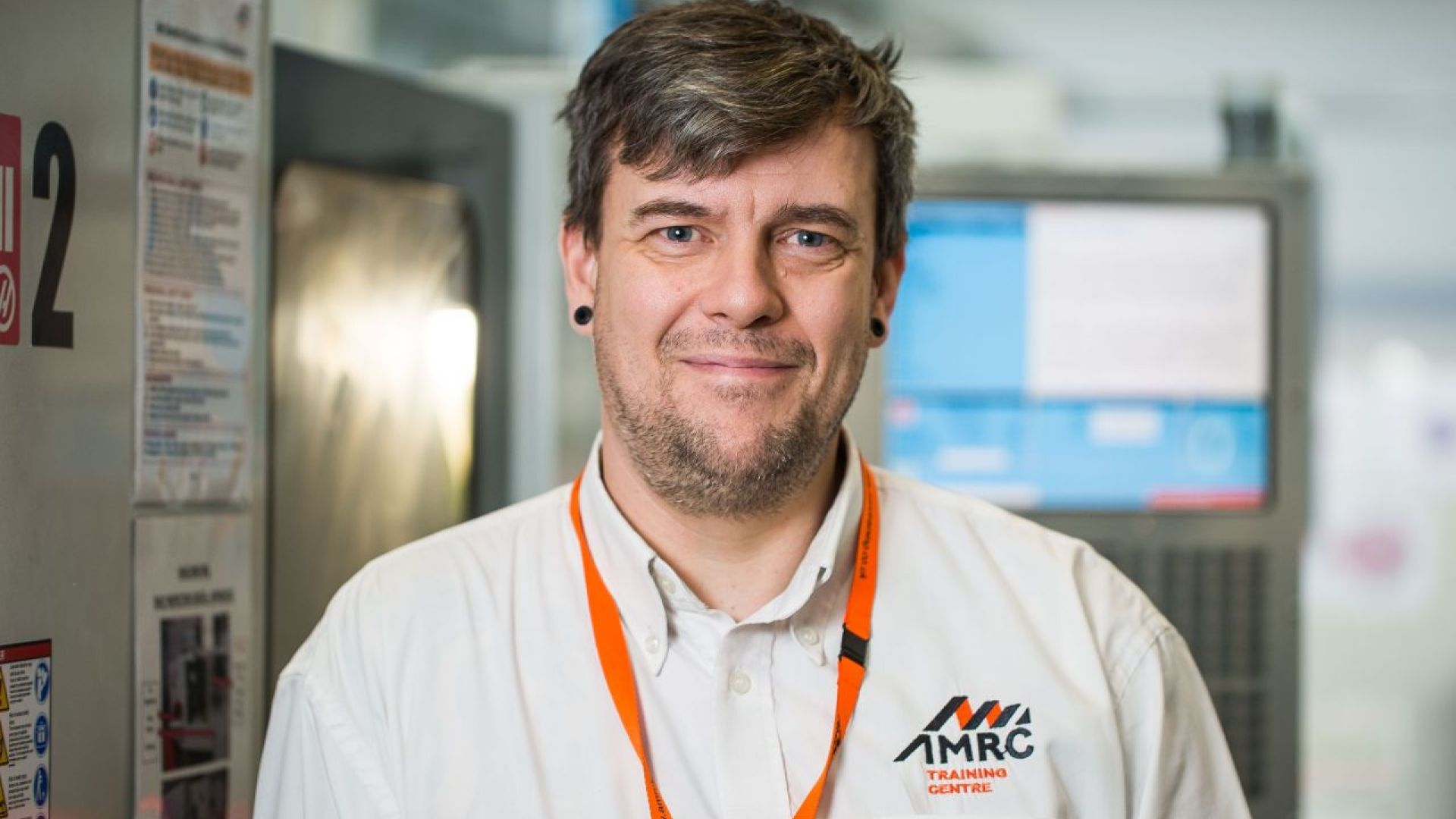 Gareth Wilkinson, Skills Manager at the AMRC Training Centre
This week thousands of students picked up their GCSE results and many will be immediately wondering what their next step is. With that in mind, the 'Let's talk… apprenticeships' webinar series is increasingly important to answer the questions we're most often asked about employing an apprentice.
This week, we focussed on Advanced Apprenticeships which are perfect for employers who are looking at the next generation of engineers for their organisation.
We covered the structure and the eligibility criteria, but I also wanted to get across to those watching the webinar just how much a company can benefit from having an apprentice – or apprentices – as part of their team.
Thank you to everyone who joined in the 'Let's talk… Advanced Apprenticeships' webinar; for those that missed it, here are the main topics we covered.
---
What is an Advanced Apprenticeship?
Advanced Apprenticeships are a Level 3 qualification, equivalent to an academic A-level, and are open to anyone aged 16 and above who is not in full-time education.
Different to an A-level, apprentices develop work-based skills and experience in a particular job whilst earning a wage.
Advanced Apprenticeships at the AMRC Training Centre typically take three years to complete. A minimum of 20% of an apprentice's time is spent in training with the remaining time spent on the job with their employer.
---
Types of Advanced Apprenticeship
At the AMRC Training Centre, we offer three different Advanced Apprenticeships:
- Engineering Technician Apprenticeship
- Engineering Fitter Apprenticeship
- Metal Fabricator Apprenticeship.
Each apprentice must then choose a specialism to study within these apprenticeship catergories, such as machninist, technical support technicial, product design etc.
---
How is an Advanced Apprenticeship structured?
To pass an apprenticeship, an apprentice must first gain the relevant Knowledge, Skills and Behaviours. Knowledge represents what the apprentice should actually know in order to succeed in their apprenticeship and chosen career. Skills are the technical and vocational activities that apprentices need to be able to actually do in their job. Behaviours are the traits, attributes and professional practices an apprentice needs to develop in order to thrive and progress at work.
Then they can progress to what we call the Gateway which is a milestone within an apprenticeship standard where an apprentice must satisfy their employer and tutors that they are ready to progress.
Once they have passed the Gateway, the apprentice can go onto their End Point Assessment, a synoptic assessment of Knowledge, Skills and Behaviours which consists of a written portfolio assessment, an interview with an independent assessor and evaluation of the apprentice at training or in work.
Once passed, they are then a qualified engineer.
---
What are the benefits for apprentices?
Apprentices gain both real-world experience and nationally-recognised qualifications at the same time. Importantly, they earn money while achieving both these things.
Following their apprenticeship at the AMRC Training Centre, our apprentices become skilled engineers, accomplished in their chosen career path.
---
What are the benefits for employers?
Employing apprentices allows companies to develop their own talent; they grow, develop and train within the business and early research suggests that apprentices stay with their employers longer than graduate recruits. And apprenticeships aren't just for young people straight out of school - many employers use apprenticeships as a way of rewarding good, valued and trusted staff.