Let's talk... Higher and Degree Apprenticeships
Published on 12/08/2020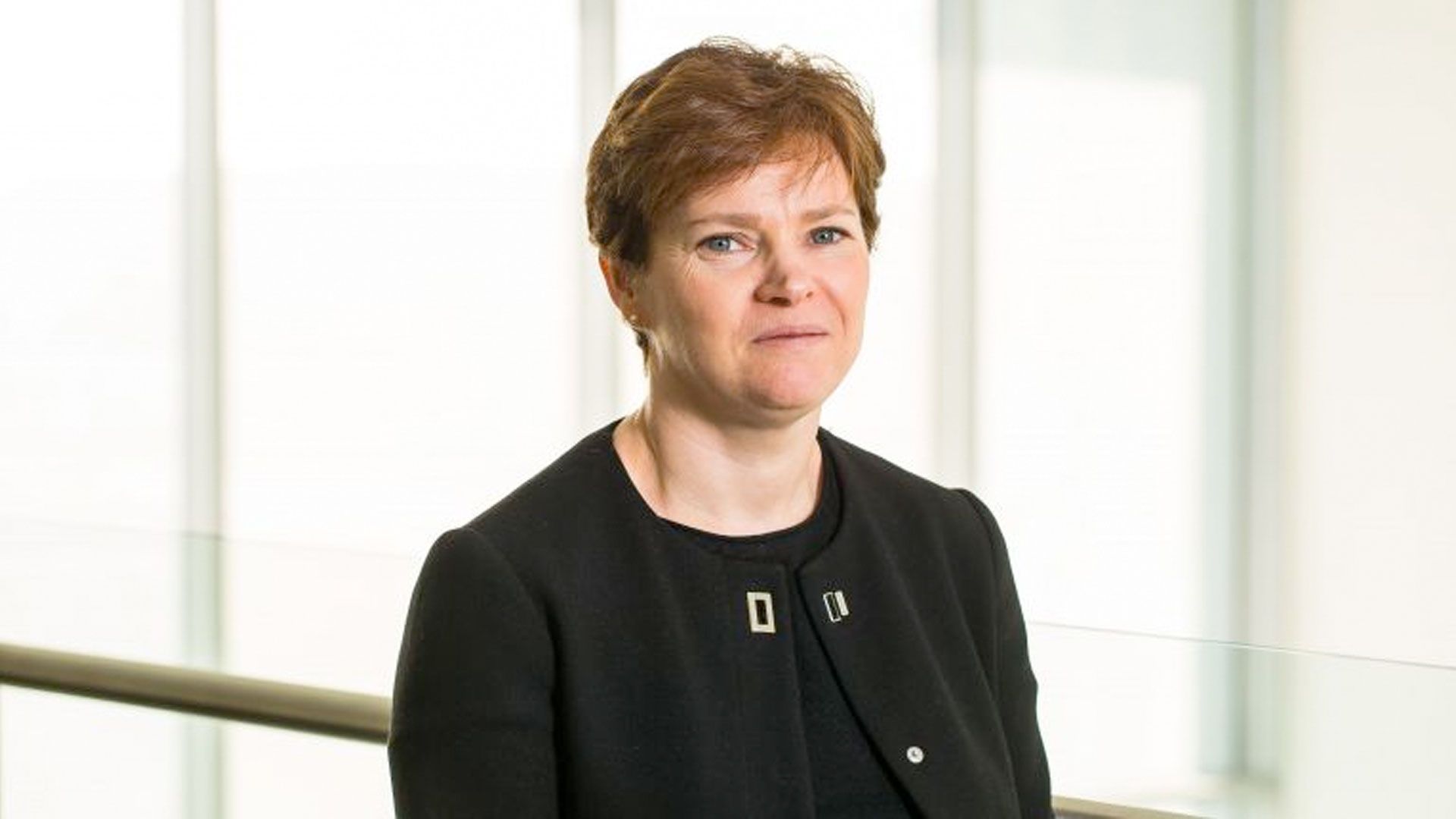 ---
By Louise Cowling, Head of Degree Apprenticeships
There are many misconceptions about apprenticeships, one of which is that there is one course that everyone takes.
That just isn't the case. At the AMRC Training Centre we offer lots of different qualifications and I was given the opportunity this week to explain two of them in our latest webinar 'Let's talk…Higher and Degree Apprenticeships'.
Another misconception is that apprentices are school or college leavers. In fact many apprentices see an apprenticeship as an opportunity to continue their education, training and development without having to leave a job and employer that they love.
Dispelling misconceptions about apprenticeships is one of the main reasons we began the 'Let's talk…apprenticeships' webinars and it is always great to be able to answer people's questions - whether they be as simple as who can apply, to more focused questions about the value apprentices can add to an organisation.
Thank you to everyone who joined in the 'Let's talk…Higher and Degree Apprenticeships' webinar; for those that missed it, here are the main topics we covered:
---
The basics
Apprentices get paid and train at the same time; the only criteria is that they need to be 16 or over and cannot be in full-time education.
Our apprentices train to be fully competent in a chosen occupation and spend at least 20% of their time in off-the-job training at the AMRC Training Centre. Apprenticeships can take between one and six years to complete, depending on the course, the level and previous experience.
---
Levels of Apprenticeships
Intermediate Apprenticeships are Level 2, equivalent to GCSEs.
Advanced Apprenticeships are Level 3, equivalent to A-levels.
Higher Apprenticeships are classed as Levels 4 and 5. They are equivalent to a foundation degree or a HNC.
Degree Apprenticeships are Levels 6 and 7. These usually include a bachelor's or master's degree.
---
Higher Apprenticeships
At the AMRC Training Centre, we currently offer one Higher Apprenticeship standard (Level 4) which is the Engineering Manufacturing Technician. An employee in this role interacts with their line manager to confirm departmental programmes of work and to agree individual responsibilities. They can be office based, manufacturing/plant based or more commonly combination of both, working with engineering and/or manufacturing teams at an operational level such as with production team leaders and/or management level working with specialist quality or design engineers.This might be a development apprenticeship for an Engineering Technician who is ready to move into team leadership.
---
Degree Apprenticeships
At the AMRC Training Centre, we offer three Degree Apprenticeship standards (Levels 6): Manufacturing Engineer, Product Design and Development Engineer and Control Technical Support Engineer. All three comprise of a degree, workshop skills and work-based learning and assessment.
Manufacturing Engineer: You help take products from design to manufacture, ensuring that they are launched on time, at cost and to the right quality.
Product Design and Development Engineer: Using engineering techniques, you bring new products to life or redesign existing products.
Control Technical Support Engineer: You ensure that manufacturing runs smoothly in areas such as site maintenance.
---
Postgraduate Apprenticeships
The AMRC Training Centre is part of the University of Sheffield and therefore can offer postgraduate apprenticeships at Level 7 through the University of Sheffield Management School which has a world-class reputation for high-quality teaching, ground-breaking research and cutting-edge thinking. We offer two postgraduate apprenticeships, an Executive Masters in Business Administration (EMBA) and a Postgraduate Engineers Apprenticeship.
The Executive Masters in Business Administration gives apprentices the opportunity to develop a critical understanding of current management theory with a specific focus on the advanced manufacturing and engineering industries.
Postgraduate Engineer apprentices prepare engineering and manufacturing graduates for management roles by training them to develop solutions to engineering problems using new or existing technologies, through innovation, creativity and change.
Apprentices for both courses may be new graduates or employees looking to upskill.
---
Recognising prior learning
To ensure that our apprentices are not repeating the same learning once they get to degree level, the AMRC Training Centre does something called Recognising Prior Learning (RPL).
It means that if an apprentice has completed certain workshop skills during their Advanced Apprenticeship at Level 3, they may not have to repeat these same skills again in their Degree Apprenticeship at Level 6.
This can reduce the time that the apprentice spends out of the workplace and can reduce the length of the apprenticeship.