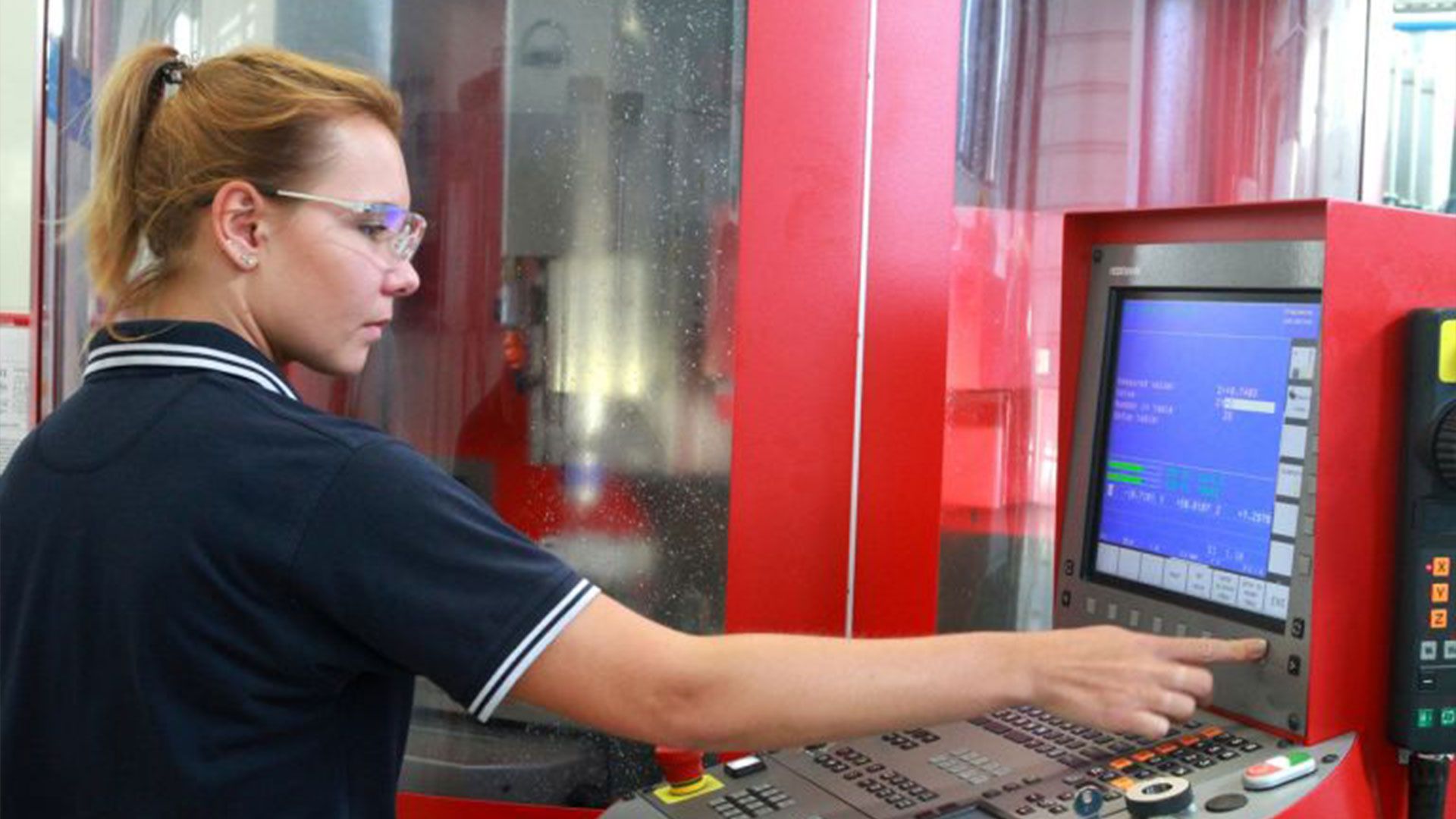 When Beth Cousins left school to start her apprenticeship in 2013 she never thought that just a few years later she would be proving out work for Boeing Sheffield, the new £40 million production facility built on the site of the old Sheffield airport.
The new plant manufactures high-tech components for Boeing's Next-Generation 737, 737 MAX and 777 aircraft.
"It's really amazing to be involved in such an important project, the first time Boeing have opened a production plant in Europe," says the former pupil at King Ecgbert School in Dore. Beth studied Maths, Physics, Chemistry and Sports Science (she's a self-confessed 'gym nut') and her teachers were all pushing for her to go to university.
"Even those who thought it wasn't for them had to fill in the UCAS forms," she says. "Although apprentices were mentioned, they were never really advertised or promoted. But things are changing for the better now."
It was Beth's dad, Paul, who runs the family engineering business, Hallam Materials Handling, who suggested she explore the apprenticeship route. He had worked with the AMRC and knew it was a world-class organisation and would give his daughter a head start.
"I filled in the forms for the AMRC Training Centre and went down for a day of interviews and tests – individual and team projects. It was a bit intimidating but they wrote back to me to offer me a place: they liked the look of me," says adds, modestly.
Her trainers arranged for her to visit a number of companies in the region, including the Advanced Manufacturing Research Centre itself, who also" liked the look of her" and offered her a place as a manufacturing apprentice.
"I started at BTEC level, and spent a year at the Training Centre getting a thorough grounding working on lathes, milling, CNC and CAD," she said. Working in cells just as she would on the factory floor was a valuable experience and made the transition to the AMRC's Factory of the Future all that much easier.
"It's a fabulous place to work and not at all like the image some people have of engineering. I get to work with some of the most advanced machine tools in the world in a clean and bright environment where health and safety are paramount," she said.
Six years on, Beth is now has a Degree in Engineering from the University of Sheffield – a Russell Group University. "I'm six years into a career, have no student debt, and a fantastic range of opportunities ahead of me," she said. As she returns to research and develop new methods of gear manufacture to help improve the industry, you might say Beth has got off to a flying start.