Taking it to the next level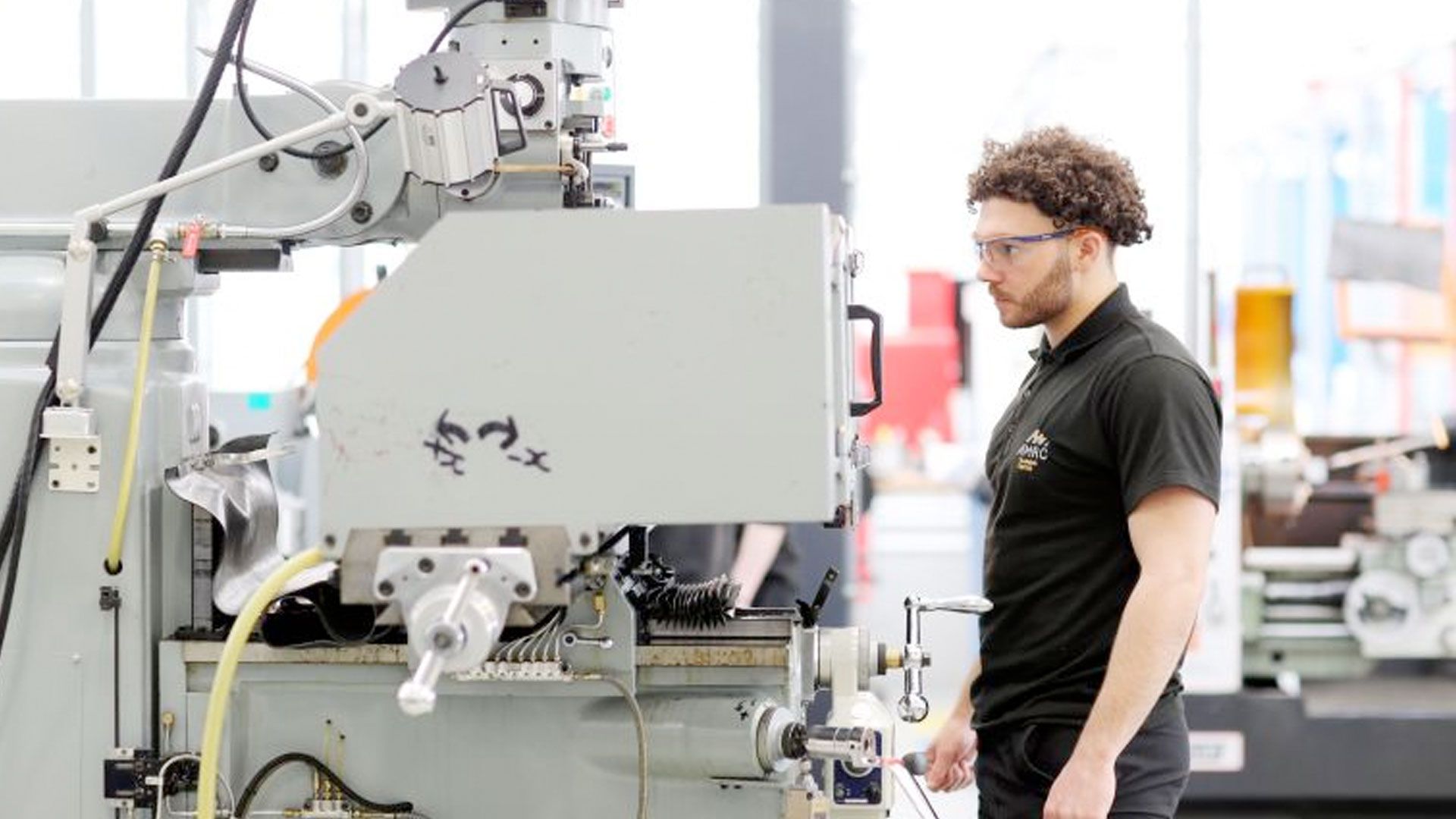 Manufacturing firms across the Sheffield City Region can upskill their existing workforce at no additional cost with the globally recognised University of Sheffield Advanced Manufacturing Research Centre's award-winning training centre.
The AMRC Training Centre, which is top of the regional league table for engineering apprentice achievement, is providing Higher Apprenticeships that include the industrial digitalisation and sustainability skill sets that will be vital to the long-term future of UK manufacturing.
Head of Business Development at the AMRC Training Centre, Anne Griggs, said the centre's new Higher Apprenticeships are a great way for manufacturers to deepen the talent pool in their organisations without the cost of recruiting and inducting new staff or adding to the headcount.
Anne added: "In these uncertain times, one thing remains certain: manufacturers need to be making the very best of their people. The Engineering Manufacturing Technician programme focuses on manufacturing processes, manufacturing planning and scheduling, industry 4.0, sustainability and the environment in the manufacturing industry, and professional engineering management. These are areas where the wider AMRC research and development teams are at the cutting edge."
Typically the courses take three years and follow a day-release format, where the employee studies one day a week at the training centre, developing a portfolio of evidence to meet the knowledge, skills and behaviours required.
"Engineering and manufacturing skills are vital to the success of the Sheffield City Region economy and this Engineering Manufacturing Technician Apprenticeship is the ideal way for companies to make the most of their in-house talent, developing the technical and managerial leadership skills needed for firms to be more agile and resilient," said Anne.
Assembly efficiencies made by AMRC apprentice, Niall Dawson, are now saving his employer, Sheffield-based Pryor Marking Technology, more than £50,000-a-year and slashing product build time from 3.5 hours down to just one hour.
The training centre – part of the world-leading Advanced Manufacturing Research Centre and the elite Russell Group University of Sheffield – opened its doors just six years ago and has been instrumental in attracting global manufacturing brands to the region and is working with leading edge companies such as such Stanley Black & Decker, AESSEAL and Nikken.
"These are difficult and confusing times for industry, with employers rightly thinking hard about whether and where to invest in their talent pipeline. The latest apprenticeship success figures put the AMRC Training Centre at the top of the league table for achievement: making us the go-to-place for more than 300 companies across the Sheffield City Region and beyond."
You can view the new Higher Apprenticeships here.