AMRC Training Centre to help inspire next generation of engineers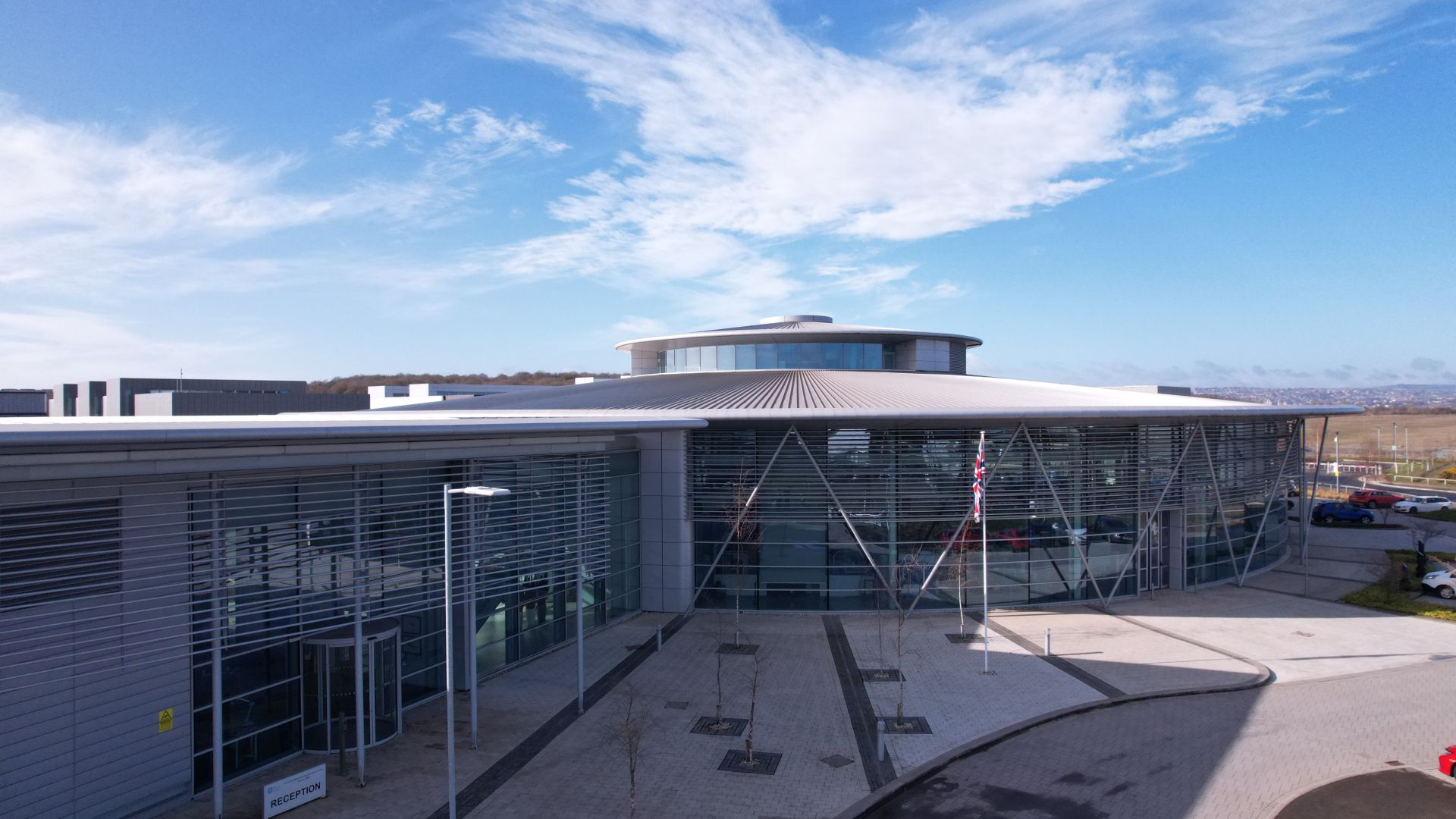 Make UK and the University of Sheffield Advanced Manufacturing Research Centre (AMRC) alongside the AMRC Training Centre are teaming up to inspire the next generation of talented engineers as the organisations host an event for National Manufacturing Day - with two McLaren show cars joining the starting line up.
Make UK, which champions engineering and manufacturing in the UK, is working closely with the AMRC to celebrate National Manufacturing Day on September 28, which looks to inspire a new generation of engineers by showcasing the range of diverse, highly-skilled and well-paid jobs on offer in the industry. The special day will see the AMRC open its doors in South Yorkshire to welcome 180 young people who are looking to take the next steps in their education journey.
The groups of young people will see the AMRC's cutting-edge technology in action at its flagship Factory 2050 site, and have the opportunity to get involved with a range of interactive activities including virtual welding, 3D printing and robotics. It's also a chance for them to chat with engineers about their experiences in industry and hear from businesses about the career opportunities on offer in manufacturing.
McLaren is just one of the businesses that work with the AMRC to promote manufacturing amongst young people, and those in attendance will be able to get up close and personal with a McLaren F1 show car and McLaren Automotive 765LT road car. They will also have the opportunity to speak to McLaren employees about their career in manufacturing, as well as the important role that composite parts play in the manufacture of McLaren's race and road cars.
National Manufacturing Day is an annual celebration of industry and events such as these are more important than ever as increasing numbers of today's engineers near retirement and businesses need to build-up an increasingly diverse workforce that's ready to tackle future challenges – with vacancies at a 20-year high, according to the Make UK 2030 Skills: Closing the gap report.
Steve Foxley, chief executive officer for the AMRC, highlights the need to encourage and inspire the minds of this next generation, who will play a vital role in closing the skills gap and help to improve digital manufacturing, sustainability and net zero.
"We're really proud to support National Manufacturing Day," Steve said. "Young people are our future and it is right that we invest in them to secure that pipeline of talent for industry.
"That is why it is so important for us to be working with Make UK to celebrate National Manufacturing Day, so we can play a part in capturing imaginations by showing them what it is like to work at the very cutting-edge of technology, how what we do here makes an impact, not only regionally, but nationally. I want them to see how we can transform lives through innovation.
"Skills and training matter to us. We really want to see more people getting into apprenticeships because it's extremely important to ensure that traditional skills continue to be developed, alongside developing new skills that help manufacturers keep pace with changing technologies and overcome industrial challenges."
Dawn Huntrod, Region Director North, Make UK said: "This is a really exciting day where the whole manufacturing sector is coming together to celebrate all the amazing things that Britain designs and makes.
"Our companies are at the forefront of some of the most innovative engineering and technological developments seen anywhere around the world. This is a sector with a host of wonderful opportunities for people of all ages and we hope this second National Manufacturing Day will inspire people to take a look inside their local manufacturing businesses to see for themselves the high-skilled and well-paid careers available to them."
The day will provide a valuable insight into the impact that innovative research and advanced manufacturing has, both regionally and nationally, showing young people how they can begin a journey in this amazing industry.
The AMRC, in partnership with a number of businesses, including McLaren Racing and McLaren Automotive, Razor, Siemens, FourJaw and Boeing, as well as the University of Sheffield AMRC Training Centre and the University of Sheffield, will act as a manufacturing hub to showcase the engineering excellence, innovation and skills – all under one roof – at the state-of-the-art Factory 2050 facility.