Prof Brian Cox says South Yorkshire 'has key role in engineering sustainable future'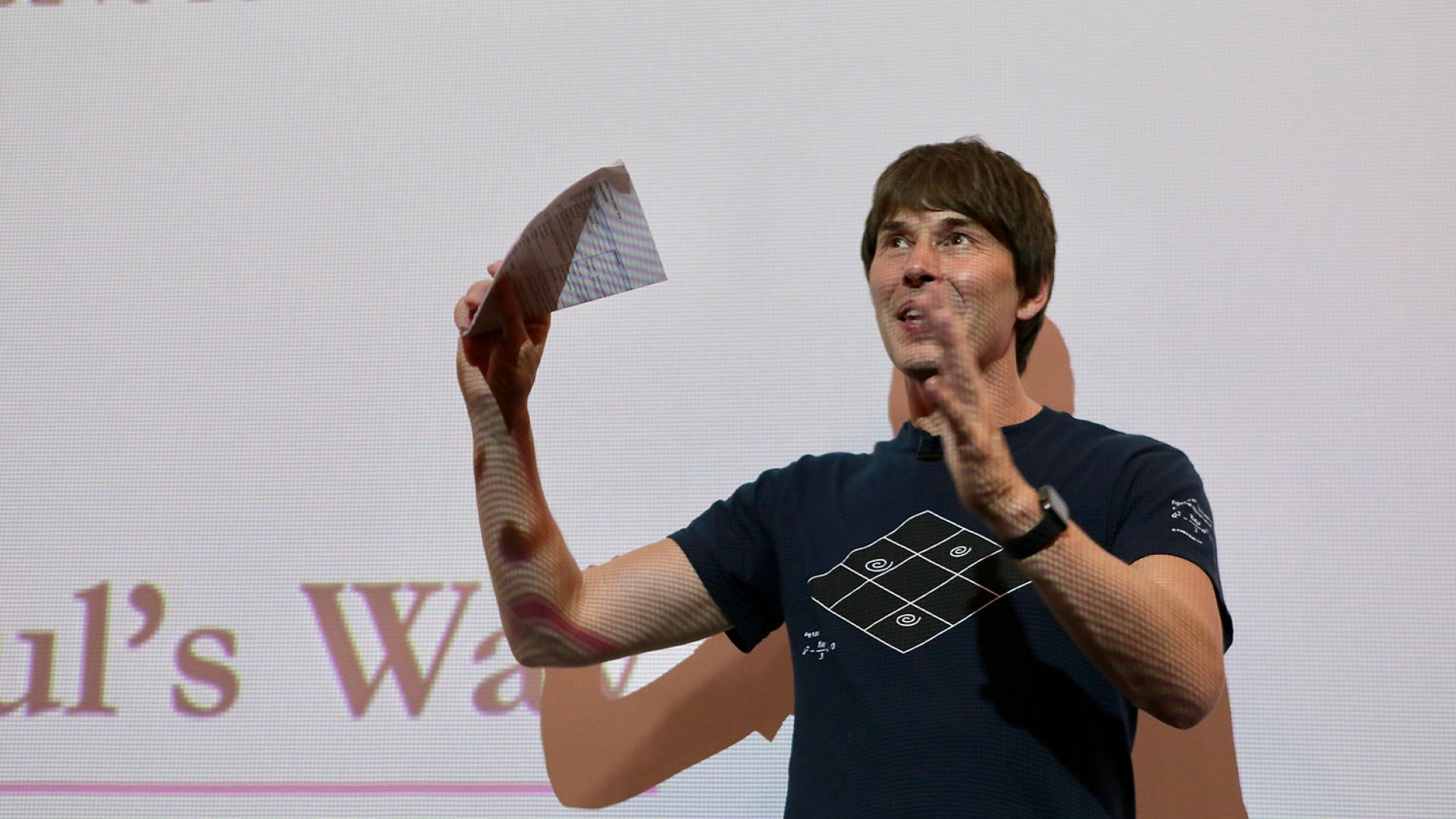 Sheffield City Region and the Advanced Manufacturing Park, home to both the University of Sheffield AMRC and AMRC Training Centre, have 'a key role to play in engineering a sustainable future' and 'making the UK the best place in the world to do science' says renowned physicist and TV astronomer Professor Brian Cox.
Particle physicist Prof Cox made the comments ahead of the North Star Science School taking place in the region next week, which is part of the national Science Summer School initiative Prof Cox co-founded alongside social entrepreneur Lord Andrew Mawson OBE.
More than 2,000 young people have signed up to North Star, which will be broadcast live from Rotherham to celebrate all things science in South Yorkshire, as well some of the great minds who have charted a course through innovation in Science, Technology, Engineering, Arts and Maths (STEAM).
Prof Cox thanked South Yorkshire Housing Association, Rotherham Council and its partners for bringing the Science Summer School initiative to the Sheffield City Region.
He said: "Home to the Advanced Manufacturing Park, this area has a key role to play in our aim of making the UK the best place in the world to do science. From pioneering the next generation of electric aircraft to leading the development of fusion energy for the UK, this region has a key role to play in engineering a sustainable future.
"We hope the initiative will inspire the next generation of scientists and engineers in the North of England and help them to realise their full potential.

"This is our first event in Sheffield City Region and I'm really looking forward to joining the many young people, schools and businesses taking part."
The event marks the first northern leg of the national Science Summer School initiative which started life in 2012 in an East London secondary school, St Paul's Way Trust, to support Prof Cox's message that Britain urgently needs one million more scientists and engineers to flourish as a modern nation. He uses the event as a stage to encourage more young people to consider the many STEAM career options available and 'to make Britain the best place to do science'.
Rotherham and South Yorkshire are now in the vanguard of a Science Summer School national 'roll-out' supported by Well North Enterprises. The programme will continue to expand in 2021 with new events in Skelmersdale and Northern Ireland.
The North Star Science School shares the collective ethos that talent is everywhere and will succeed if the right way is found to inspire and nurture it. There is no shortage of innovation and imagination in the three-day programme which kicks off on December 1, beamed into schools and colleges across South Yorkshire, mixing the best of the STEAM subjects through seminars, discussions and hands-on experiments.
In addition to Prof Cox's keynote presentation 'Space, Time and Black Holes', the programme is full of inspirational guests including Dr Suzanne Imber, winner of BBC Astronauts and Associate Professor in Space Physics at the University of Leicester; Dan Jarvis, Mayor of the Sheffield City Region, Phill O'Dell, pilot of the Rolls-Royce zero-emission 'Spirit of Innovation' aircraft; and a team from luxury supercar maker McLaren Automotive.
Ruth Amos, creator of StairSteady and co-founder of Kids Invent Stuff, will be hosting the three-day event. She'll be leading the 2,000-strong audience through a thought-provoking afternoon with Prof Cox, Lord Andrew Mawson and Dr Rahul Mandal, Research Associate at the University of Sheffield Nuclear AMRC and 2018 winner of the Great British Bake Off.
Ruth said: "I cannot wait to host such an exciting event. They are vital to engaging young people with STEAM."
The second half of the event will feature North Star's partner schools - Wales High School, Wath Academy, Park Academy and Maltby Academy - with discussions on fusion energy, carbon fibre and eco-friendly buildings of the future, the science of baking, space observations and climate change.
There will also be an insight from Leah Morgan, a graduate project engineer at the UK Atomic Energy Authority – which is opening a new research centre close to the AMRC and Nuclear AMRC – about how she joined the quest for fusion energy, working on one of the world's largest engineering and scientific projects.
Anne Griggs, Head of Business Development at the University of Sheffield AMRC Training Centre will give a presentation alongside an apprentice to talk about the great engineering opportunities available to young people. There's also a chance to hear from Julie Dalton, managing director of Gulliver's Theme Parks and Resorts, who will talk about the engineering that was involved in the design of its new theme park.

Kris Mackay, Programme Manager at Well Rotherham which is leading on the North Star Science School, said: "We're all very excited for the upcoming event. It's fantastic that with everything going on in the world, we can all come together – virtually of course – to celebrate South Yorkshire's as the home of world class manufacturing, and work alongside each other to inspire our future generations to hopefully start a career in one of the STEAM subjects."